Intelice Solutions provides Deerfield Construction Group, Inc. with a more efficient and effective IT system.
When Deerfield Construction Group, Inc. needed to upgrade their outdated computers and software they chose Intelice Solutions to overhaul their entire system, equipping them with faster, up-to-date hardware.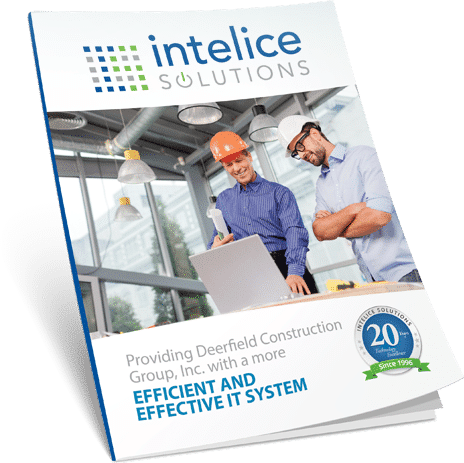 Consistent and Dependable Managed Support Providing the flexibility to meet Deerfield Construction's specific IT needs
IT Systems Monitoring The first line of defense against unstable or unexpected events that can affect the network
Microsoft Office 365 Enabling secure and effortless accessibility of files across all devices
Get your copy of the case study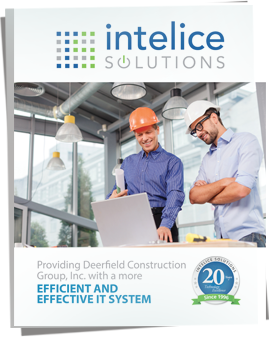 Intelice Solutions IT Services
Deerfield Construction recommends Intelice Solutions to other general contractors based on their experience with them. Mullen comments, "They have always provided informative direction regarding any purchases or upgrades we have pursued. We have always received prompt and courteous service from the technicians and support staff."
Want to submit your managed services experience for an Intelice Solutions Case Study?
Reach out to Intelice Solutions right away at (301) 664-6800 or Info@Intelice.com to get started.