Digital Transformation Solutions & Services
What you've recently read in the news or discussed with your peers about Microsoft 365 versatility or moving your on-premise servers to Azure's cloud platform and infrastructure makes a lot of sense. The content you read and input you received had you scrutinizing your current operating model.
Based on your findings, your organization should have moved forward. Instead, it has fallen behind by delaying any digital transformation over to a modern workplace. We understand your hesitation. Transitioning to an online digital workplace is a new business model for most organizations. Many still see it as a complicated and challenging move and remain cautious.
However, shifting your operation to online digital technologies to easily engage with customers and assist your staff has never been easier. To stay on the cutting edge and reduce operational costs, contact Intelice Solutions. We specialize in modern workplace environments, and getting you started with digital transformation.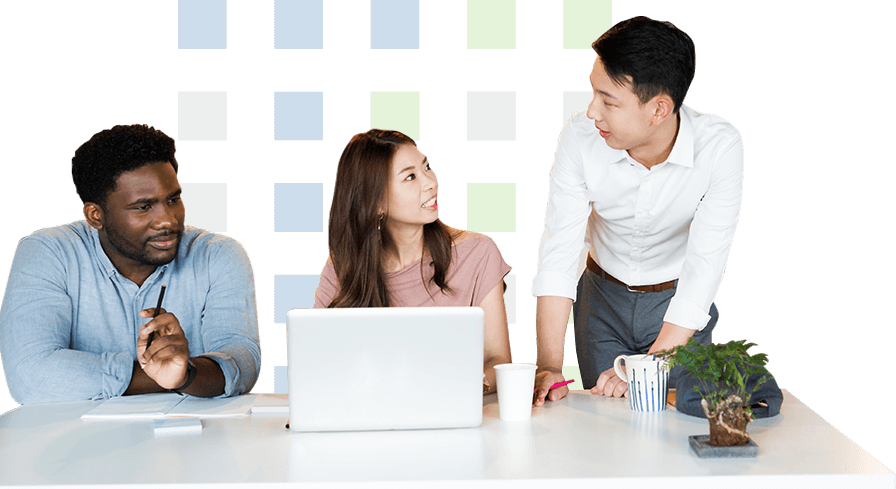 What is
Digital Transformation?
It is using new online digital technologies, like Microsoft 365 or Azure, to solve problems your on-premise hardware cannot. For example, if your staff works from home, and they have access to files and documents in the cloud, your team doesn't need the on-premise hardware. That merging of online digital technologies into your organization's environment solved a distance problem, and that is a digital transformation.
What are the
Benefits of Digital Transformation?
On the customer side, you have given them more choices to buy from you using different apps. You've also given them various access points to contact your organization for help, 24-hours a day. On the business side, you begin noticing your staff engaging with clients faster, friendlier, and their productivity levels continue to soar. But the most crucial benefit you get is conducting business, on-the-go, virtually anywhere, at any time.
What Propels Your Organization's
Digital Transformation Forward?
Two parts move your organization's digital transformation forward. The first part is updating your organization into using online digital technologies, i.e., Microsoft 365, Azure, OneDrive, Teams. The second is when leadership is entirely on board with transitioning over to a modern workplace. With each engaged, you open new doors for future business growth.
How to Unlock Your

Organization's Full Business Potential?
When shifting over to a modern digital workplace, having online technologies like Microsoft 365 and Azure integrated into your business is possible. Your complete access to cloud-based digital services will fast-track your organization's digital transformation process. You will see workflows transformed, more employee collaboration and your clients receiving a higher quality of service from your teams. Are you ready to move forward? We invite you to contact Intelice Solutions and speak to one of our digital transformation consultants.