Supporting Internal IT Departments With Co-Managed IT Services
You searched and found security tools claiming they can solve internal IT department issues. However, you question whether the devices will give your team the help they need. Before you buy, you have another option. There is support for internal IT departments with Co-Managed IT.
Why Consider
Co-Managed IT Support?
Internal IT departments stay busy resolving technical issues. As the team's workload grows, their available time shrinks. Eventually, the IT staff gets stretched too thin to perform routine tasks. That leads to system neglect when Co-Managed IT support is not involved.
These examples show additional areas where Co-Managed IT support can help.
A one-person IT department fixes technical issues without additional staff help. They start off solving random technology glitches at first. Those minor issues grow, rapidly spread, becoming a company-wide problem. With no extra personnel on hand, daily tasks get delayed or put off.
A large team monitors and controls extensive inventories of connected devices and equipment. It is common for them to see increased security threats backlogging the technicians attempting to resolve those issues. That leaves no time for scheduled maintenance.
A unique technical situation has come to the team leader's attention. Still, none of the staff has the required expertise to address the issue correctly. Or, the internal IT department is focusing primarily on applications, which leaves no technical time for infrastructure assistance.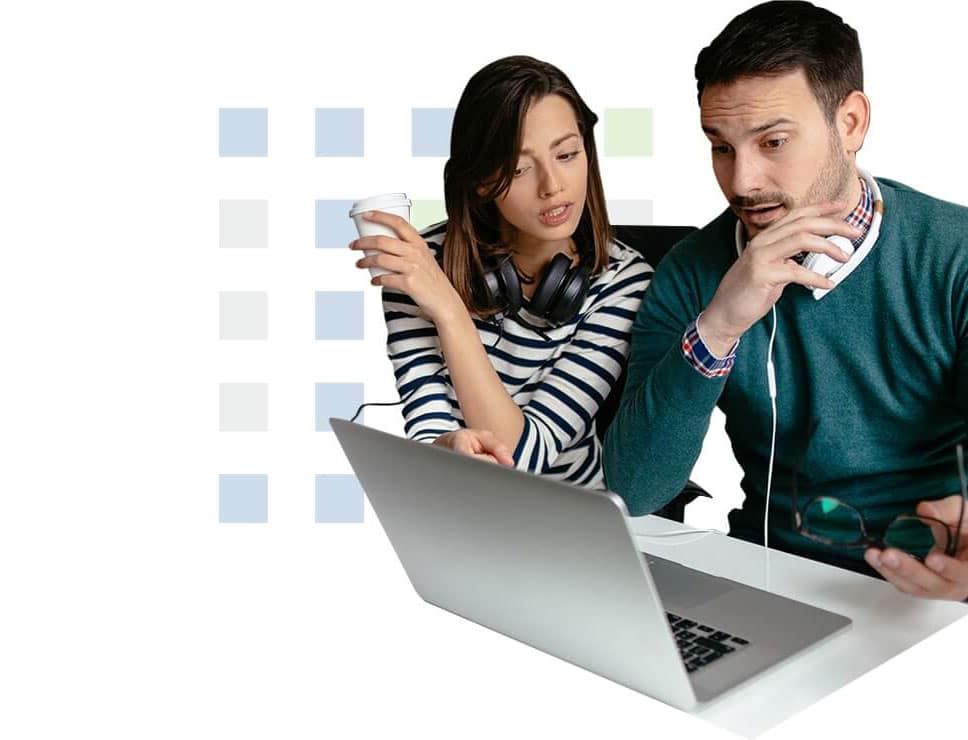 How Can Intelice Solutions
Help Your Internal IT Department?
When supporting internal IT departments with Co-managed IT, there are numerous areas where Intelice Solutions can step in to assist. Each company or organization's technology systems operate independently. No two systems are designed alike. That is why tailored Co-managed IT support allows every business to build a support system that fits their business model best.
Below we have listed standard managed IT support options. Please note, an expanded list is available upon request.
Network operations center (NOC)
Service desk
Patch and asset management
Security monitoring
Backup and recovery services
Infrastructure as a Service
Compliant cloud
Business application support
CIO advisory
Loaned staff
Threat protection
Once we have assessed your business's internal IT needs, our Co-Managed IT consultant will provide you with our findings and recommendations.
You Don't Have To
Go IT Alone!
With Co-managed IT, your backlogged, overloaded IT staff, and the up-in-the-air technology problems that commonly occur can finally end. When your internal IT department partners with us, a robust co-managed support team emerges. That support solution keeps your business running smoothly. Your internal IT staff receives needed help, and our team brings the necessary security expertise, giving you the best support solution available.