Our comprehensive Managed IT Services are designed to help companies reach the next level – and eliminate the growing pains in their business journey.
Why Invest in Comprehensive Managed IT Services?
Recurring system failures and breakdowns might seem like a minor nuisance – but they are slowly compromising your productivity, employee morale, and customer satisfaction. Growing businesses cannot operate from one disruption to the next.
Working with a managed IT services provider means your technology infrastructure is monitored around the clock to ensure all tech components are optimized and functioning seamlessly – and problems are taken care of before you experience downtime. Managed IT support is a business investment that enhances daily workflows, reduces operational costs, and helps deliver an outstanding customer experience day after day.
Versus
Break-Fix Services
Businesses have a couple of choices to manage their IT infrastructure.
Managed IT Support Models
Complete coverage of IT setup

Flat, clear monthly costs

Access to the industry's top IT security systems

24/7/365 security monitoring + vulnerability scanning

Proactive problem solving

Regular updates and system fixes

Long-term solutions (to avoid breakdowns)

Fast response times from technicians.
Technicians show up after a system failure

Expensive security upcharges after a breach

Zero proactive security monitoring

Problems are solved after damage is done.

Quick fixes and short-term IT solutions

Long wait times to speak to technicians

Prolonged downtime whenever something breaks

Hours (or days) of lost productivity
Break-fix business models are designed to make money when your systems fail. The managed IT services model operates around the clock to avoid system failures altogether and maximize uptime.
Our Comprehensive
IT Support Models
Fully-Managed IT Support
Fully-managed support is for companies with little to no IT expertise in-house. The Intelice team functions as your complete IT department managing everything from top to bottom.
Co-Managed IT Support
Co-managed support is for companies with a limited IT department. Our technicians provide a supporting role in executing large projects, mitigating issues, managing on/offboarding, and anything else to help your technology infrastructure function seamlessly.
IT Consulting
Business journeys are full of unexpected obstacles and roadblocks – but you don't have to approach them blindly. Our IT strategists work closely with your staff to examine your business infrastructure, company culture, and vision to align your goals with the ideal technology solutions.
Business VOIP Services
Successful businesses are grounded in strong communication processes. Intelice implements cutting-edge Voice Over IP solutions to ensure your interactions are both convenient and crystal clear. We provide the complete VOIP package – from unlimited calls/texts to auto assistance and support.
Cloud Computing
Most businesses operate in the cloud these days – but the perfect cloud strategy looks different to every organization. Based on thorough business discovery, our experts will help you decide which operations should be managed off-site versus onsite and develop a customized cloud plan that fits like a glove.
Microsoft 365
Daily business operations are powered by Microsoft 365 – email, shared calendar, Teams, etc. We'll make sure you're using the vast platform to its full capabilities and maximizing your investment.
Productivity Management
If an IT strategy isn't making your organization more productive, it's not doing its job. The Intelice team analyzes your technology infrastructure under a microscope to pinpoint/mitigate inefficiencies to make your organization smarter and more profitable.
Network Monitoring
Your network runs 24/7/365 - and we keep constant tabs on it to identify risks, spot vulnerabilities, and perform any fixes to avoid problems that lead to downtime (or worse). When you partner with Intelice, you can rest assured your network will operate flawlessly day after day.
Security Analysis
Security is the core of Comprehensive IT. Our job is to stay informed on the fast-evolving cyber threats to keep your technology infrastructure protected, no matter what.
Help Desk Support
Leveraging Comprehensive IT support means you get direct, around-the-clock access to our technicians to field questions, concerns, or any other inquiries about your technology setup.
The Comprehensive IT
Promise
Proactive IT Support
Our mission isn't to put out fires for you – it's to make sure you're taking the right steps to avoid fires altogether. That's why we work 24/7 to eliminate risks in the early stages, anticipate your technology needs, and pave the way for meaningful business growth.
Customized Service Models
Templated IT service plans help maintain the status quo, but they won't guide your organization through the growth phase. Every Comprehensive IT plan is based on a detailed understanding of your company's strengths, challenges, and opportunities to position your company for the future.
Clear Pricing
Sneaky upcharges and surprise fees have no place in our Comprehensive IT support models. You pay a flat, agreed-upon monthly rate, period.
Fast Responses to Inquiries
Long wait times for a technician equate to lost productivity (and revenue). Intelice's help desk team is on-call to respond to your questions in minutes.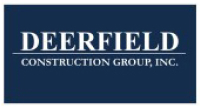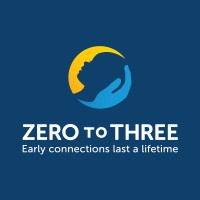 Ready to Make IT a Vehicle for Business Growth?