Network Management Offered by Intelice Solutions
When you or your staff suddenly discover security issues with your network, would you try and figure it out on your own? Or call in a reputable IT company, like Intelice Solutions, that has a proven track record of solving network security problems quickly? When you call in our Network Management team, we will promptly diagnose and resolve your network security problems immediately.
For us to do this efficiently and effectively, our network management team only uses the top-rated industry recommended technologies. Our process focuses on your system's high performance, remote solutions, core infrastructure, extensive area networks, and troubleshooting when the slightest security issue gets detected.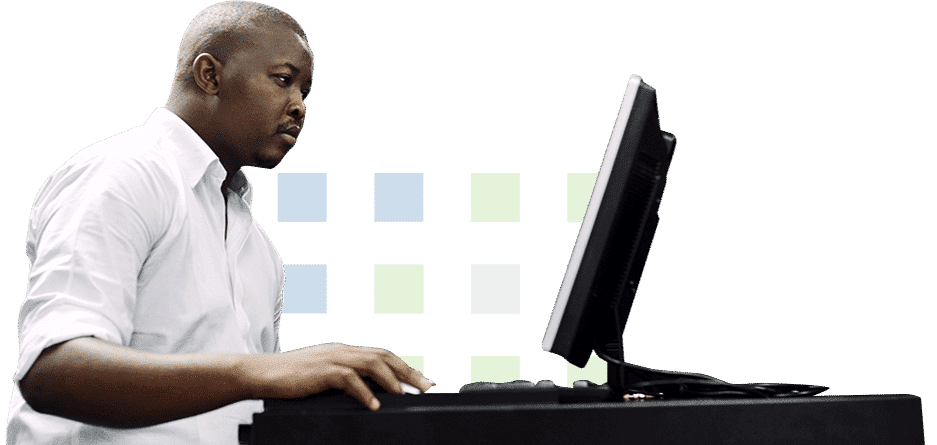 What Is
Network Management?
Network management is setting up a resilient network that is well-designed to minimize any disruptions. Through daily monitoring, either an in-house system administrator or Intelice Solutions team member manages and organizes your network.
What Does
Network Management Involve?
Areas of your network management functions are provisioning, operation, maintenance, and administration. The full purpose of these functions guarantees your network resources are available to authorized users, are well-organized, and used skillfully.
Provisioning
Network provisioning involves network resource configuration to supporting any given service, like voice functions or accommodating additional users.
Operation
Network operation stays focused on your network function's reliability. Those tasks include monitoring activities on your system, as well as proactively identifying and remediating issues.
Maintenance
Network maintenance covers your system fixes and network resource upgrades. It also includes proactive procedures, and preventing any network environment damage, typically found when replacing network routers and switches.
Administration
Network administration fully covers your performance monitoring and software updates, which also includes tracking network resources. Standard devices would consist of routers, switches, and servers.
What's the Best Time To
Consider Network Management Services?
It is a crucial undertaking to deliver stable network management at consistent service levels. But, with complexity increases, your limited IT budgets are squeezed tighter. We recommend using our network management services to ease your financial burden.
Benefits When Choosing
Network Management Services
You've discovered, technology innovations and the IT complexity of using an internal team are costly for your company. Choosing Intelice Solutions Network Management services drives those costs down while helping you with your internal IT efforts.
Partnering with us,
you get:
Controlled Cost
Increased Efficiency
Reduced Downtime
Increased Flexibility
Intelice Solutions Recommends
network
management
Today, more than ever before, enterprise networks continue growing and expanding. With technology continually advancing, your network systems must support and maintain high-value solutions. BYOD users, internet-connected devices, and now remote workplace computers onboarding must be quicker.
When decision-makers started using our Network Management services, they were shocked at what they discovered. Before Intelice Solutions stepped in, their internal IT departments were struggling to manage their current systems and remain up to date. That's not the case any longer. You, too, can get the same level of network management service when you contact us today.