Get More Done with Microsoft Dynamics 365 Business Central.
Timely Compliance Reporting
Easily Manage Complex Payroll Requirements
Adhere to Strict Audit Standards
meet your business challenges and
reduce your  
work efforts
Intelice meets the unique challenges for not-for-profits with accounting features and solutions for:
Fund Budgets
Cost Allocations
Approval Workflows
Grants and Awards
Donors
Complex Payroll Requirements–Including Timesheets and Expense Sheets
We provide the next-gen Microsoft Dynamics ERP for Not-for-Profits so you can meet your business challenges and reduce your work efforts.
Modern reporting functionality and intuitive tools allow you to deliver timely compliance reporting, set up periodic reports once and then forget, and create reports just the way you want them.
Don't waste time on manual workarounds to bridge the gaps that become apparent when working with out-of-the-box accounting systems. It's time to reduce errors, improve processes, and benefit from Microsoft's vast array of tools that are designed from the ground up to make you more productive.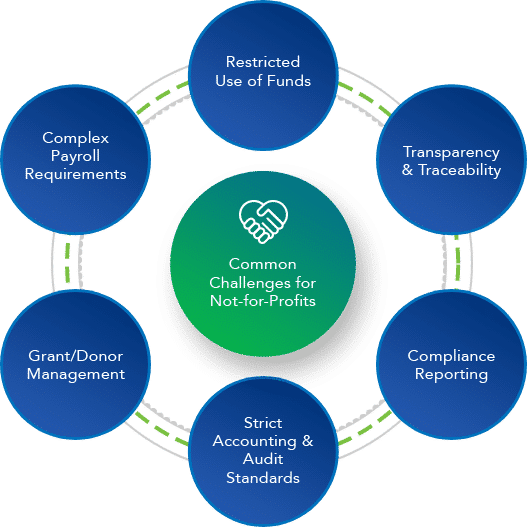 "We reached out to Intelice Solutions because they had performed some previous networking work for us when we moved into a new office. We knew their team was fast and would come through for us." 
choose the deployment option
that's right
for you
In ERP, there are three categories for deployment. We can help you understand which deployment would be best for your organization.
On-premise
Install ERP on your own server
Private Cloud
Host ERP in the cloud and pay with a monthly payment
Public Cloud
Host ERP on Microsoft's secure, compliant Azure platform
accounting software designed specifically for
not-for-profit organizations
During our initial discovery consultation, we will determine the best products and hosting solution for your organization. We work with two Dynamics 365 solutions that were designed specifically for public service organizations: Serenic and Tangicloud.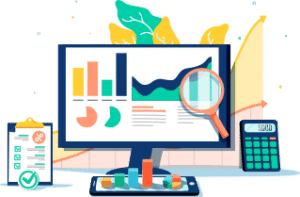 For 20 years, Serenic focuses on delivering comprehensive, mission-critical cloud ERP solutions to not-for-profit organizations. Serenic is a global provider of payroll and human resources software for use with
Microsoft Dynamics 365
Business Central. You can trust its solutions used by over a thousand organizations around the globe.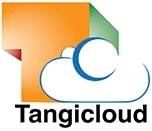 Created by the founder of Microsoft's first not-for-profit solution, Tangicloud addresses the unique challenges with
Dynamics 365
Business Central, the next-gen ERP from Microsoft. To meet the challenges, Tangicloud has added capabilities to manage Allocations, Audit Trails, Budgets, Funds, Endowments, Grants, Purchase Orders with Encumbrances, Requisitions with Commitments, and Payroll.
solutions tailored to meet the unique needs of your
not-for-profit
organization
We've earned a reputation for over twenty years as the go-to Microsoft Dynamics NAV partner in the Mid-Atlantic region – a region that is home to one of the biggest Not-for-Profit markets in the world.
We focus on solving the unique needs of Not-for-Profit organizations. We have CPAs on staff who recognize the challenges these organizations face that just can't be met with out-of-the-box accounting solutions.
Knowledgeable.
Experienced. Trusted.
You're in Good Hands with Intelice.