Ransomware is likely today's biggest threat to cybersecurity. It works by encrypting a victim's files (making them unreadable), and only offering the key to recover the files after a bitcoin ransom has been paid. You hear about it everywhere, and it's only becoming more and more common; instances of ransomware emails increased by 6,000% this year!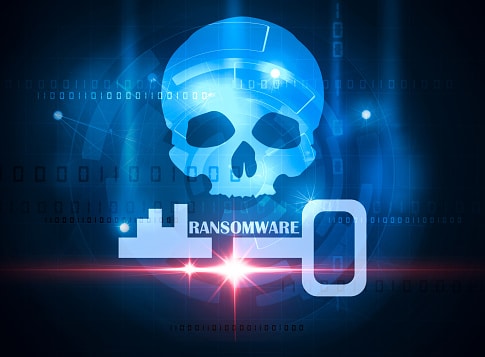 Why is it so popular with cybercriminals? Because it works. According to a study by IBM:
70 percent of business victims paid the hackers to get their data back
Of those who paid, 50 percent paid more than $10,000 and 20 percent paid more than $40,000.
Ransomware will likely account for more than $1 billion ransomed from business victims in 2016
Don't think for a second that cybercriminals are picky about the size or type of business you run. In 2016, ransomware hit San Francisco's light rail network, a Hollywood hospital, and thousands of individual consumers (over 50% of surveyed parents told IBM they would pay to retrieve personal photos and memories). In the end, it doesn't take much effort on their end, but it's usually worth the time it takes the cybercriminal to target and infect your systems.
When developing your ransomware defense, keep these recommendations in mind:
Invest in a comprehensive backup data recovery solution so that you can restore your data at a moment's notice when necessary.
Test your backup and cybersecurity measures thoroughly and regularly; create dummy files and then delete them to see how fast they can be restored, or schedule a day to literally unplug your critical systems to find out how long it takes to get online again.
Implement spam filters to keep ransomware emails out of your employees' inboxes.
Work with an expert cybersecurity support provider like Intelice Solutions to ensure your protective measures and backups are properly configured.
Want to keep your business safe from the growing threat of ransomware? Reach out to Intelice Solutions right away at (301) 664-6801 or info@intelice.com to get started.