Thrive in the Cloud with Intelice Solutions' Azure Cloud Services
In the not-so-distant past, companies would run their applications on their own servers, hosted at their own location or data center. This model required a lot of maintenance and money to keep everything running, upgraded, and secure. Not only would a business invest in more servers if more power was needed, but they would also have to pay for someone to keep that hardware running.
Cloud computing frees you from all that. Rather than manage your in house servers and IT support, you pay for access to the robust computing resources provided by Microsoft. When you need more computing resources, you can add more without having to purchase any additional hardware.
Meet Your Compliance Needs with Microsoft Azure.
Our customers tell us that meeting their compliance obligations is one of the most challenging issues they deal with. Intelice provides expert service to ensure customers their data is safe and compliant on Azure.
Azure has fail-safes that will prevent an intrusion but will also detect and contain a breach if discovered. If one component fails, it does not directly result in commandeering the entire system.
Azure is guarded with the power and resources of Microsoft and is a safer option than trying to protect your private servers and equipment on your own.
"The team at Intelice Solutions is extremely easy to work with. Even for those of us who aren't tech savvy, like me, they are patient and willing to take the time to make sure we understand every aspect of what they do."
We've Earned Stellar Credentials to
Support your Business
In the Cloud
Intelice has been solving business problems with Azure Cloud Services since its release in 2010. Our capabilities have earned us a Microsoft Gold Cloud Platform Competency for Azure.
Our Tier 1 Cloud Service Provider (CSP) status is the recognition that we are experts in cloud services and can deliver what you need to thrive in the Cloud.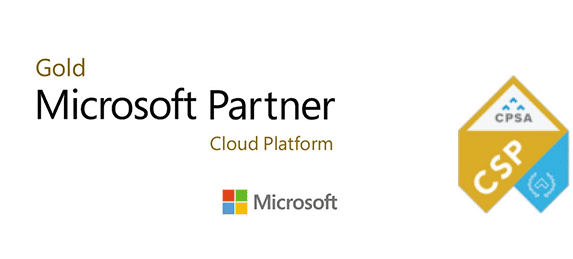 Keep Your Business Running and Recover Quickly with
Rock-Solid Backups
In the Cloud
Microsoft Azure offers Backup Recovery Services so you can recover your data quickly and mitigate downtime. Whether you want to protect your data on-premise or in the Cloud, you can back up your data to a Recovery Services vault in Azure.
Allow our Intelice experts to leverage the capabilities of Azure to implement a business continuity plan–a plan that will protect your data and ensure your systems remain online so that you can continue to work.
Moving your organization to the Cloud can be more cost-effective than having an on-premise solution. You don't have to invest in creating your own data center, purchasing hardware for it, and paying staff.
How will you benefit from migrating to the Cloud?
Less up-front costs and lower cost of ownership

Easy to budget with small pay-as-you-go investment and predictable costs

Automated scaling feature allows you to pay only for the computer power you use, as you use it

React much faster, with less downtime

Free up office space and lower utility costs

Eliminate the risk of overpaying for too much hardware – or buying too little
When you use Microsoft Azure Cloud Computing Services, your workforce can easily access files from any web-enabled device and work securely, inside or outside of the office.
No costly infrastructure is needed if you are expanding your business to new locations because there is no limit to server space. Your business can grow faster by scaling up or down as needed.
"Just as Intelice Solutions was a recommendation to us, I would definitely recommend them to others. They provide service that is top notch. Intelice is the best of the best!"
Keep Your Business Running with
Microsoft Azure's
Uptime Guarantee
Take advantage of Azures' built-in security and compliance without compromising productivity.
For cloud services, Microsoft's Service Level Agreement (SLA) guarantees astounding connectivity at least 99.95% of the time. With 50+ state-of-the-art data centers, your data is safe in Microsoft's hands.
Microsoft's

Compliance Manager
Microsoft has recently released a preview of Compliance Manager, new functionality to help customers who lack in-house capabilities to define and implement controls.
Compliance Manager is a solution that helps manage the end-to-end regulation-to-audit compliance process and goes a step further to connect the technology solutions with the regulatory requirements. You'll receive recommended actions and a tool for your organization to improve data protection capabilities.
The Compliance Manager Public Preview program is now available for organizations with a paid or trial subscription for Microsoft cloud services (e.g., Office 365, Microsoft Azure, etc.).