Glen Yammarino – System Services Engineer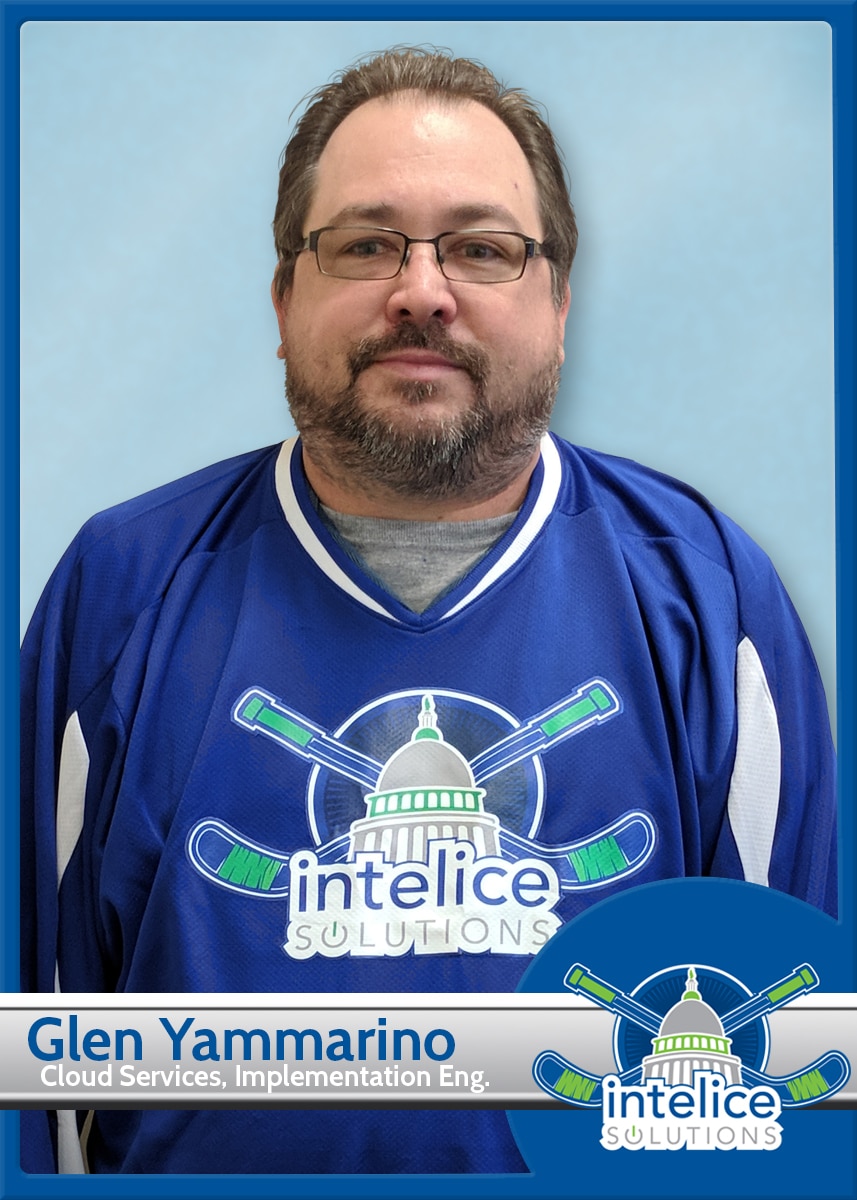 Professional Bio: Out of high school glen worked as a Ford Auto mechanic from 1988-1998. After graduating with a degree in Computer Information Systems and business management from Strayer University, Glen started his IT career with a bang: the Y2K scare in 1999. Glen worked on the service desk and as a junior network engineer for law firms, medical practices and as an independent contractor. In the year 2001 he earned his A+, Net+, and MCSE! Glen joined the Intelice Team in 2013, starting as a Tier 2 Tech. Since, he has enjoyed great professional growth within the company and is currently enjoying his role within the engineering team.
Favorites
Favorite Sports Team: Washington Redskins
Favorite Athlete: Brian Boitano
Favorite Sports to Play: Pre-Game Tailgating!