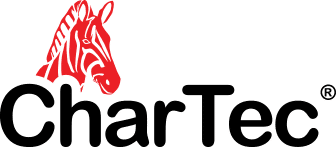 Intelice COO Speaks lends IT Expertise to CharTec Cloud Academy Speaking Event
Brian Loughlin Joins Industry Leaders to Discuss Leading IT Strategies
BETHESDA, MD – July 18th 2016 – Brian Loughlin from Bethesda's Intelice was on hand to speak during a series of six expert panels at the CharTec Cloud Academy in Bakersfield. Brian was one of many trust IT thought leaders invited to speak at the event about cloud technology and how the MSP community can effectively incorporate the cloud into their service offerings for clients.
Loughlin spoke multiple times during the event and was incredibly excited to lend his IT knowledge and expertise to benefit the community of IT experts that they've come to connect with. Loughlin contributed to several presentations over a three-day period touching on topics like the functional capacity of Microsoft Office 365, Azure and ways of packaging the cloud for specified business needs.
The partnership Intelice has made with CharTec has been wholly beneficial. Loughlin is always excited to contribute IT expertise in an effort to inform and enrich industry conversations. The entire Intelice vision is centered in empowering business owners to succeed and thrive through the use of strategic IT solutions. Partnering with CharTec has allowed for a direct connection with business owners in the industry and optimized opportunities for educational exchange.
Loughlin is incredibly proud to have been able to participate and look forward to contributing to these events in the future. "QUOTE"
If you'd like to connect your business-minded audience with more information about Intelice and their partnership with CharTec Cloud Academy don't hesitate to reach out to Brian Loughlin. A quick interview will not only spotlight this local company's accomplishment but will also connect your audience with educational opportunities for business development.
Brian Loughlin – COO, Intelice
(301) 664-8600 – Brian.Loughlin@intelice.com
www.intelice.com
ABOUT CHARTEC
CharTec is an award-winning, all-encompassing IT service training organization that helps MSPs transform their businesses into multi-million dollar companies.
ABOUT INTELICE
Intelice Solutions is a leading provider of Microsoft Solutions to small and medium-sized businesses in the DC Metro area. Since 1996, we have been implementing innovative solutions across a variety of industries, empowering aspiring and growing businesses to succeed by improving the efficiency of their operations.