10 Microsoft Office Features You Will Love
Microsoft has dominated the business world for a long time. It is on every computer, in every office, no matter if that is a library or a Fortune 500 company. We use Microsoft Word to create the newsletters for our businesses and collate our data with Microsoft Excel. As familiar as we are with these programs, you should know that they're always being improved in order to help us do more. The latest features for Microsoft Office 365 not only maintain the comfortable framework that we are used to, but they also bring with them incredible new features that we never knew we needed. These ten new features of Microsoft Office will raise your productivity, creativity, and efficiency in the workplace and at home.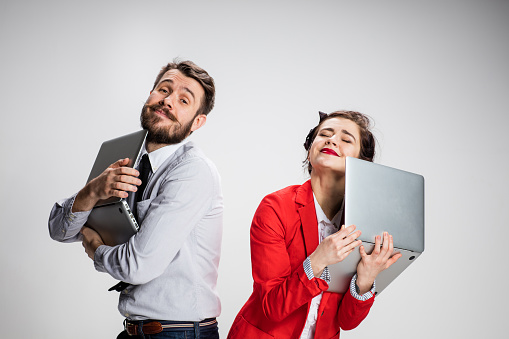 Simultaneous Collaboration
This feature allows you to collaborate in real time with your colleagues and staff and is available through Microsoft Word and PowerPoint Presentations. Simultaneous Collaboration seamlessly shows what each team member is doing on the document. It is important to note that while PowerPoint is compatible with Simultaneous Collaboration, real-time typing is not yet available in PowerPoint presentations.
Simple Sharing
Sharing documents should be easy. Microsoft Office new feature offers straightforward document sharing with a simple share button. This button is in the ribbon in Microsoft Word, Excel and PowerPoint. Now your team members can not only quickly share documents, spreadsheets, and presentations but it also allows you to access and change permissions. It is essential to note that co-authored files must be shared through SharePoint or OneDrive.
Share Large Files As A URL
Large files are no longer a stalling point for businesses. Now if you need to share a large file you can quickly do so with OneDrive, by sending it as a private URL. This saves you a significant amount of time, as you no longer have to wait for the file to upload. Additionally, the recipient no longer has to wait for the file to download. Any large files that are attached to an email will automatically convert to a link that the recipient can then open or download.
Helpful Versioning
No one is perfect. Sometimes you delete a section of a document, or accidentally change the formatting, which is where versioning comes into play. You can hastily revert the document to a previous version by clicking on File > History to view and select from a list of all prior versions. Additionally, it is beneficial to view various versions when you are tracking changes in drafts. While this isn't a new feature, it is newly improved. Microsoft knows how important this feature is, so they have worked to ensure that this feature functions more efficiently each time.
Smart Lookup
The Smart Lookup feature provides you the ability to look up a word right from inside your Microsoft word document, saving you the time of opening up a web page or a dictionary. In the time that it would take to open a webpage, you would already be back to your writing. To use this feature, you only need to highlight the word, right-click, and select "Smart Lookup."
Outlook Groups
Outlook has a new feature called Groups, which offers users a quick and efficient way to work as a team without pre-created distribution lists. You can now create a group of your colleagues or friends, giving this new group its own shared inbox, calendar, file repository, and OneNote notes. This feature is incredibly beneficial for task management and file sharing when working in teams.
New Charts In Microsoft
How many meetings have you sat through while staring at the same bar graphs, with the same dull colors? Microsoft now offers six new chart types: Treemap, Waterfall, Pareto, Histogram, Box and Whisker, and Sunburst. Each new chart comes with a new layout and new possibilities. For example, Treemap provides a hierarchical view of data, while Waterfall gives you a running total of items as they are added and subtracted. Microsoft Word, Excel, and PowerPoint are all compatible with these new charts.
One-Click Forecasting
Data is only important if it is used. One-click Forecasting, a new feature for Excel, helps ensure that you use all the data that you are already collecting. This feature allows users to view quick predictions based on selected portions of the Excel Spreadsheet, which are made possible through Microsoft's Exponential Smoothing algorithm. This algorithm provides explicit short-term forecasts based on the collective data within the spreadsheet.
Skype Integration
Skype is now integrated into Word and Excel, which means that while team members are working on a shared document, they have all of Skype's capabilities at their fingertips. Now you can call, text, or screen share, right from either the Word Document or the Excel Spreadsheet. This capability provides team members the ability to effectively communicate, without having to leave their work, which saves you crucial time. Every time you have to stop working to save the spreadsheet, share the document, and plan a meeting, you are losing valuable time, and putting a dent in your workflow. Skype integration allows you to continue working without interruption.
Cross-Device Compatibility
When collaborating, it's essential that you have strong cross-device support. Microsoft has worked hard to ensure a smooth transition cross platforms and apps by integrating them evenly with one another. This means that no matter which platform and app you are using, you can be sure they are all on the same page.
With all these new features it is easy to see why Microsoft programs are integrated into nearly every business. These new features allow you to increase your productivity at work, whether it means real-time collaborating, or Skype screen-sharing an Excel Spreadsheet for payroll. As with any Microsoft project, you have access to ample support and videos to help get you acclimated to these new features.
It's important to note that in order to use these features you need to be subscribed to Office 365. Microsoft has over 24.9 million total subscribers, which proves that the value of these features far outweighs the cost of a subscription. For Office 365, home users plans start at $99 a year, and Office 365 for the Business is roughly $150 a year.