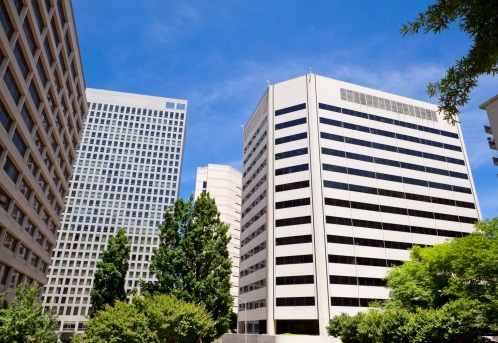 6 Business Reasons Why Business Professionals In Arlington, VA Are Outsourcing IT Services
When you're Arlington VA company needs business IT services, you want a partner to help you with all aspects of your technology needs.
If you're looking for an IT company servicing Arlington VA, you may be wondering what a managed IT solution will do for your organization. Here are 6 reasons why smart businesses turn to an Arlington VA IT company like Intelice Solutions for their technology needs.
1. A Managed IT Partner Augments Your Internal Team
With a managed IT partner by your side, you'll have the flexibility to expand your IT presence. From CIO advisory and consulting services to system maintenance and monitoring, extend the capabilities of your internal IT staff. Intelice can co-manage your technology in tandem with your internal staff, augmenting the work they can't o on their own. If you need a fully managed IT solution, we can offer you complete coverage, from system analysis and development to end-user support,
2. Connectivity Is Vital for Business Success
Your networks are a vital part of your business success. You need to keep employees working remotely, consultants, and senior leaders connected no matter where they are and no matter what device they're using. That's why you need networks that are built, configured and maintained to ensure that everyone who needs access to data an applications can get what they need. Internally, your network has to be reliable to provide employees and customers with access to the systems and functionality that let work get done.
Connectivity also means having the right tools available. Collaboration systems, from Microsoft Office to Google apps for business, are necessary and need to be installed, configured and maintained correctly. Telephony solutions, including cloud-based and VoIP options, let you stay in clear communication.
3. You Need Advice on Emerging Technology
Technologies are emerging at a rapid pace. Whether it's automation, the Internet of Things, virtual reality, or the next generation of computers, you want to know which technologies to invest in to give your company a competitive advantage A managed IT partner provides your company with the insights and guidance you need to invest smartly in innovative technologies that are a step above the competition.
4. Outsourcing IT Saves Your Company Money
With a managed IT solution, your company will save you money in several ways. You'll pay a predictable monthly fee for your technology needs, eliminating the surprises of unanticipated repairs, glitches or needs You'll also be able to reduce your internal IT costs, both in personnel and in the storage, maintenance, power and cooling needed for data centers.
Then there's downtime. When your network or website isn't working, your employees aren't able to work and your customers aren't able to interact with you. A network that's reliable and operational gives you peace of mind that employees and customers can continue to use the technology you need them to.
5. Leverage Your Web Presence
Your web presence is a direct reflection of the investment you make in web technologies. At Intelice Solutions, we help companies leverage those investments to maximize opportunity and improve efficiency across three dimensions:
Internet. We enhance your web presence through customized web solutions that enhance your website through search engine optimization, custom application development, social networking strategies, and web content management solutions.
Intranet. Help your employees do their jobs better with tools that give workers access to information. Intelice Solutions has developed hundreds of business solutions that help companies collaborate, innovate and solve business problems. With better organization and document management structures, your employees will be empowered and more effective.
Extranet. Today's businesses need solutions that connect employees, partners, vendors and customers in secure spaces that fuel collaboration. Intelice Solutions develops customized extranet solutions for companies that provide secure portals for sharing information and providing real-time updates,
6. Businesses Are Top Targets for Hackers
Keeping your company safe from hackers is essential today. With managed IT services, you can keep your data backed up and stored offsite, protected by the latest physical and digital protections.
Our tools also provide best-in-class firewalls that protect the perimeter of your network from suspicious activity. With continuous monitoring, our engineers can detect and isolate suspicious activity. Anti-spam, anti-phishing and anti-malware tools keep employees and devices protected from unwanted intrusions.
To see how Intelice Solutions can help address your greatest technology needs, contact us today.