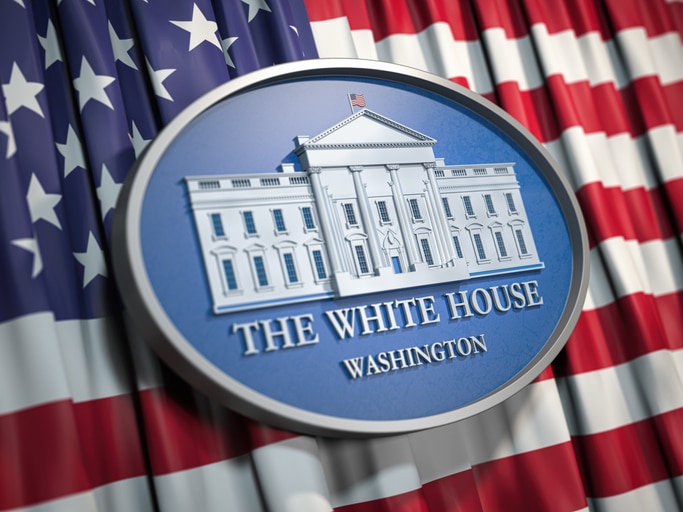 A Comprehensive Review of President Biden's Cybersecurity Executive Order
President Biden's Cybersecurity Executive Order
On 12th May, President Joe Biden made an ambitious leap to enhance the country's overall cybersecurity posture by instituting the Executive Order (EO).
The move seeks to establish effective cyber threat and incident information sharing between the U.S. private sector and government agencies. It's aimed at aligning cybersecurity initiatives and minimizing potential threats to national security through modern defenses.
The decree comes amid a wave of high-profile attacks on essential services and government systems, with the recent Colonial Pipeline hacking incident proving a tipping point.
On 7th May, the Georgia-based agency announced that it was proactively halting operations and had frozen its IT functions due to a cyberattack. The company caters for about 45 percent of fuel in the East Coast, supplying over 100 million gallons daily between Texas and New York. However, the shutdown soon led to shortages and massive instances of panic buying.
This post covers the key elements of a practical compliance framework for the Executive Order by President Biden, with a particular focus on the elements with the most significant impact on the private sector.
Crucial Cybersecurity Elements of the Executive Order
Here's a detailed overview of the key elements of the Executive Order by President Joe Biden:
Streamlined Data Sharing Between Government Agencies and The Private Sector
The decree ensures that private sector contractors share cybersecurity information with the government. You're also required to disclose certain cyber incident information.
Typically, companies usually hesitate or fail to communicate specific cyberattack information voluntarily. Contractual obligations may limit them, or they may simply decline to share details about their security breaches.
By eliminating such contractual barriers and requiring organizations to share details regarding data breaches that may potentially harm government networks, the EO will enable robust defenses and improve the nation's overall cybersecurity.
Stronger and Modernized Cybersecurity Standards
President Biden's Executive Order also seeks to migrate Federal Government operations to a zero-trust architecture and secure cloud services. It mandates organizations and government agencies to deploy data encryption and multi-factor authentication within a stated duration.
Unencrypted files and legacy security structures are among the leading causes of compromised systems in the private and public sectors. As a result, the Federal Government is required to lead by example by increased adoption of cybersecurity best practices such as the zero-trust model, migration to secure cloud services, and constant deployment of foundational security solutions.
More Secure Supply Chain Software
Numerous software solutions have significant vulnerabilities that savvy threat actors exploit. The problem has been around for some time but has always been ignored. Fortunately, the Executive Order offers the appropriate remedy.
The EO also establishes baseline security standards for companies that supply products to government agencies to enhance supply chain security. This vital component of President Biden's decree requires software developers to ensure optimal visibility into their software and make cybersecurity information readily available.
It also ensures a concurrent private-public process of developing advanced and innovative software security approaches while incentivizing the market using the Federal procurement authority. Finally, it establishes a pilot program for creating an "energy star" label to allow the government and the public to ascertain whether software went through secure development.
A Security Safety Review Board
The EO establishes a safety review board run by government agency leads and executives in the private sector. This board is mainly responsible for improving infrastructure security and response action through constant assessments of cyber incidents and concrete recommendations to fix the loopholes.
Most of the time, companies repeat common mistakes and fail to take up lessons from previous incidents. But if something goes wrong in the new environment, the board members will ask hard questions, assess the situation, and make the appropriate improvements.
A Standard Incident Response Playbook
Typically, organizations use varying procedures to detect threats, handle cyber incidents, and recover from vulnerabilities and attacks. The Executive Order now unifies the steps via a standardized playbook and vast definitions for these steps to be used by federal agencies and departments.
The standardized playbook must fulfill the requirements outlined in NIST standards. In addition, it should define the primary terms to achieve a common understanding. Finally, the standardized blueprint also outlines the correct steps to take after a cyber incident.
Improved Incident and Threat Detection On Federal Government Networks
Another vital element of the Executive Order is the enhanced ability to detect inconsistencies and malicious activity in government agency networks. This is achieved by enabling comprehensive Endpoint Detection and Response (EDR) and improving information sharing with government agencies.
Inconsistent and slow deployment of key cybersecurity solutions and best practices makes your company vulnerable to adversaries. The new regulations require government agencies to lead cybersecurity by implementing robust, government-wide EDR alongside intra-governmental transparency and information sharing.
Enhanced Investigative and Remediation Functions
President Biden's decree also outlines cybersecurity event log requirements for government agencies and federal departments. Poor logging can limit your ability to identify intrusions, mitigate the progressing ones, and ascertain the incident's damage level.
What Does the New Decree Mean for Organizations?
The increased emphasis on cybersecurity transparency and the implications for those who fail to meet the requirements means organizations will have to reexamine their third-party contracts. Enhancing supply chain security is the main point of the order, and companies must now ensure that they partner with protected vendors.
Companies now require comprehensive risk assessments and increase scrutiny of potential security vulnerabilities and the available remediation policies.
An additional emphasis on the increased supply chain security is the requirement for organizations to ensure vendor contract terms allow for transparency with breach and threat information. Furthermore, vendor assessments should address whether they meet FedRamp guidelines, including authorization, assessment, compliance, and continuous monitoring.
Considering Biden's administration's commitment to ensure government systems fulfill or exceed the cybersecurity requirements and standards, organizations supplying products and services to government agencies should anticipate stringent evaluations of their security to ensure they meet the applicable requirements.
The top-down cybersecurity approach sets the benchmark for companies. As such, your company's and vendors' security programs must align with the appropriate requirement if you wish to partner with government agencies.
Work with A Reliable Compliance Partner
President Biden's cybersecurity Executive Order is a revolutionary move that can help organizations and government agencies navigate the treacherous cybersecurity landscape. As ambitious as it may seem, the EO highlights vital demands that require immediate action from the responsible stakeholders.
Amidst the scramble of fulfilling the mandates, companies that transact with government agencies may experience challenges when adopting the thematic transformation. Fortunately, Intelice Solutions is here to relieve you from the burden.
Talk to us to learn more about the Executive Order.