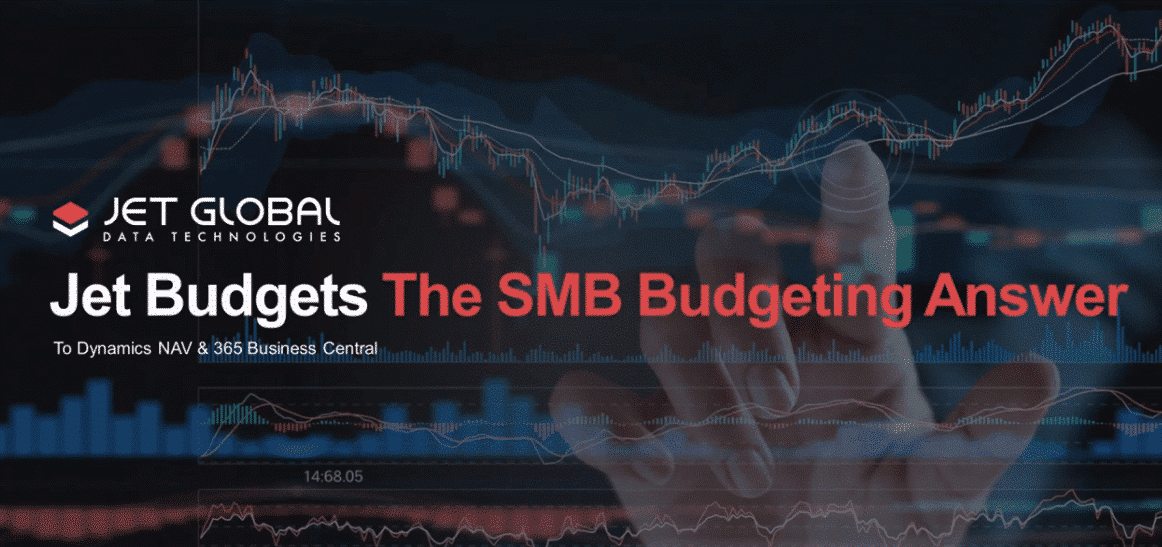 What Is The Answer To Small Business Budgeting
Solutions for 
Small Business Budgeting
When it comes to your business, every penny counts. According to the Small Business Administration (SBA) Office of Advocacy, half of all new small businesses fail within the first five years. The leading cause of failure is most commonly cashflow issues or poor business planning.
Creating a budget for your business is the only way to ensure money is being spent the way you think it is being spent. You may be surprised to see where funds are being spent and you may be able to pinpoint where excess spending can be reduced. However, that information has to be accurate and transparent to provide the insight you need.
Planning and Tracking Every Cent
The right budgeting tool is going to be streamlined and only provide the functionality you need. We've partnered with Jet because their tools are not like many of the complicated and bulky Corporate Performance Management (CPM) tools available. Jet is fast and straightforward budgeting that helps you track your money and plan for the future.
Jet budgets are going to help businesses track expenses in real time through Microsoft Dynamics for the formats needed. You can access and work with data pulled directly into Excel. With Jet budgets, you can keep this budget on track by scheduling actions, automating assignments and viewing statuses in real-time.
Establishing a Good Small Business Budget
With accurate, governed data, you can see the truth of your finances. A good budget has to be based on data integrity. The decisions you are making will only be good ones if you are looking at combined data accurately. The best budgets are transparent, accurate and flexible. Even when your circumstances change, your budget should show a clear picture of where you stand. In your budget, include:
Estimated Revenue: Total amount of money you expect to bring in the door with your goods or services)
Fixed Costs: Regular and consistent costs, like insurance, utilities, rent, bank fees, legal services, equipment leasing, software subscriptions, etc.)
Variable Costs: Expenses that change due to sales or production, like raw materials, production costs, shipping, packaging, sales commission, credit card fees, etc.
Startup (or One-Off) Costs: Money spent one time for startup needs, like equipment, furniture, software, moving costs, initial research, licensing, etc.
Cash Flow: Money expected to travel in and out of your business over a set period.
Profit: The take-home amount after all expenses are deducted from the revenue.
Budget Summary: A simplified table of the actual numbers compared to the estimated budget for each line for a snapshot of where you stand.
Jet budgets makes it easy to choose budget dimensions and then allow you to estimate, enter and approve numbers. Under various sections structuring the budget, Jet lets you create work items that show status and space to show real-time change. This helps define exactly what items and employees are doing under a given section of the budget.
Untethering the Spreadsheet
With Jet Hub, you can utilize a fast and easy-to-use web portal on any mobile device that has a web browser. The secure report access provides a place for centralized workflows where you are no longer tied to the desktop or the office. With this tool, other department heads, managers or decision-makers in your company can collaborate and get to the same page with centralized data access.
When you are working on the portal, you can control who can edit, view and approve items on the budget. Users can have one or more roles for one or more items. This provides flexibility and oversight for businesses of all sizes. An "Owner" can change the structure of the budget, enter numbers and approve them. The "Contributor" is assigned a work item and enters numbers under that item. The "Approver" can approve one or more items after numbers have been entered. Templates can be used to help speed the data entry for each work item.
When someone is allotted a specific item on the budget, all they can see are the work items they are responsible for tracking. An email will be sent out to remind them of deadlines and assignments. The Jet dashboard and budget also allows for communication between team members with notes. You can upload supporting data and files as well, centralizing the information for clarity.
Utilizing Excel Without Manuel Errors
Because Jet is tracking and compiling information, there are fewer opportunities for manual errors in the budget or reports. Information is pulled directly into Excel, reducing the data entry errors that might occur in traditional spreadsheets. With Jet, you don't have to copy and paste or manually export the data you need. You can draw your information from accurate data that everyone in the business can rely on for one version of the financial truth.
Forecasting with Powerful Jet Reports
Jet isn't made to be a forecaster, but you do have the power of Jet reports to help you export information for forecasts. Designed initially for finance companies, Jet now bolts into Excel and makes it easy to drill into the information and pull the data you need. Reports turn your data into insights that will help you spot trends, fix problems and identify anomalies. With this tool, you can look at your expectations vs. reality and plan for the future. Jet makes this fast, accurate and easy to share with other decision makers in your company.
Getting accurate and centralized information is the first step to a better budget solution. If you want help discovering financial solutions and forecasting for your company, Intelice can help. Contact us today to find out what Jet and Intelice can do for your business!