Are You Ready for a Cyber Attack?
Cyber attacks are going to happen and your response plan will directly affect your overall security and gravity of the assault itself.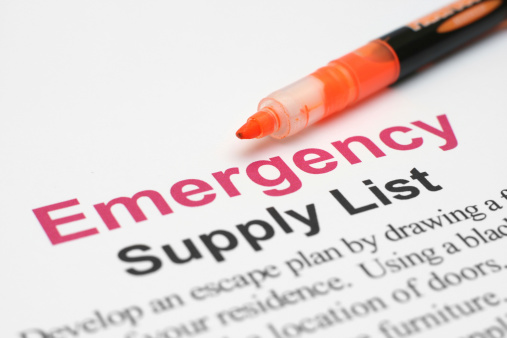 In today's digital world, it's not a question of if a cyber attack is going to occur, but when the attack is going to happen. All businesses must assume that their network will be hacked at some point, and developing a robust response plan is the best way to decrease the overall impact the attack has on your business.
All companies have to worry about security breaches, as attacks are becoming more routine, complex, and with more severe consequences. How you respond to a cyber attack is essential to the profitability of your business and your long-term reputation among investors. When investors lose confidence in your business because of a costly, inadequate response to a cyber attack, you may find yourself at a loss year after year and unable to recover.
Defense of your digital perimeter is good, but it's not enough. When your information is valuable to hackers, they are going to find a way to gather your digital data to use it for illegal purposes. The creation of an incident-response plan is essential to most businesses to limit the damage that occurs from a data breach. Limiting damage is the primary objective of the IR plan, which will, in turn, improve confidence among investors of the company.
Poorly designed IR plans or a lack of implementing the plan can cause critical problems when a breach occurs. The plan must be consistently revisited to make sure that it's not out of date. In a crisis, you need a specific plan and not simply a generic protocol that's hard to follow. Further problems occur when targeted attacks can be handled with ease but aren't useful for managing a hacker attack that occurs throughout the business. With a thoroughly thought out plan, decision making won't be based on the knowledge of existing staff, but instead be easy to replicate by anyone with the ability to read through and understand the plan itself.
How an Effective Incident-Response Plan Benefits Your Business
A solid incident-response plan will help improve decision making when a cyber attack occurs. A quick, appropriate response will contribute to reducing the risk of a data breach. Also, downtime will be minimized, which will reduce your financial losses. Internal coordination will be easier with a plan, as all business functions will need to communicate to maximize the response to a data breach. When law-enforcement agencies need to be reached, a solid plan helps communication with third parties. When the duties of everyone involved in managing a data breach are well defined, a quick response is much easier.
Damage is limited when there is a high response plan in place, and it helps minor incidents remain small. A solid plan allows businesses to stay vigilant, and respond to potential data breaches quickly. When you have your business data protected, it's still important to understand that an attack will occur. How you respond is going to make a big difference in the overall damage.