Intelice Solutions is always excited to lend our I.T. knowledge and expertise to benefit the community – and a partnership with CharTec Cloud Academy has allowed us to do just that.
Last month, our COO Brian Loughlin traveled to Bakersfield to speak at an event for CharTec. Among the topics covered, Brian discussed cloud technology and how the MSP community can effectively incorporate the cloud into their service offerings.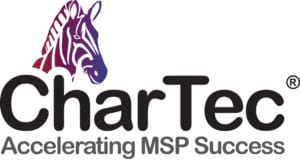 In addition, Brian spoke at six expert panels and contributed to several presentations over a three-day period. Topics included:
Microsoft Office 365
Azure
Packaging the cloud for business needs
Brian was proud to get the chance to lend his voice and skill to CharTec to help inform and enrich valued community members.
CharTec is an award-winning, all-encompassing IT service training organization that helps MSPs transform their businesses into multi-million dollar companies.
To learn more about CharTec and how Intelice Solutions is involved, reach out to our team of I.T. experts at Info@Intelice.com or (301) 664-6800.