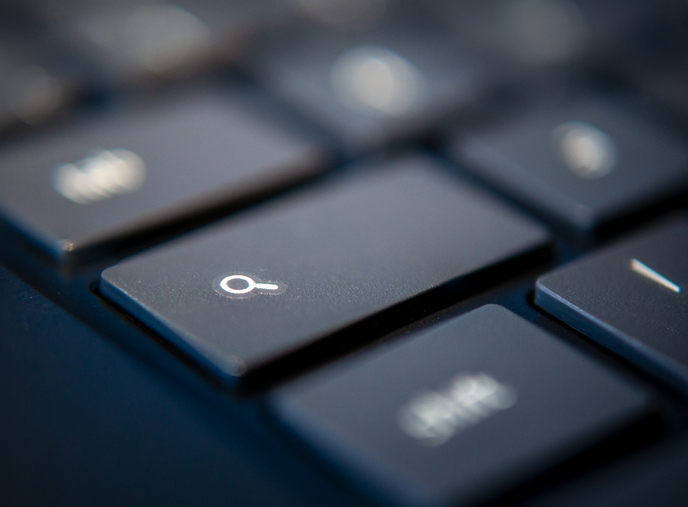 Top Chromebook Productivity Tips You Must Know
Top Chromebook Productivity Tips You Must Know
There are many good reasons why Chromebook has become one of the most popular laptops for personal and official use. Perhaps the most notable is that Chrome OS is easy to learn and use. In addition, the OS is fast and lightweight, and Chromebooks are highly reliable and have little to no virus and malware issues.
Better still, Chromebook users can use hundreds of tips and tricks to boost their productivity and make the laptops even more efficient. This guide has narrowed down these tips to list what we believe are the handiest but least known or appreciated by Chrome users.
If you have a Chromebook, try out these seven productivity tips to make the laptop even more efficient and useful.
1. Access Running Apps and Windows in Overview
Chrome OS has a handy overview feature that lets the user easily view the thumbnails of all running apps and windows. There are several ways to access the overview mode;
Open running app thumbnails and windows by swiping up three fingers on the screen,
If you prefer to use the trackpad, you can open the overview mode by swiping down three fingers.
Hit the overview button located on the top row of the Chromebook keyboard.
From the overview mode, you can easily get a look of all the running apps and windows. From here you can choose an app or activate a window by tapping or clicking on it and bringing it forward into focus.
2. Work Offline on Chrome
There is a common misconception that Chromebooks are useless when there is no Wi-Fi or data connection. The truth is, you can use your Chromebook, even use Google Drive, Docs, Sheets, and Slides while offline, then update your files when the connection is restored. The ability to use cloud apps offline is crucial, particularly when you are on the road or when your connection is tripping.
To work with Chromebook offline, you will have to configure it while you have a connection.
Connect to your network.
Open Chrome and go to the Chrome web store.
Search for and add the Google Docs Offline extension.
Go to Google Drive, tap on the Settings gear on the top right corner of the screen, then tap Settings.
Check the 'Create, open, and edit your recent Google Docs, Sheets, and Slides files on this device while offline.'
Tap 'Done.'
3. Make it a Habit to Use Chromebook Keyboard Shortcuts
If you wish to become a Chrome OS power user, you must make it a habit to use keyboard shortcuts. They save time by helping you complete tasks quickly and overall boost your productivity. The catch is, you have to remember what they are and continuously use them to get better.
The most important shortcut to remember is Ctrl + Alt + ?. This will pull up a visual map of key functions and keyboard shortcuts. Before using shortcuts becomes second nature, you can search for specific shortcuts by typing them on the search bar.
If your Chromebook has the QWERTY keyboard, you can view all the shortcuts on this Chrome Keyboard Shortcuts page. Bookmark the page for easier access. For non-QWERTY keyboard shortcuts on your device, go to Settings > Device > Keyboard > View keyboard to find keyboard shortcuts specific to your keyboard type.
4. Quickly Share Files with Chromebooks or Android Devices
Chrome OS works very well with Android. For example, you can use Nearby Share to quickly transfer files or share links or photos with Android phones, tablets, or other Chromebooks.
On your Chromebook, go to Settings and tap on Nearby Share. This lets you toggle the feature on or off. When Nearby Share is turned on, you can easily send or receive files and links from other devices with Nearby Share.
Once Nearby Share is turned on, tap on any file to share on your device, then tap on the 'Share' icon with three dots. This will open a list of options.
Find Nearby Share on the list and tap on it. This tool will start searching for nearby devices with Nearby Share turned on.
Tap on Share.
The receiving device will get a popup to accept or reject the shared file or link.
5. Access the Clipboard
Copy and paste is a convenient tool that we are so used to we take for granted. Chrome OS has a handy clipboard manager that is a tad more convenient than any other major operating system.
The clipboard on Chromebook stores the last five items you copied. These may include file locations, text, images, links, and more. To open the clipboard, press Search/Launcher + V ( 🔍 +V).
While you can pull up the floating clipboard manager anywhere, you will need to be in a text box or a location that accepts the copied item to paste.
Also, note that the  Search/Launcher + V only works when the  Search/Launcher key is set to default behavior. Also, the clipboard is temporary and the manager wipes the board clean when the device is powered off or when you sign out.
6. Find the Right Emoji using Emoji Picker
There is a perfect emoji for use in any situation today – whether you are chatting with a friend, or responding to an office email. Chromebook has a handy emoji picker that you can use to find the right emoji for any situation.
To open the emoji picker, press the Everything Key + Shift + Space bar together. From here, you can scroll the available emojis and tap on the one you wish to use.
7. The App Launcher is Your Friend
Google replaced the Caps Lock key on the traditional QWERTY keyboard with the more handy dedicated Launcher/Search key. This is a useful key that lets you launch apps at a lightning fast speed or initiate a Google Search without opening the browser.
Start typing the name of an app or a search query and press the Launcher/Search key to launch the first app on the list or search the first query in the autosuggest results. Note that this feature factors in your bookmarks, history, and frequently visited sites or recently opened apps to provide the most accurate results.
Conclusion
Chromebook comes with a ton of smart features that are designed to make working on the laptop snappy and seamless. Would you like to become a Chrome OS power user? Visit the Intelice blog to find more handy and useful Chrome and Chromebook blog posts like this. You can also contact us if you have questions.