Timeouts and failures on August 1st and 2nd were the results of overtaxed Underlying Storage.
Microsoft Azure clients in the platform's East Region experienced service outages between 9:14 PM UTC on August 1st and 12 AM UTC on August 2nd. Users were hit with timeouts and connection failures when trying to perform service management operations for any of their Azure Resources that depend on management.core.windows.net – Azure's v1 API endpoint – for access. Some clients also ran into issues with intermittent latency and connection failures to Classic Cloud Service resources.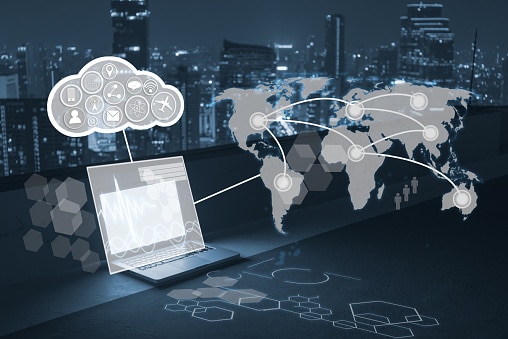 Aside from this outage occurring outside of typical office hours, the one bit of good news is that the root cause of the problem was easy to identify and fix. The outage was not the result of a cyber attack or systems failure – it was somewhat intentional. When Azure's Underlying Storage began experiencing larger than normal loads from their internal servers, Azure engineers stepped in and reduced the load to fix the issue.
The reason for this sudden overload was a fiber line that was inadvertently cut by construction near Microsoft data centers. This caused a domino effect that reduced the capacity between two Azure data centers in the East US region. The failsafes in place to handle this type of problem were simply overwhelmed.
Azure Site Recovery Steps In To Save The Day
Outages happen. Technology isn't infallible, and the right mix of circumstances can compromise even the best-laid plans when we're dealing with something as complex as a major data center. This is a reality that Microsoft knows and accepts. When things go wrong, there needs to be a backup to your backup.
This is where Azure Site Recovery comes into the picture.
Azure Site Recovery is part of Operations Management Suite. As a function of your Data Backup and Disaster Recovery strategy, Site Recovery helps to make sure you can maintain Business Continuity by keeping your apps and workloads running even when an outage like this occurs.
Site Recovery works by replicating workloads running on physical and virtual machines (VMs) from a primary site to a secondary location when that primary site goes down. Site Recovery manages replication for both Azure VMs replicating between Azure regions and on-premises VMs and physical servers replicating to Azure or a secondary site. Paired with Azure Backup, this service can help you avoid downtime caused by outages that are beyond your control.
Taking Advantage Of All Available Services Saves Time And Money In The Long Run
Any amount of downtime is too much, especially when the service you're missing is as vital to your operations as Azure. Basing your business operations in the cloud means you need constant access to your cloud platform.
Solutions like Azure Site Recovery are designed to help you avoid taking a productivity hit when that access is compromised. If you've ever discussed Business Continuity with your IT Support Provider, you know that not only is it something the technology world as a whole takes very seriously, but there are no shortages of solutions available to you to make sure you're covered no matter what. And when those solutions are proprietary to a service you're already comfortable using? Taking advantage of those solutions is the smartest choice you can make.
Azure Site Recovery isn't a Business Continuity solution all on its own. It complements the strategies and protocols you should already have in place by offering protection against one specific type of technology problem. This kind of layered protection against downtime and data loss is what keeps your business in motion even when things aren't exactly running smoothly.
If this is the first you're hearing about Azure Site Recovery, give Intelice Solutions' Microsoft team a call at (301) 664-6800 to learn more. We'll be happy to share more about ways to keep your business operating at optimal efficiency regardless of what's going on in the world.
Your Business Continuity Plan should be top priority in this day and time when almost anything can happen and often does.