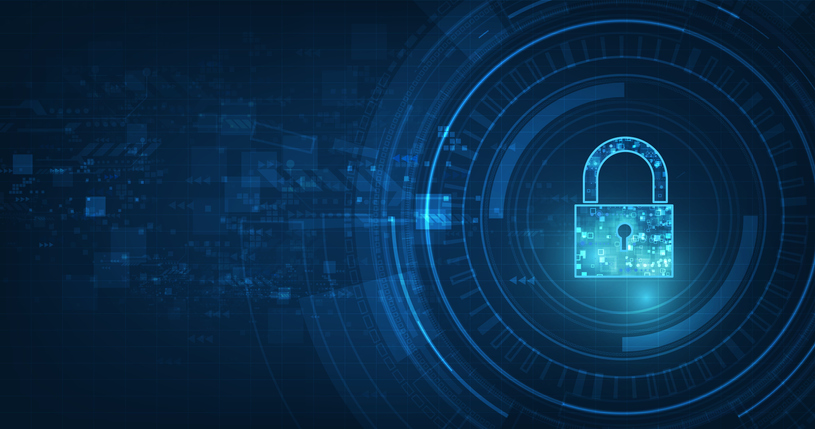 Firewall And Network Protection In The DC Metro Area
Firewall And Network Protection In The DC Metro Area
Firewalls are widely considered an essential component in network security in both personal and enterprise settings. Firewalls are especially useful for organizations with networks consisting of several internet-connected endpoints. You can set up a security perimeter that can help to protect your network from harmful incoming traffic using a firewall.
Any computer network that is connected to the web is potentially at risk for a cyberattack. That's why you need to use a firewall to protect your network from malicious attacks. Without a firewall, any network service currently running on a computer with a publicly addressable IP becomes accessible to the outside world.
However, reliable firewall and network protection can do much more than just secure your network. In the cloud era, a network firewall ensures robust access to cloud-hosted applications and uninterrupted network availability. Read on to learn more about how firewall and network protection can help your business.
What Is a Firewall?
Before we delve too deep into the inner workings of firewall and network protection and its benefits, let's look at what exactly a firewall is to make sure everybody is on the same page. Simply put, a firewall is a software- or hardware-based system that can help protect your network by filtering out harmful or potentially unwanted traffic.
The most significant benefit of firewall and network protection is enhanced security. Firewalls have been the first line of defense against network intrusion for over two decades. In addition to blocking unwanted traffic, a firewall can keep malicious actors, including hackers, from gaining unauthorized access to sensitive data on your computers.
How Firewall and Network Protection Protects Your Organization
How exactly does a firewall protect your network? Firewall and network protection act as a filter or barrier between your network and other networks, such as the internet. A firewall manages your network traffic to protect your network and information from various internet threats, including data breaches, malware, and other types of cyberattacks. It achieves this by analyzing network traffic based on rules.
A firewall will allow or block specific data packets based on a pre-established set of security rules. Packets are units of communication sent over digital networks. A firewalled system will only accept the data packets that it's been configured to welcome, effectively keeping harmful information from passing through your network. This process can be customized depending on the needs of the user.
Different Types of Firewall and Network Protection
You can rely on firewall and network protection to secure your home or corporate network. There are numerous types of firewalls, and each of them uses a different approach to network security. The type of firewall you select depends on the size of your network and the level of security you need. Here are the most common types of firewall and network protection that you can implement on your network.
Proxy Firewall
A proxy firewall is one of the most common forms of implementation when it comes to firewalls and network protection. Sometimes referred to as an application firewall or a gateway firewall, a proxy firewall works by limiting the applications that a network can support. The most obvious downside of a proxy firewall is that it can significantly impact speed and functionality.
Stateful Inspection Firewall
A Stateful Inspection Firewall monitors the state and context of active network connections while analyzing incoming traffic, seeking out potential risks. It keeps track of each connection, constantly checking if it's valid. This type of firewall analyses the data within packets to see if they contain malicious code and can also detect attempts by unauthorized individuals to access a network.
Next-Generation Firewall (NGFW)
An NGFW firewall protects your business by combining a traditional firewall, such as Stateful Inspection, with other network device filtering functions to prevent intrusion. By going beyond standard packet filtering to inspecting a packet in its entirety, NGFW firewalls allow greater, more self-sufficient network inspection. As a result, NGFW firewalls can be highly effective against more advanced malware and application-layer attacks.
Unified Threat Management (UTM) Firewalls
Unified Threat Management (UTM) refers to the ability of a single device to perform the functions of a firewall and antivirus software. The UTM umbrella of security services may also include cloud management and Virtual Private Network (VPN) services. A UTM firewall protects inbound and outbound traffic from a multitude of threats and attack types.
Firewalls have evolved significantly since security technology was first introduced in the early 1980s. Network threats are becoming more complex hence the need for more advanced firewall and network protection to identify potentially harmful traffic. More sophisticated attacks in recent years have led to the emergence of 'next-generation firewalls that blend all the previous approaches with a deeper inspection of the filtered content.
Every Organization Needs Robust Firewall and Network Protection
There are many threats on the internet. At the moment, malware is the most prevalent. Some types of malicious code (ransomware) are designed to gain access to your network and destroy data or bring down the network. Other types of malware will steal proprietary data like customer information or sensitive information such as bank account numbers or credit card info for malicious purposes.
Firewall and Network Protection represent the first line of defense in corporate network security. For comprehensive security within your organization, place a firewall between your network and the internet, and then establish a clear security plan. Your company network is only as secure as the least protected computer or mobile device, and this is where firewall and network protection solutions step in.
Intelice provides reliable managed firewall services for companies in Washington DC and the entire Metro Area. We also serve customers in neighboring Virginia and Maryland. Our firewall and network protection solutions boast advanced inspection capabilities that can block today's most sophisticated threats without any impact on throughput.
DC Metro Area Firewall & Network Protection Services
Is your organization in need of managed firewall services in Washington DC and the surrounding areas? Intelice Solutions can help. Let us monitor and manage your organization's firewall infrastructure as you focus on other business matters. Get in touch with us right now for more information on how we can help you protect your company from online threats.