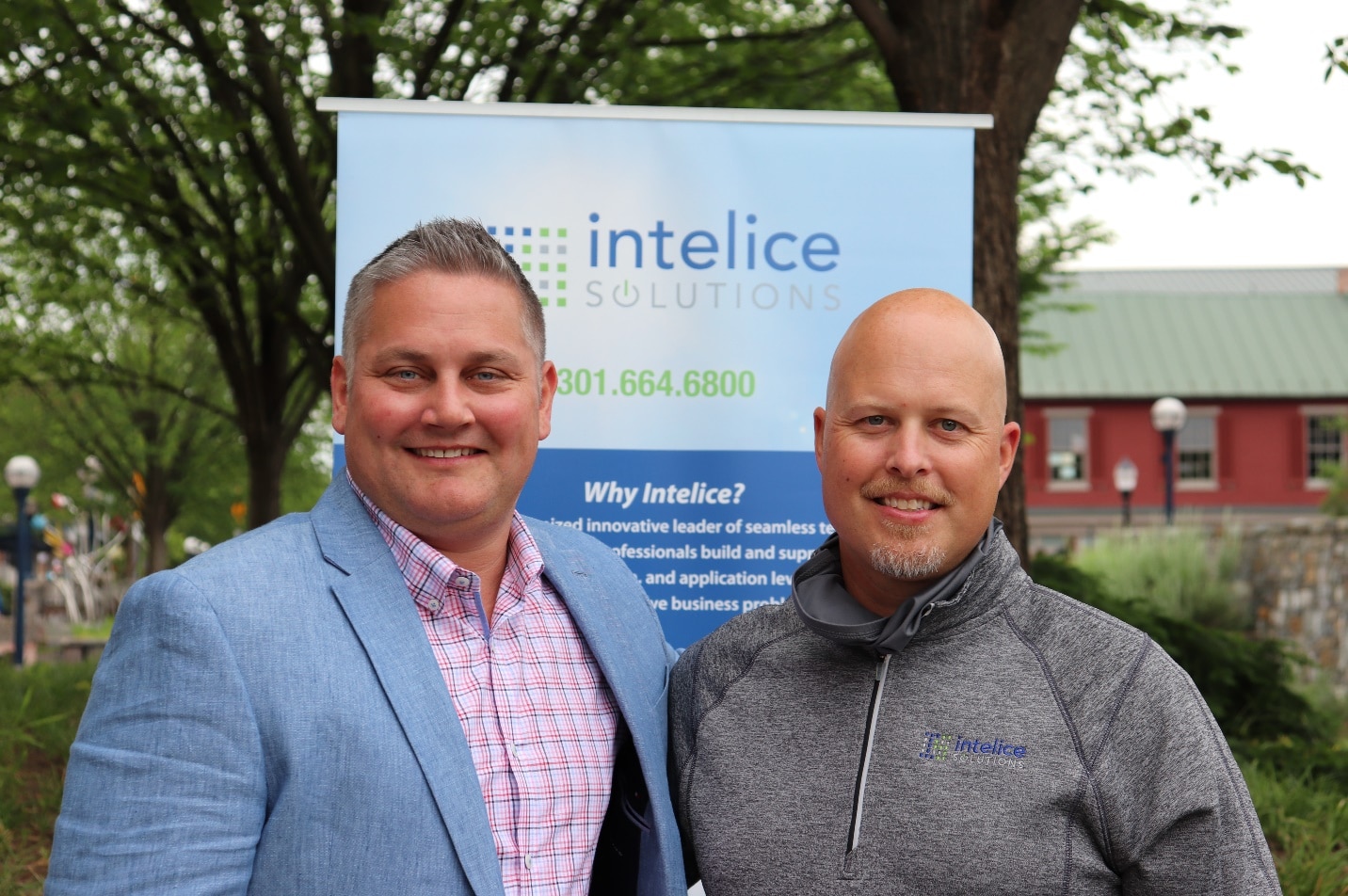 Intelice Solutions Celebrates 25 Years Providing Exceptional IT Services In The DC Metro Area
Intelice Solutions Celebrates 25 Years Providing Exceptional IT Services In The DC Metro Area
Intelice Solutions proudly celebrated its 25-year anniversary on Friday, May 27, 2021.
In 1996, Intelice, then called Gallahan and Associates, set out with a vision to provide network support for their 53 customers, primarily contractors at the time. Over the course of 25 years, Intelice's vision has become a reality. Starting from a small breakout group, Intelice has grown into an industry leader for IT services across the DC-Metro area, North America, and globally.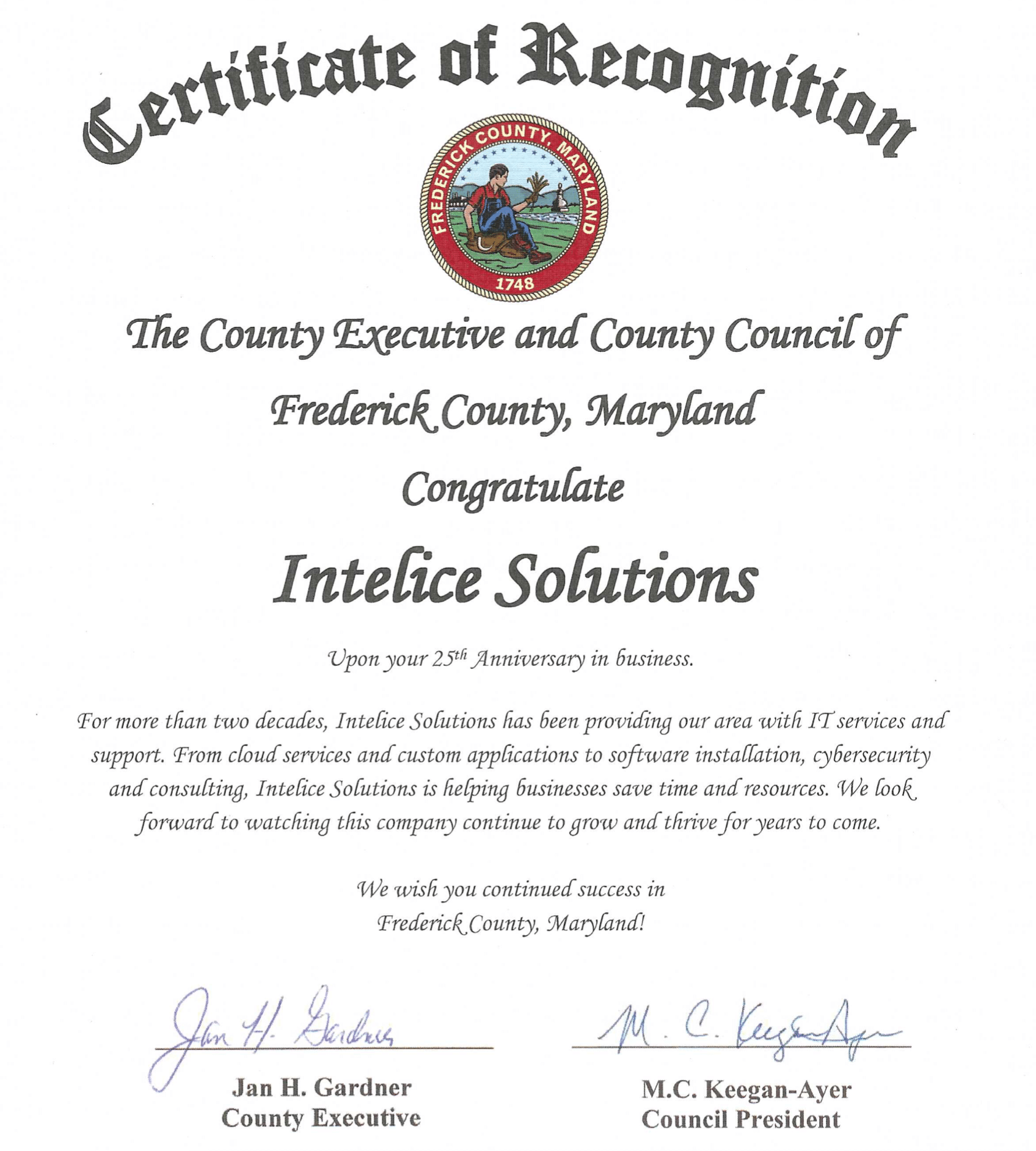 Having expanded to offer comprehensive technology solutions ranging from Managed Services, ERP and Finance Solutions, Compliance and Regulation remediation, and Consulting Services, the leaders of Intelice are proud of how far the organization has come.
Intelice celebrated this milestone in their Frederic office, honored to be presented with a certificate of achievement from the Department of Economic Development for the City of Frederic. Guests of honor included:
Mary Ford-Naill, Manager for the Frederick City Economic Development Department
Solash Aviles-Montanez, Sr. Business Development Manager for the Frederick County Economic Development Department
Tamar Osterman, Sr. Business Development Representative of Frederick and Carroll Counties for the State of Maryland Department of Commerce
Michael O'Connor, Mayor of the City of Frederick
as well as members of the Intelice staff
When asked about the future of Intelice, Executive Vice President Brian Loughlin kept it short and sweet: "It's bright."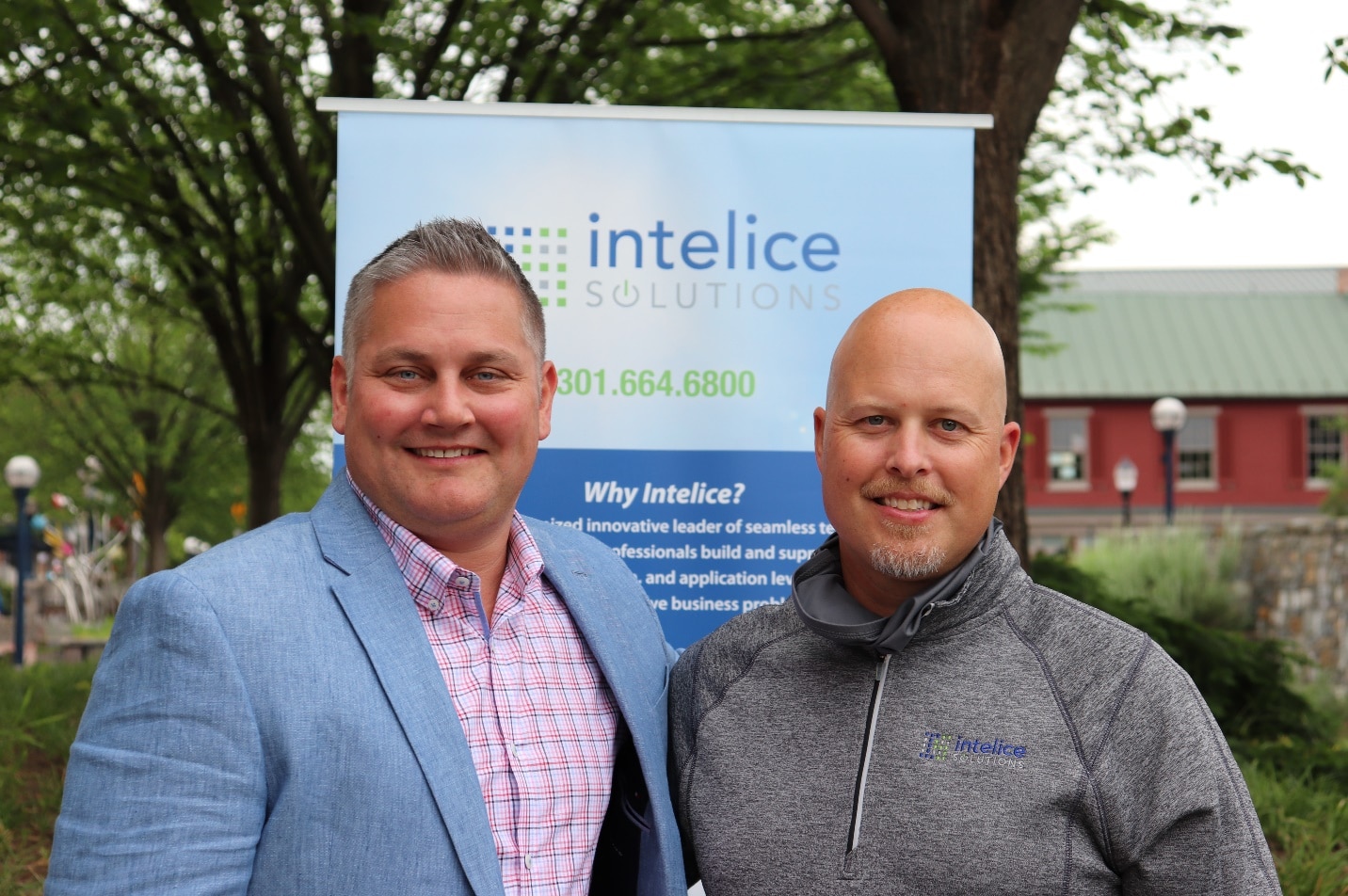 To discover more about Intelice, visit them at www.intelice.com.