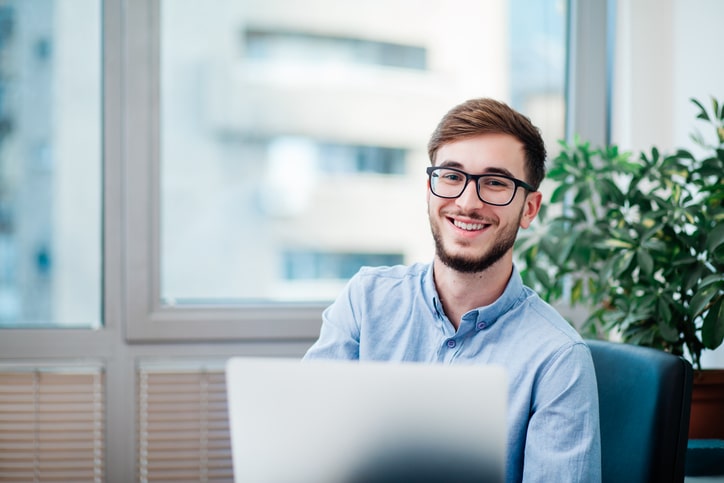 Reasons Law Firms Need Microsoft 365
Reasons Law Firms Need Microsoft 365
The COVID-19 pandemic changed the way companies do business, including law firms. One of the noticeable differences between the pre-pandemic world and the post-pandemic world is the disruption that resulted from the swift change to remote working and the increased emphasis on technology and software to solve business issues. Microsoft has been in the thick of those technology changes in law firm practice because Microsoft's software products, such as Office 365, run on every computer and mobile device. The software giant also prices its products reasonably. Microsoft's Office 365 is a software as a service (SaaS) suite of tools that are available for home and office use, both online and stand-alone programs, on notebooks and desktop computers. That versatility makes Office 365 great for lawyers who often work part of the time out of their offices and part of the time from home or in the field on mobile devices. The following paragraphs describe how Microsoft Office 365 is a powerful tool for lawyers.
How Office 365 Improves Law Firm Productivity
It is a law firm imperative that lawyers use tools that keep efforts efficient, and their time spent on client projects productive.  To achieve law firm innovation, cloud computing is now a necessary part of law firm infrastructure.  Office 365 is popular because it helps lawyers provide better client service. Office 365 has a panoply of tools in the suite. Perhaps most importantly, the tools continually update, so a law firm always has the latest version without having to do the updates manually. According to the Northern Chapter of the Virginia Society of Certified Public Accountants (NCFSCPA), between 35%-50% of law firms use Office 365 in some configuration. Microsoft itself says that 90% of Fortune 500 firms use Office 365 and lawyers work for those firms.
What Are the Office 365 Tools?
A basic set of Office 365 tools for law firms includes the following Microsoft products:
Excel — the app to help organize data, make calculations, and create tables
PowerPoint — lawyers need to create slides for effective presentation in court and out, especially appreciating an app that combines text with animation and videos
Word — the word processing software that set the standard in business for collaboration on documents
OneNote — a collaborative tool that combines notes, drawings, audio, web clips, and
Outlook — the email standard for businesses.
The coup de grâce, however, is that Microsoft customers have the ability to use web-based applications that move across platforms and devices. In practical terms, that means Microsoft Office 365 plays well with others. Law firm teams may make use of these add-on applications when and if the need arises for specific projects. If there's one thing that the business world learned during the pandemic, it is the value of virtual communication tools. The following tools are available for configuration into a law firm's version of 365:
Teams — the app that assists team collaboration through video calls, meetings, chats, sharing information, etc.
SharePoint — an app to sort out, assemble, save, and share knowledge across numerous devices
OneDrive — a cloud storage app that makes documents and files accessible from anywhere
Planner — a team chat, organizer, app facilitates file sharing and tracking deliverables, and
Staff Hub — an app that helps managers stay informed about their employees' projects as well as track schedules.
When it comes to keeping track of contacts, Office 365 offers the following tools:
Bookings — to track meetings and schedule client appointments
Connections — build, manage, and track contacts for campaigns, etc.
There is also an app called Delve that provides users insights into the software's content, enabling them to find the Office 365 tools that work best for each user. Delve, as its fellow 365 products, integrates easily with the document management and storage apps that form part of the 365 tool chest.
What about Legal Practice Management Software
The legal practice management software known as Rocket Matter harmoniously integrates with Office 365. Rocket Matter is a cloud-based platform that allows users to save emails and documents created by Word, Excel, and PowerPoint directly into Rocket Matter. Rocket Matter also allows users to add billable time and attachments. Further, Rocket Matter gives users the edge with two-way calendar push action between calendar events in Rocket Matter and those in Google Calendar It also provides users the ability to sync contacts between the two apps. Microsoft indicates that the Office 365 tools most advantageous for law firms are:
Flow — automates work flow
Forms — creates client questionnaires, intake forms, and surveys
Groups — helps various practice areas, administrative teams, support teams share resources and collaborate through Office 365 apps.
What about Cybersecurity and Office 365?
Naturally, a law firm's greatest assets are the documents and the sensitive personal data the firm creates and/or maintains for clients. The worry with any cloud or online service is whether those files are safe from cyber hackers. Microsoft maintains that its cloud-based services are compliant with "world-class" industry standards. The software designers took pains to include permissions, inventory controls, record management, and eDiscovery tools to make sure that the data and documents are securely stored, managed, and retrievable from one place. Microsoft also has built-in anti-virus software protections against cyber threats such as malware, ransomware, and spam.
Take the Next Step
We cordially invite you to take the next step in the transformation of your law practice's office tools. Please contact us to schedule an appointment with one of our Intelice team members. We look forward to showing you how Office 365 can help you grow your business. If you are interested in learning about the latest addition to the Office 365 suite of tools, you may enjoy the June 2021 article from thurrott.com entitled "Scheduler Comes to Microsoft Office 365."