The world is evolving incredibly fast with the help of various technological advancements. Both our homes and our offices are becoming more efficient than ever before. Previously, screens of all shapes and sizes were dominating the marketplace, but now, we're seeing voice start to take over with many companies building and/or enhancing their own voice interfaces.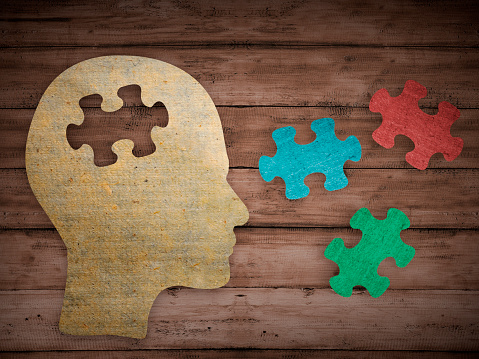 Over the past couple of years, we've seen the following:
Google's Assistant
Microsoft's Cortana
Apple's Siri
However, nothing's been quite as dominant and groundbreaking as Amazon's Alexa, an intelligent personal assistant built into the company's hardware on tens of millions of devices. Alexa is rapidly growing in popularity – finding its way into the living rooms and kitchens of many users around the world. Why? Alexa is the most convenient way to stay organized.
Whether you're looking to add an item to your to-do list, check the weather, set an alarm or listen to a podcast, the intelligent personal assistant can do it all with a simple voice command. Alexa can currently be found waiting to be voice activated for your convenience within these devices:
Amazon Echo
Amazon Tap
Echo Dot
Echo Show
Fire TV
Fire Tablets
Alexa has seen a ton of success in living rooms and kitchens. In fact, it's seen enough success that they're bringing it into the world of business! Imagine operating your office with simple voice commands – from starting your conference call to scheduling and booking the boardroom to turning off the lights in the office after hours – it's all happening sooner than you'd think.
Alexa for Business: Giving You Back the Precious Time You Spend Handling Tedious Tasks During the Workday…
We all know how much time is spent handling tedious tasks at work. You're bogged down with managing your calendar, ordering office supplies, dialing into various meetings, and searching for important information to get projects done. It all adds up quickly. Alexa has partnered with various companies to bring you the ultimate playbook for the workplace, including:
Polycom
WeWork
Capital One
Concur
Splunk
Cisco
Salesforce
And more
These partnerships make Alexa for Business possible. How does it work? Alexa for Business gathers information about the devices, user accounts, and employees within your company. When asked a question, this information is used to formulate the appropriate response or perform the requested action.
Alexa for Business is extremely innovative and helpful for anyone looking to streamline their workday while:
Simplifying conference calls and/or meetings: You can rest assured knowing your conference calls and/or meetings will be smooth sailing! Alexa will get your meeting started, act as an audio conferencing device, or even control equipment for you.
Staying focused on important tasks: You no longer have to worry about time-consuming day-to-day things like managing your schedule, creating to-do lists or setting reminders. Alexa handles all of this for you.
Keeping the office running smoothly: You will be able to order new supplies, notify your IT department of issues, find an open meeting room, and more with a simple voice command. Alexa keeps your entire office operating at peak performance.
Providing a more personalized experience for customers: You can provide a more personalized experience for your customers by allowing them to play music, ask questions about products, and even receive support as needed.
Maintaining security through proper provisioning: You don't need to worry about security threats as it's simple to properly provision and manage devices. You can specify device locations, enabling skills that can be used, and more.
Alexa for Business makes it easy to manage enabled devices, enroll users, and assign skills whenever necessary. You can even use the skills kit and associated APIs to build your own custom voice skills for your company. For example, you can build a skill that lets users notify the right person when the printer stops working or ink needs to be restocked.
What Does Alexa for Business Cost?
The great news: Alexa for Business is available as a pay-as-you-go service with no up-front fees or long-term commitments! You pay based on the number of shared devices registered and the number of users enrolled in your account. What's the difference? Shared devices are enabled devices within shared spaces, such as lobbies or conference rooms.
Users enrolled, on the other hand, refers to personal devices registered to user's personal accounts. Both shared devices and users enrolled are quite affordable, too! You'll pay $7 per month, per shared device and $3 per month, per user enrolled. If you're ready to get started, all you need is an enabled device and an AWS account.
Already have an enabled device and an AWS account? Perfect! Sign into the console, go to "Alexa for Business" and click "Business Productivity" to get yourself and your device setup on the platform.
Alexa for Business is going to quickly change the way businesses around the world function – allowing for greater efficiency, streamlined workflow, and a ton of time saved throughout the day. Call (301) 664-6800 or email us at Info@Intelice.com to find out more.
Intelice Solutions is your trusted source for all things information technology related. We are the preferred IT support company in Washington.