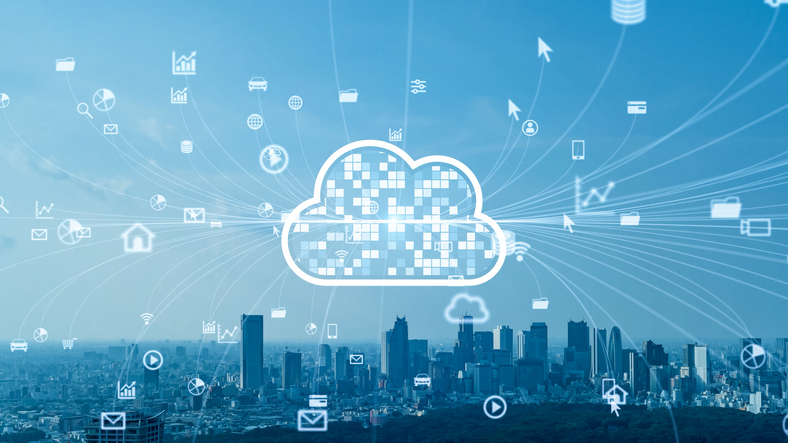 What is M365 Cross-Cloud and Cross-Tenant Collaboration?
What Is M365 Cross-Cloud and Cross-Tenant Collaboration?
Today's business landscape is more dynamic than ever before. The success of startup culture has led to constant acquisitions, mergers, and buyouts that are happening at a rate never seen before. While, in theory, it is easy for one business to merge, acquire, or buy out another, the process is a lot more complicated in practice. When two establishments rely on entirely different tenants, migrating or integrating the technology of one business with another is a whole other story.
According to Microsoft, about 85% of Fortune 500 companies use Microsoft Office 365 in their operations. It is worthy to point out that these companies, in many cases, acquire or buy out smaller companies that most likely use different Microsoft technology environments.
Migrating workloads and active directories from one Microsoft Office tenant to another demands a lot of planning, detailed tuning, and greased tools. It is doable, though, but the processes and requirements differ significantly.
Office 365 Tenant
A tenant is basically a siloed instance of Microsoft Office 365. When a company enters into an agreement to use Office 365, Microsoft establishes a tenant that includes all the features the client company signed up for.
A tenant does not necessarily limit collaboration and sharing data and workloads with another tenant. However, Microsoft oftentimes includes in-built features in tenants that allow only basic free or mere busy calendar sharing using an online exchange. Any collaboration or workload sharing beyond this or sharing over the cloud will demand a lot more than the tools Microsoft provides.
When organizations that use different M365 tenants merge or collaborate, or one acquires another, an Office 365 tenant-to-tenant collaboration may be necessary at the time of the merger, acquisition, or collaboration.
In many instances, tenant-to-tenant migration is planned as a part of rebranding or during the finalization of the underlying transaction. The process may involve the migration of instances, domains, OneDrive accounts, or Mailboxes from one tenant to another.
Microsoft does not include sufficient in-built tools to make the migration of source tenant to destination tenant easy. For this reason, businesses will need to invest in a third-party cross-tenant and cross-cloud Office 365 collaboration in their plans.
Steps in Tenant-to-Tenant Collaboration
While there are no fixed procedures to follow in a tenant-to-tenant migration and collaboration, the tools required and processes involved are not that hard to map. For instance, Microsoft provides a handy pdf tenant-to-tenant migration architecture model that helps stakeholders understand how to plan for migration or collaboration and what steps may be involved depending on the nature of the merger.
The Planning Stage
The first stage in any Microsoft Office tenant-to-tenant migration and collaboration begins with proper and detailed planning. Planning allows the team to inventory the data in both tenants and understand how users use it.
In many merger, acquisition, or divestiture scenarios, the teams and users do not have full access to the tenant during the planning stage. However, even with a read-only account, the planners can figure out the components of the tenant, how it is used, the number and size of OneDrive users, sharing protocols, and other essential environments such as SharePoint. These can then be used to plan the cross-cloud tenant-to-tenant migration and collaboration.
Domain Preparation and Verification
The migration team must first ensure that the target tenant has sufficient room or space for all the data from the source tenant to ensure a successful collaboration. Before the migration begins, the team must access the administrator accounts of both tenants to create the required resource and user mailboxes and distribution groups in the destination tenant.
In some collaboration scenarios, it may be necessary to perform Active Directory Domain Services and synchronize the source and target domains before verification. The domain verification process is carried out on the admin dashboard of the target tenant by modifying DNS records.
The last step in domain preparation and collaboration is training the end-users on the new ways to use Office 365 post-migration.
Scheduling Migration and Facilitating Collaboration
One of the most crucial steps in tenant-to-tenant migration is creating and mapping user mailboxes. This may involve creating a spreadsheet file and optimizing the Mail Exchanger records of the target email domain. Once optimized, the migration team will disable the directory sync for the source tenant.
The next step is to erase all the objects from the source domain to enable the transfer of Office 365 mailboxes to the target tenant. Finally, the collaboration setup team must verify the source tenant domain in the target domain and an Active Directory service used to configure the new domain in the target tenant.
Using The Microsoft Office 365 Tenant Migration Tool
Microsoft typically recommends that Office 365 customers use a Microsoft Consulting Service or a third-party Microsoft partner to migrate tenants. The primary reason is that these consultants and partners have developed robust tools that make it easier to design migration considerations and map business scenarios to individual architectures.
Microsoft's specialized migration tool, while not fully featured, may be used in limited migration situations, including:
Basic merging of Office 365 tenants
Transferring Office 365 Mailboxes to another tenant
Transferring Office 365 subscriptions to another tenant
Moving domains from a source Office 365 tenant to a target tenant
Carrying out Office 365 OneDrive tenant-to-tenant migration
Microsoft's Office 365 migration tool is designed to make standard migrations fast and hassle-free, but it is limited significantly. It can migrate unlimited Office 365 Mailboxes – multiple accounts at a time – and has specific filters to migrate only select data. Perhaps the most notable feature is saving the migration report in a CSV format once the migration is completed and the collaboration environment established.
Conclusion
There are certainly many moving parts to consider when planning a migration or collaboration of two Office 365 tenants. It is not uncommon for companies merging, collaborating, or buying another out to choose to retain multiple tenants rather than carry out a complete migration.
Since each tenant is, by definition, unique and separate, the companies would still need a feature-rich tool or a third-party company to migrate the tools and features from one tenant to another to simplify collaboration. Visit Intelice.com to learn more about Office 365 tenants or get help with tenant-to-tenant migration or cloud-based collaboration.