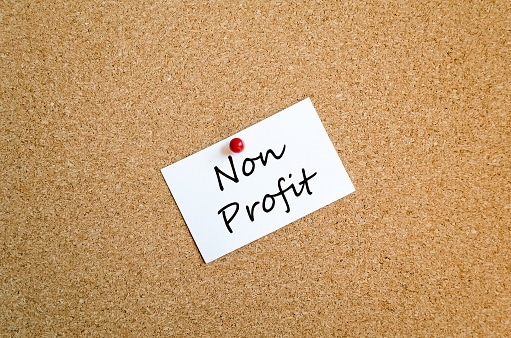 Can Managed IT Services For Non-Profits In Washington DC Help You Accomplish More?
Running a non-profit organization is challenging at best.  Budget restraints dictate the things that you can do, and you feel your financial limitations deeply because they greatly restrict the work you would like to be doing.
In not for profit organizations, every penny counts and must be accounted for, and unfortunately, sometimes there just isn't enough money to meet every need within your organization.  Part of your cost-consciousness efforts includes your staff handling your organization' IT needs internally.  The problem is that your non-profit organization is a large one, and the task is overwhelming for a few individuals to try to keep on top of, especially given that technology is just not their forte.
Is it possible that managed IT services can help you accomplish more?
Here Are Some Ways That Managed IT Services For Non-Profits In Washington DC Can Save Your Organization Time And Money:
Access to the right solutions at the right time
Your not-for-profit staff are wonderful, but they are incredibly busy already.  More than that, they aren't a team of IT consultants.  While it's true that your organization could limp along for a long while managing your own IT in-house, you're shooting yourself in the foot.
How?
When laymen handle their own technology needs, they miss out on all of the benefits a team dedicated to managed IT services for non-profits in Washington DC can deliver.  Hiring a professional IT team ensures you get a group of individuals who are at the top of their game.  They will give you a highly productive IT foundation from which you can pursue your organizational goals while keping your eyes on the ball.  This is the best way to maximize your IT potential and make your hard-earned money stretch the furthest for you.  It's not enough to find a solution. You need the best ones for your organization. Only a professional managed IT services firm can provide those for you.
Outsourcing your IT could be one of the smartest decisions your organization will make this year.
Reduced capital costs and overhead
If your non-profit organization is like most, you likely have a lot of technology that you aren't using for one reason or another.  Did you realize that these unused resources are costing you money?
When laymen procure their own technology, they often fall into a common pitfall—the need to have the latest and greatest.  The problem is sometimes the hottest technology trend isn't a good fit for the work you do.  Other times, it's a more sophisticated tool than what you need, and without expert help to figure it out, it ends up sitting in a corner collecting dust.
When you outsource your technology to a quality managed IT services firm for non-profits in Washington DC, you gain access to a team whose priority is turning your IT into a well-oiled machine.  Their first goal will be to assess what you have in your IT infrastructure and what you use. From there, they can then streamline and simplify your IT suite to one compact, efficient unit.  Whatever is not useful is removed to free up space in your office and put money back in your wallet.  After all, why pay for things that you do not need and cannot use?
Dedicated and professional IT staff
When you partner with a professional organization for managed IT services for non-profits in Washington DC, your organization benefits from the full attention of a team whose entire focus is your technology. They aren't hampered by other tasks that need to be done within your organization.  Their focus is singular — making your IT infrastructure the best it can be.
You and your staff will gain confidence – knowing that your technology is no longer a concern for you because you have a team in place making sure that everything you need is there and running as it should, 24/7.
Non-profit organizations are busy places.  All too often, your employees are tasked with more than they could accomplish in a week, let alone a day.  This means that it is not an effective use of their time to also expect them to turn their hand to technology problems.
When employees are tasked with too many jobs, all of them suffer. Outsourcing your IT needs to a professional technology firm allows your staff to give their undivided attention to the work they love and are passionate about.  As a result, both arenas are improved.  Your organization gets the extra effort it needs, and your IT runs consistently and smoothly.
Enhanced productivity and efficiencies
Managed service providers drive efficiency in non-profit organizations by:
Ensuring that the organization has the best IT infrastructure for the work it is doing
Making the IT assets you have "talk" to each other – enhancing collaborative capabilities
Implementing automation functionality for repetitive tasks
A managed IT services provider for non-profits in Washington DC gives your organization all you need to be highly productive.
What can investing in managed IT services deliver?
Saving time and money is important.  There is no doubt that outsourcing your IT will do both of these things, but it does require a monthly financial commitment. That's not a big deal, because you realize that you will more than make up that easily-budgeted monthly expense in recovering lost productivity hours, reducing downtime, and gaining workflow efficiencies.
What does that monthly fee buy you?
Among the services you will receive from a top-flight Washington DC IT support company are:
Organization intelligence
Financial systems
Web systems
Connectivity
Office 365
Ready to get started?  Learn more about how managed IT services for non-profits in Washington DC can benefit your organization HERE.