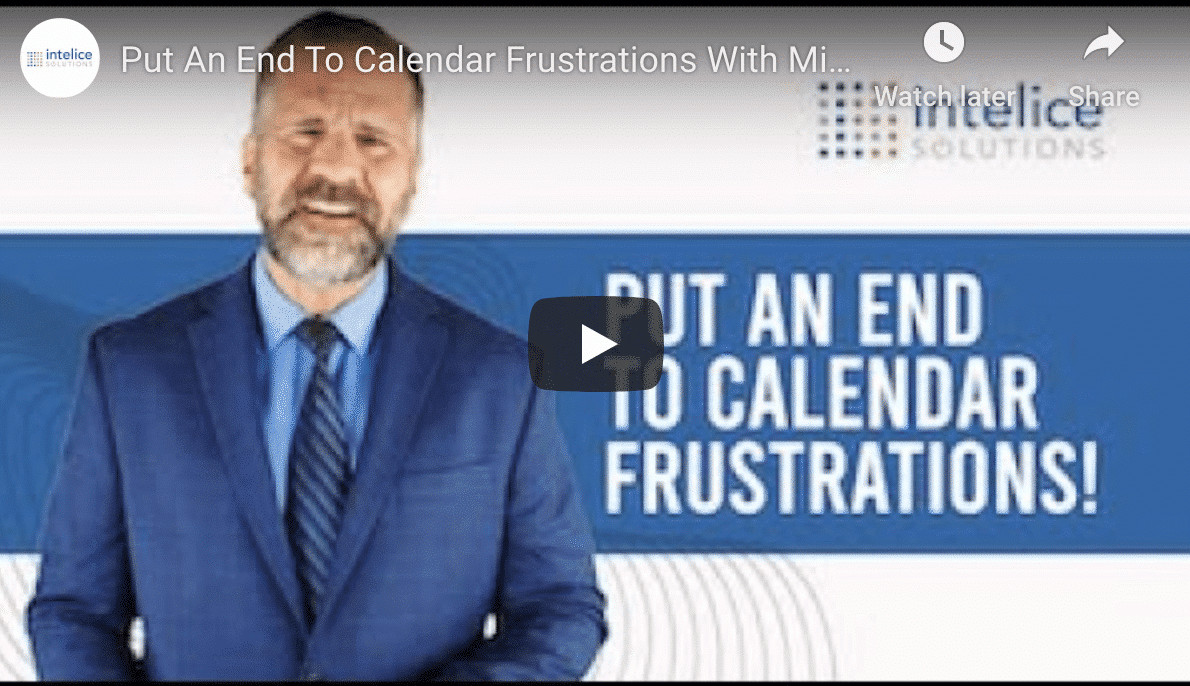 Coordinate Remote Work Easily With Microsoft Bookings
Microsoft Bookings Solves the Single-Handedly Most Frustrating Part of Remote Work
There's nothing more frustrating than trying to schedule a meeting with multiple people. Sometimes it goes back and forth for hours, or worse, days because someone always takes forever to respond – only to say they're unavailable for the times that have already been discussed.
More organizations are embracing remote work than ever before, which means this frustrating challenge is becoming incredibly common. But did you know there's an easy fix that eliminates it?
Microsoft has the perfect solution to help you book meetings
Microsoft Bookings, an online and mobile application, uses technology that does the back-and-forth work for you. Essentially, you can allow your co-workers, clients, or patients to schedule a time directly in your calendar – without you needing to be involved at all. It's already built-in with a range of Microsoft 365 plans, so there's no additional cost if you're a current user with a subscription.
How does it work?
Microsoft Bookings uses the data from your calendar and the individual attempting to book a meeting, then finds a day and time that works for everyone involved. This is great for any business that provides services via appointments:
Dental offices
Spas
Consultants
Law firms
Financial services firms
And much more
Where can you find it?
Microsoft Bookings is built into Microsoft 365 Business or Office 365 Business Premium. Sign in and select "Bookings" from the app launcher. Next, you will choose "get it now" and input your business information to get started. If you're not a current user with a subscription, you can get a la carte access with basic pricing plans starting at $12.50 per month.
However, we highly recommend becoming a Microsoft 365 Business or Office 365 Business Premium user. You can save a ton of time, increase productivity, and keep your remote workforce connected with the ability to:
Hold video conferences
Edit documents in real-time
Collaborate with ease
And much more
Get started now:
Book a meeting with our team of technology professionals
Get started with the best subscription plan for your unique requirements
Enjoy an increase in productivity, no matter where you're working from
Do you still have questions about this fantastic time-saver? Get in touch with us via the chatbox.