Which DC Metro Area Consultant Can Help?
You're scratching your head, a little frustrated. But recently Dynamics 365 updated and now you are having some issues with the Dynamics 365 for Marketing module, and you are on the NAV platform. It seems as though you can only send out 1,000 emails a month. Your first-run deployment of the Marketing app is sending you success (failure) notifications by email. And the Snapshot view is missing some tiles. What gives?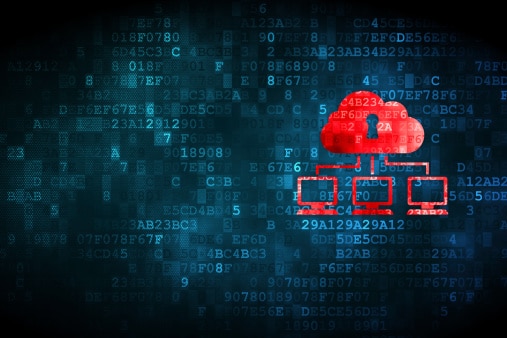 It happens to all of us from time to time. You know, when you update or install a new piece of software or streaming app on your computer or mobile device. It's supposed to make your work life more comfortable and faster once you get past the setup phase. But sometimes that process can take hours. We know how you feel and have even heard of some first-run deployments taking up to 2 hours. In these situations, do you need this kind of stress?
Then who do you turn to – an experienced consultant or a Dynamics 365 Specialist?
Let me answer the second part of that question with a question. You recently purchased a Rolls-Royce Phantom for a mere $400,000, and it started running a little rough. Would you put your priceless Luxury Sedan into the hands of Joe, the mechanic, to tinker with it, or call for the Rolls-Royce transport to gently lift the vehicle from the ground and with kid gloves safely carried to the Rolls-Royce dealer? Think of it like this, your model of Microsoft Dynamics 365 is your Rolls-Royce Phantom.
So, what type of specialist are you looking for and what are the credentials you need to inquire about first? Unfortunately, there is an army of IT and MSP businesses out there. All are raising their hands wanting you to pick them. You will find some with adequate experience. Some with zero experience but are willing to try to fix your problem. But then, there are those few, the hidden craftsman, that have the genuine, manufacturer stamp of approval skill set, who should be the only ones under the hood.
What you are looking for, is the Leading Provider of Microsoft Solutions, a Gold Partner, in the Washington DC Metro area. They do not tinker nor is this a side gig. They are the leaders and forward thinkers for Microsoft Dynamics 365 and the Authority on the NAV platform. Once you find them, you will want to ask them plenty of questions. They will listen intently and will answer all of your questions. So, to get you thinking about some questions to ask, here are seven common ones.
7 Commonly Asked NAV and Dynamics 365 Questions and Answers
Do Dynamics 365 Consultants Have Official Training – Yes. Training courses and certifications are offered, and there is a Microsoft Dynamics 365 Readiness Guide for consultants for new and current training materials.
What is Navision or NAV? – A business management software solution perfect for small to medium-sized
Is it easy to use? – Yes, Navision has the feel of Microsoft Office, which you probably already utilize in the workplace and at home.
Where can Dynamics NAV be hosted? – Dynamics NAV is hosted on-premise or in The Cloud.
Is there Remote Access? – Navision is accessible from anywhere on any device. Including your iPad and iPhone.
Is this a service package? – Yes, Navision can be purchased entirely or as a service.
What can NAV do for my company? – Navision modernizes business processes by automating tasks, connecting locations, pushing efficiency, and gaining real-time reporting.
Now it's your turn. I'm sure after reading that short list you will have plenty of questions for the Dynamics 365 Consultant when you meet them. But let's also look at their track record and anything that sticks out, that might tell you a little bit more about their company and their community.
5 Longevity, Skill Set, and Social Stats
The NAV Platform – Some may know and have worked with Navision (NAV), but this provider began working with the NAV platform back in 1996. Over 20 years of hands-on
Infrastructure Consulting – Technology Management, IT Systems Monitoring, Management of IT Systems, Network Management, and Network Support.
Microsoft Gold Partner – Gold Competency, Gold Cloud Productivity, Gold Midmarket Solution Provider, Gold Small and Midmarket Cloud Solutions, Gold Windows and Devices, and Silver Devices and Deployment.
Innovative Leader – In seamless technology solutions; empowering all aspiring businesses to succeed and go beyond.
Social Responsibility – The Casey Cares Foundation, Baby's Bounty, Corporate Volunteer Council of Montgomery County, and Greater Reston Chamber of Commerce.
Looking at this list, you have a Dynamics 365 Consultant by its very definition, is your Roll-Royce Phantom Specialist in the Metro DC area. With many years of experience and who is also involved in their community. When you make that call do you want an experienced consultant or a Microsoft Dynamics 365 Specialist that cares about you, your problems and your relief?
Intelice is the trusted choice when it comes to providing the customer service companies need to utilize Microsoft Dynamics NAV. Contact us at (301) 664-6800 or by sending an email at Info@Intelice.com for more information.