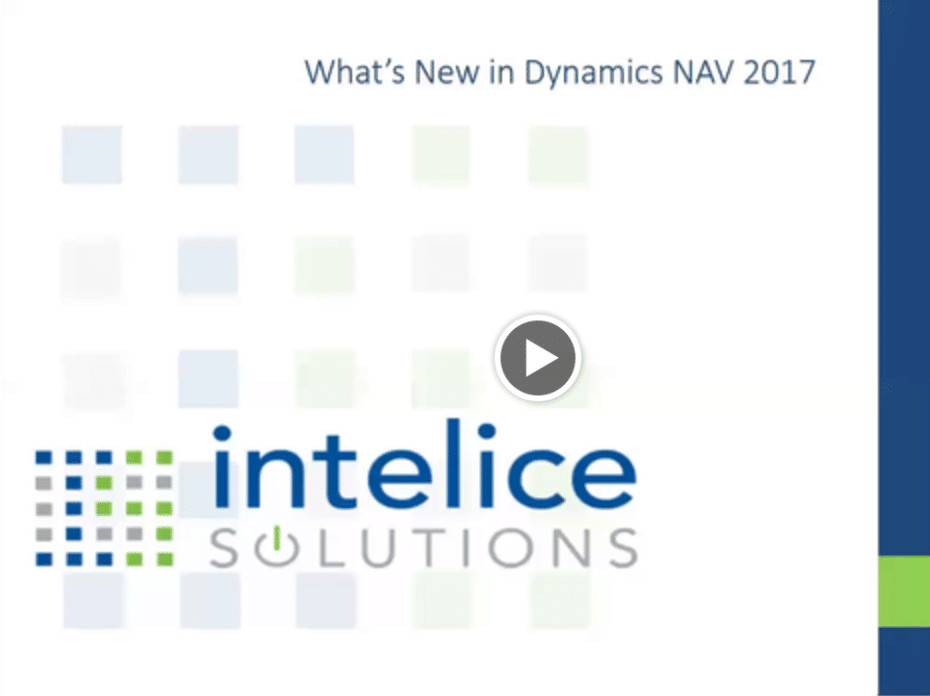 What's New in Microsoft Dynamics NAV 2017?
NAV is much like the Microsoft Office tools you currently use. It works seamlessly with Word, Excel and Outlook so you can streamline processes and complete everyday tasks right from your Inbox. A new version of NAV came out this year, making it better than ever.
Here Are The 5 Things You Need to Know About NAV 2017.
Assisted Setup
In the past, you probably had to rely on your IT Partner to set up the program and build data ports to incorporate your information. But with NAV 2017, there are a series of wizards you can use to do this yourself.  You just answer some questions and the program takes you through the setup, helping you migrate your data. You can import information from all of your financial solutions and data sources provided that the corresponding extension is available to handle the conversion. So easy!
Workflow Improvements
There are new templates for Vendor Items and Item Unit Price Approvals.  Here you can record detailed information about your operations.  Along with the familiar Workflow Templates (Administration, Finance, Integration, Purchases and Payables, Purchase Documents, Sales and Marketing, and Sales Documents), you now have the ability to approve a vendor, create an item and a unit price.
Job Improvements
NAV 2017 now offers the capacity to create new job quotes that you can send to your customers in various ways.  Plus, some improved terminology changes are much more precise. For example, the terms "Schedule, Contact, Both Schedule and Contact" have been modified to "Budget, Billable, Budget and Billable."
Extension Management
In the past, the coding your IT Partner did for you in NAV was all a mystery.  Now, NAV 2017 brings visibility to codes that are in the background.  You can install and uninstall modifications (while still working with your Partner), and have more visibility into your customizations.  This also helps your Partner implement upgrades for you.
Other Improvements
The "Item Card" has a new look.  It was a bit cluttered before and has been cleaned up with content removed that wasn't helpful. Two new tabs have been included ("Inventory" and "Price and Posting"), along with "Item Attributes" where you can set up an item, fill in its attributes and apply filters.
If you need to reverse a mistake on your "Posted Sales" or "Posted Purchases" documents, you now have the ability to correct an item or cancel it.  No more worries here!
Plus, there's a new Custom Report Layout for the Company Level. In the past, you didn't have flexibility when it came to constructing reports. You had to get your IT Partner involved to help you modify them.  You can now change the look and feel of invoices and other types of reports.
Account Attributes includes two new fields. The "Account Category" and an "Account Sub-Category" (user defined).  In the past, you may have missed some revenue reports in your Profit & Loss (P & L) statement.  More logic has been built in to get this information from your P & L.
There are a lot more improvements to the new NAV 2017. Our experts will be happy to share them with you.  Simply contact us at: {phone} or {email}