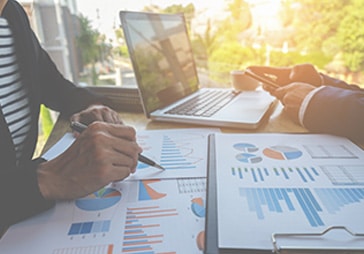 How Microsoft Flow with Dynamics NAV and Dynamics 365 Financials Can Help Your Business
Microsoft Flow has become a popular tool for small and medium-sized businesses since its introduction last year. Flow is designed to seamlessly automate workflows across all of your applications and services. With just a few clicks, you can synchronize your files, collect data, and provide notifications. When you create a flow from scratch, you control the entire workflow:
Flows with many steps.
Run tasks on a schedule.
Create an approval flow.
Watch a flow in action.
Publish a template.
Flow allows you to get important text messages from clients or coworkers, save results to an Excel spreadsheet, copy files from OneDrive to SharePoint, and more. Plus, you can use two or more cloud services to create your workflows. Flow focuses on integrating the business tools you use every day such as Office 365, Dynamic NAV, and Dynamic 365 Financials.
Microsoft Flow is on the cloud, meaning that you must have access to Office 365 to use it, but it can be integrated with your on-premises instance of NAV and Dynamics. Flow is also available for your mobile device through both the Apple App Store and Android's Google Play Store.
What Are Workflows?
Workflows are built into many applications such as SharePoint. As you probably already know, SharePoint's workflow engine can be used to embed components of NAV as well as complete tasks like onboarding a client much easier. It makes completing approvals faster.
What's different about Flow, is that it's built on another level that allows you to use it for multi-application workflows. It brings these pieces together gives you control over a multitude of applications. For something still in its infancy, Flow can be a very powerful tool for getting things done.
How Does It Work?
Microsoft provides various templates that you can use to create your flows. They're easy to understand and are categorized for your convenience. Connectors are the components within Flow. There are many applications that can be integrated with workflows. Simply with your login credentials, you can tap into these and attach your workflow applications.
Dynamic 365 for Financials is a cloud-based business management solution for small and mid-sized organizations that automates and streamlines business processes and helps you manage your business. It unifies applications so that you can work seamlessly with your sales, customer service, field service, operations, financials, marketing, and project service automation. You can even add applications as needed when your business grows or changes.
You can jump right to the Flow application from inside your Dynamics 365 system. The module that you're working in determines what type of workflow that you can create from within Dynamics. You can name your workflow, designate the owner, select an email template, specify instructions, and choose who to share it with.
Flow also gives you option of using Assisted Setup to get started. This is much easier and helpful because it asks specific questions that will take you the entire process. It sets up a web service that enables you to communicate with Flow from Dynamics Finance and Reporting. Dynamics 365 for Financials supports multiple companies.
NOTE: Terminology within Flow may be different than that within Dynamics 365
Built-in or customized data loss prevention keeps your sensitive data from leaving your company.
Microsoft Flow offers three service options ranging from free to $15/month per user. Premium plans give you more runs, more checks, and access to services like MailChimp, Salesforce, and many more.
To get Microsoft Flow with Dynamics NAV and Dynamics 365 Financials setup for your business, or to see what else Microsoft Office 365 has to offer, contact the IT experts at Intelice Solutions at (301) 664-6800 or email to info@Intelice.com to get started.