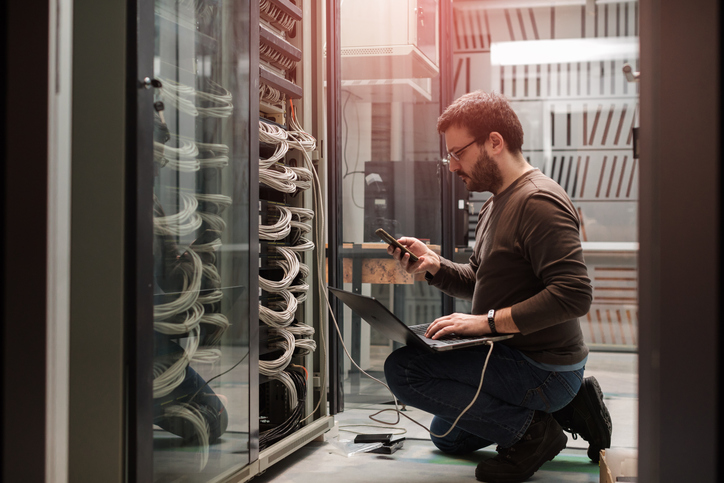 Microsoft IT Support In Washington DC, Virginia, and Maryland
Microsoft IT Support In Washington DC, Virginia, and Maryland
When it comes to staying productive at work, quality software and hardware can go a long way.  As a leader in the software industry, Microsoft is well-known for providing quality products and solutions that can help organizations throughout Washington DC, Virginia, and Maryland streamlines their operations, increase productivity, and secure their businesses.
At Intelice Solutions, we understand that correctly implementing the right Microsoft solutions can help your company improve visibility, communications, and countless other aspects to meet the evolving needs of your business, and with our Microsoft IT support services, we will help you do just that. Our Microsoft-certified experts will help you find the right solutions for your business and provide implementation and support services for all your Microsoft products.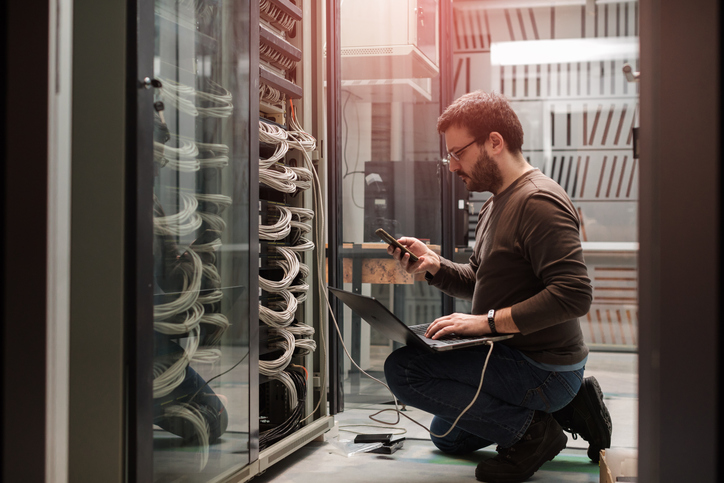 Microsoft IT Support Services for Washington DC, Virginia, and Maryland Businesses
At Intelice Solutions, we provide Microsoft IT support services to businesses in the DC Metro area, Virginia and Maryland. We have extensive certifications and experience working with Microsoft solutions, allowing us to configure solutions to your organization's needs perfectly. Our innovation, expertise, and insight combine to create a Microsoft IT support services portfolio that empowers you to transform your business with confidence.
We specialize in:
Microsoft Desktop Support
Microsoft desktop is a cloud-based service that brings together Microsoft 365 Enterprise (including Windows 10 Enterprise and Office 365 Enterprise). With our Microsoft desktop support services, you enjoy the latest versions of Windows 10 and Microsoft 365 Apps for enterprise apps and more, using devices and software that are curated and rigorously tested for best performance and reliability.
You'll never have to worry about keeping your software up to date because that happens automatically, following a careful rollout sequence monitored by our Microsoft experts every step of the way. Your registered devices are monitored 24 hours a day, seven days a week for technical and security issues, so if something goes wrong, we'll resolve it immediately.
Microsoft Financial Management and ERP Solutions (Business Central and Dynamics NAV)
Microsoft Dynamics 365 Business Central is a cloud-based ERP solution that can help your business achieve more by connecting data, business analytics, and AI-empowered predictive inputs. With Dynamics 365 Business Central, you can connect finance, sales, service, and operations to make integrated management of these functions faster and easier and connect with third-party applications such as CRM, payroll, banking, and industry-specific systems.
With our Microsoft IT support services, you can streamline your processes, make smarter decisions, and accelerate growth. We provide Dynamics 365 Business Central support services for every eventuality, so whether you have a systems issue, want to change or extend the functionality of your system, or need advice, our team is here to help!
We can consult and educate your organization on the many benefits of transitioning into the Dynamics 365 Business Central system and migrate your company to the cloud when you're ready. The Intelice team will provide you with the support and maintenance you need to gain the best efficiency and ensure you're up-to-date with the latest developments regarding your Dynamics 365 Business Central system.
Our experienced team will work with you to help you utilize Dynamics 365 Business Central to its maximum potential. Whether you deploy on-premises, in the cloud, or a combination of both, we've got you covered with our Microsoft Dynamics 365 Business Central solutions.
Microsoft Networking
At Intelice Solutions, we provide Microsoft networking solutions designed to give you the scale, performance, high availability, and enterprise-grade security you need to meet your most extreme workload requirements. Our Microsoft IT support services offer round-the-clock network management – we monitor, scan, report, update patches, integrate, and align network operations with your core business objectives.
Microsoft Office 365 (Microsoft 365)
Microsoft 365 and Office 365 are undeniably the best productivity suites on the market. These Microsoft solutions deliver powerful productivity and collaboration tools without compromising user experience or data security. With Microsoft Office 365, your staff can work from anywhere on any device (desktop, tablet, or smartphone) using updated software. All plans also offer state-of-the-art security and privacy for your peace of mind.
With Intelice Solutions handling your Microsoft IT support, you can drive productivity and flexibility in accomplishing your daily workload. We can help you pick the right Microsoft 365 and Office 365 subscription model based on your business needs, plan your migration to Microsoft Office 365 to minimize downtime and business interruptions.
We'll set up and customize Microsoft Office 365 to your specific business needs so you can get back to business quickly and provide ongoing support to ensure it's backed up and prevent any problems before they occur. Our Microsoft certified technicians are available for support calls and issues anytime. We offer 24/7 Microsoft IT support, so if there are any complications with your Office 365 or Microsoft 365 apps, you can reach out to us and have your problems fixed within minutes.
Microsoft Azure is an open and flexible cloud platform that enables businesses in Washington DC, Virginia, and Maryland to rapidly build, deploy, and manage secure applications to scale, on-premises, in the cloud, or both. Unlike having solely on-premises hardware, Microsoft Azure services allow you to quickly deploy infrastructure and scale efficiently, all on a predictable budget.
Our Microsoft IT support services allow you to make the most out of Azure, from lowering your IT spending, reducing compliance costs, increasing company-wide capabilities, to implementing transparency and data security. Whether you're in the planning stages of an Azure migration or an existing Azure customer, Intelice Solutions can help.
Our Azure cloud experts will oversee your cloud migration and deployment from the planning phase to the active migrations, leveraging best practices to ensure a seamless migration that minimizes downtime and impact on your business. Once your data is in the cloud, we provide the day-to-day ongoing management support needed to optimize performance. We provide you with 24/7 Microsoft IT support to solve workflow issues, ensure that your systems and applications operate efficiently, and improve productivity.
Need Microsoft IT Support in Washington DC, Virginia, or Maryland? Intelice Solutions Can Help!
Leveraging Microsoft solutions can accelerate your company's digital transformation journey, enhancing operations, collaboration, and visibility across the business. At Intelice Solutions, we provide end-to-end Microsoft IT support services designed to help you optimize your Microsoft products, increase performance, and reduce overall costs, so you can get the most out of your investment. Whatever your work calls for, our Microsoft consultants are standing by to help you find and set up the right solution and provide ongoing Microsoft IT support services to drive increased productivity, higher profitability, and limitless innovation. Contact us today to discover how our Microsoft IT support services can help bring you more value.