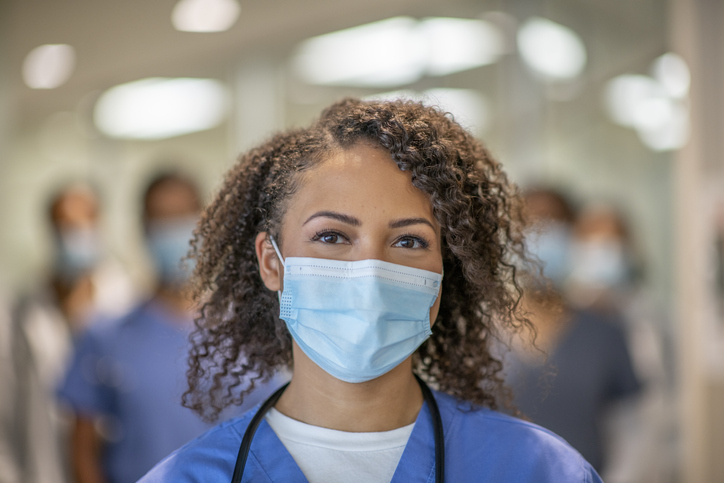 Microsoft Licensing for First-Line Workers
What You Should Know About Microsoft Licensing for First-Line Workers
Every business must ensure that its employees play some stake in their business to increase the possibility of their growth. Unfortunately, frontline staff has been significantly ignored, and this has remained a blind spot for most organizations aiming to improve their productivity and performance. According to a 2017 Mckinsey survey, only 3% of organizations that didn't include their frontline workers as part of their transformation saw any improvements compared to companies involving and engaging their first-line workers.
This proves the importance of digitalizing how frontline employees work to realize the growth you need for your business. Microsoft licensing offers a suitable option for your efforts to digitalize your first line workers' function. This post aims at providing insight into Microsoft licensing for first-line workers.
Who Are Frontline Workers?
Frontline workers, first-line workers, or key workers provide essential public services. Frontline workers are in different groups of industries, which include:
Health and social care. Doctors, midwives, paramedics, social workers, and nurses
Education and Childcare. Teachers, special education professionals
Local and national government offices. Federal government workers, elected officials, and politicians
Food and goods. Food supply chain workers in food sale and distribution
Transport. Public transportation workers in water, road, air, and rail
Finance, communication, and utilities. Electrical industries, oil, gas, postal services, and waste disposal employees
Frontline workers are available across various environments, ranging from the local grocery stores to the local neighborhood.
Some of the places you can find first-line workers include:
Stores
Hospitals
Restaurants
Beauty salons
Factories
Warehouse
Factories
Pharmacies
Construction sites
Driving trucks
How Does Microsoft Help Frontline Workers?
Microsoft has innovated ways that empower first-line workers with the tools to help them cope with the demands of their work environment. It has done this by providing technological innovation that helps transform how frontline employees work. Here is a look at three ways Microsoft continues to innovate for first-line workers.
Allows them to Feel a Sense of Belonging
Many first-line workers feel disconnected from their jobs, especially when they are kept out of communication by their management or aren't involved in making crucial decisions about their options. Microsoft has provided innovative software like Microsoft 365 that guarantees democracy in how decisions are made, especially those directly affecting frontline workers.
When crucial workers like first-line workers feel part of the entire team, their loyalty usually increases and will provide better customer service.
Provide Tools that Allow Flexibility
A typical frontline worker's day-to-day life involves a lot of things. A worker would probably spend the first-day engaging customers, fulfilling curbside orders on the second day, and engaging customers through e-commerce platforms on the third day.
Nowadays, many frontline workers sit on one station or floor since they can connect within their technological-advanced workplaces. Applications like Boots Optician can help first-line staff view their team members' schedules, request swaps within the app, and get notified about their requests. This beats the traditional method of calling or messaging a team member or manager to inquire about their availability.
Provide the Right Knowledge for First-Line Workers
Microsoft has also enabled first-line workers to access the proper knowledge. Traditionally, frontline workers depended on paper-based processes, but anyone can get the correct information directly at their fingertips with the right Microsoft tools.
With these paperless options, frontline workers can easily reach out to the right people, find information needed to educate and make decisions, and share insights with their managers.
Microsoft has two subscription services, Office 365 and Microsoft 365, to help frontline workers in their operations. Here is what you should know about the two.
What are the Features that Microsoft Office 365 Provide for First-Line Workers?
If you use the traditional Office 365, you can use the Yammer and Teams application to develop processes for your first line worker. These two applications provide flexible spaces where frontline workers can share, view, and discuss information.
How Yammer Helps Frontline Workers
Yammer operates with several services that better frontline workers' operations. These services include:
Updates. Allows first-line workers to be aware of information that might impact their work and ensure that they're actively engaged. For instance, shop assistants can update a new delivery order that requires to be shelved through this service
Polls. This allows frontline workers to actively engage with top managers and CEOs and voice their opinions about a new product, giving insights and feedback about their services.
Praise. Allows first-line workers to give positive feedback that can be fed to the entire workforce
How Microsoft Teams Help Frontline Workers
The Microsoft Teams offers the ultimate collaborative experience designed to integrate multiple platforms to allow seamless operation by frontline workers. It consists of video calling, chat, apps and files, and the benefits of Yammer. Here are a few examples of how Teams would help your front line workers:
Offers a broad range of communication tools like Online Meetings, Group Chat, and Web Conferencing
Incorporate the needs of every member of a team. For instance, a frontline worker can use SurveyMonkey to collect live data on the go
What are the Features that Microsoft 365 Provides for First-Line Workers?
Microsoft has various ways to empower first-line workers with their Microsoft 365 suite. However, you should note that it comes with three main types of licenses; Business, Enterprise, and Frontline plans.
Frontline worker plans cover most of the services available in the Microsoft 365 suite but with limited features compared to the Business and Enterprise plans. Some of the services available are:
Office Apps. This includes essential office productivity services like Excel, Word, and PowerPoint
Office Online. This is a web-based version of Office that allows viewing and editing office files
Exchange. This is an e-mail service that provides books, tasks, addresses, and security features
One Drive. This allows you to access, share and synchronize your files in your browser and device
SharePoint. This service allows searching for content, analyzing data, and building intranets
Delve. Allows users to search for files and people using Office Graph and Artificial Intelligence
How can Intelice Solutions Help You Benefit from Microsoft Licensing for First-Line Workers?
The options that come with Microsoft licensing for first-line workers can make it challenging to figure out which is suitable for your business. Many aspects determine the right licensing for your business. However, with a Microsoft assistance partner like Intelice Solutions, you can rest assured that you will settle on a best-suited plan for your frontline workers.
Whether you are working as a private business, in a government office, or in any industry with frontline workers, we can help you unlock their potential and value with the right Microsoft licensing that's tailored to their needs. Contact us today and learn how we can help you maximize the impact of your first-line workers.
Special thanks for James Forbis with 4BIS.COM, a great Cincinnati IT services company for their help with this article.