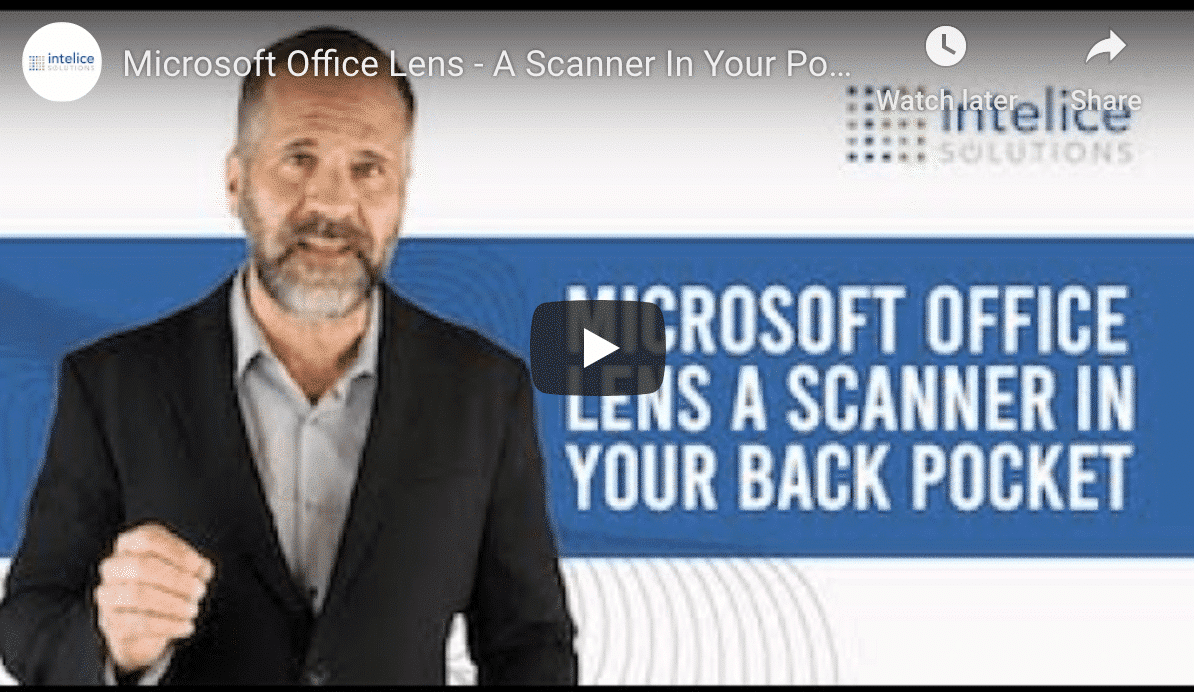 Scan Documents On The Go With Microsoft Office Lens
Microsoft Office Lens Acts Like a Portable Scanner
If you've ever needed to digitize a note, receipt, business card, or even a long brainstorming session on the whiteboard, we have the solution for you.
Imagine you're in a long meeting with your boss and colleagues – brainstorming a variety of ideas and trying your best to take notes as you go. Wouldn't it be easier to create a digital file of the entire session simply? You can focus on what's happening around you instead of worrying about writing everything down or trying to take blurry photos because brainstorming sessions can become fast-paced and overwhelming.
We've all been there before. You need to capture information to edit or share it with others later on, even if you're at a tradeshow and need to collect a ton of business cards without actually carrying them around. Or maybe you're someone who collects all of their receipts for tax time, but it's challenging to keep track of them all. Well, we've got a fantastic solution for you that works like a portable scanner.
A Quick Overview Of Microsoft Office Lens
Microsoft Office Lens, available for free on iOS and Android, turns your phone into a portable, convenient scanner. You can save pretty much anything in a moment's notice with a quick scan. Here's how it works:
Install the right version for your device and follow the instructions to set it up and allow access to your camera.
Choose what you're scanning when you open the app, whether it's a whiteboard, document, or photo, within the options on the screen.
Scan within seconds as the app will try to frame the image – finding the edges of the item you're capturing.
Share or save the scan in various formats or places, including the following programs you're already using:

OneDrive
OneNote
Microsoft Word
Microsoft Powerpoint
Email
The best part? If you feel like the image doesn't capture what you need, you can edit the image directly to include more information or context. It's quick, easy, and incredibly convenient. Plus, although you won't eliminate the need for a physical scanner, you will significantly reduce it. This means there's less disruption resulting from people waiting around for the scanner throughout the workday.
Ready to get started? Simply search for the app on your mobile device, then download and install it onto your device. If you have questions, feel free to reach out to us.