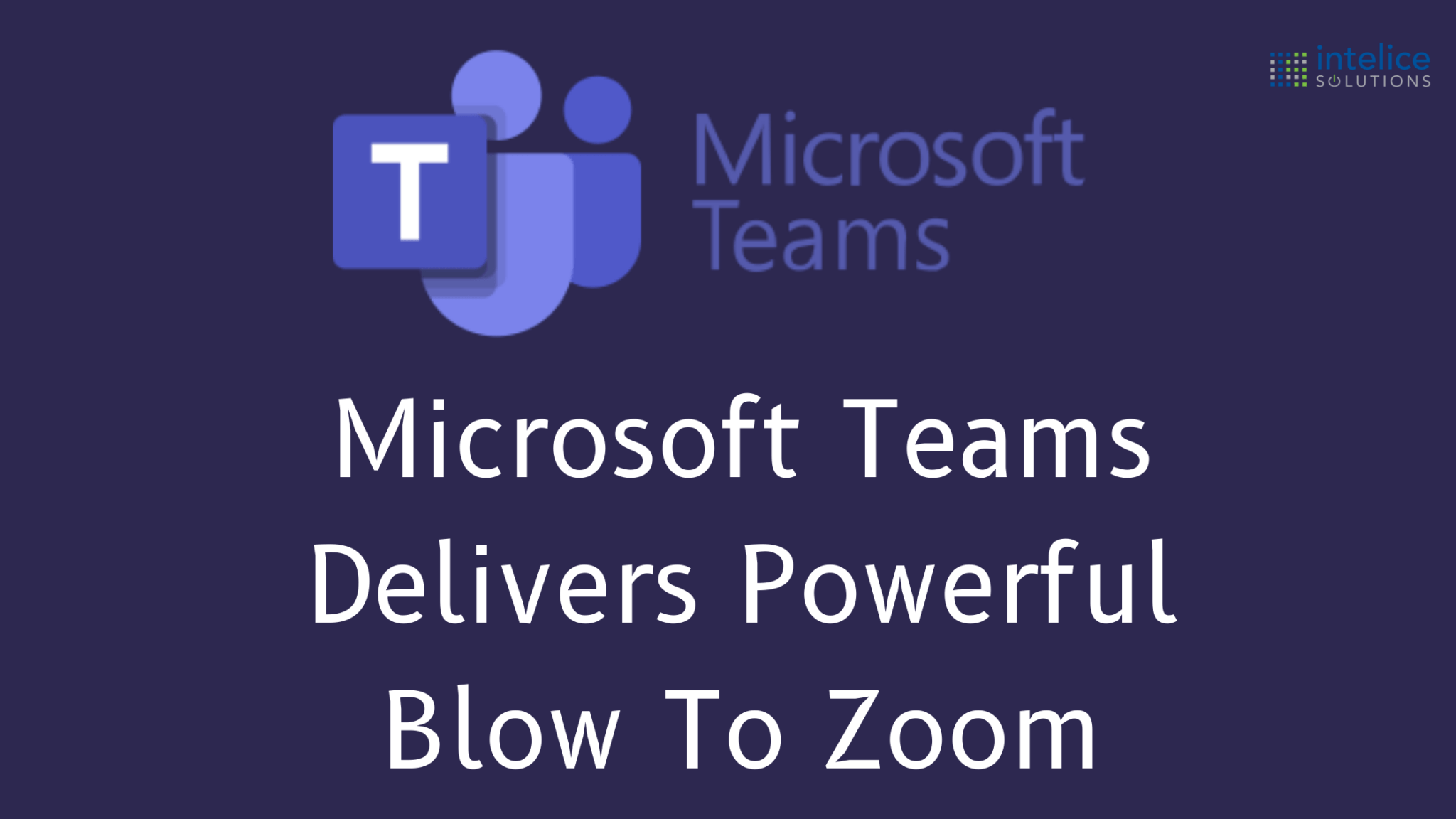 Microsoft Teams Delivers Powerful Blow To Zoom
Microsoft Teams Delivers Blow To Zoom With Great New Features
Microsoft Teams continues to gain considerable ground against its competitors, particularly the application's number one rival, Zoom. It now boasts several superior features designed to help remote workers. The latest updates introduce significant improvements to the communication and collaboration platform on Android and iPhone devices.
iOS Microsoft Teams Update
According to the release notes, the iOS app now allows users to view an increased number of videos in meetings and calls. The improvements also include an increase in the amount of data that the Teams application uses when video is on. This change is vital for anyone using Teams while on the go.
The most significant improvement for users on iOS devices is the capacity to view eight participants simultaneously. You can view nine participants (3×3) on iPad and eight on an iPhone device. New enhancements to the grid view enable the increase. In Microsoft Teams, you can select multiple numbers to dial for your org contacts.
At the same time, the update for iOS devices provides access to an agenda view for your scheduled meetings. Your colleagues can edit, join, or share the agenda with others on their contact list. Teams also allows tools and bots employing org credentials to take advantage of the single sign-on access.
Microsoft added Cortana voice assistance for iOS devices. However, for now, this feature is only available to users based in the United States.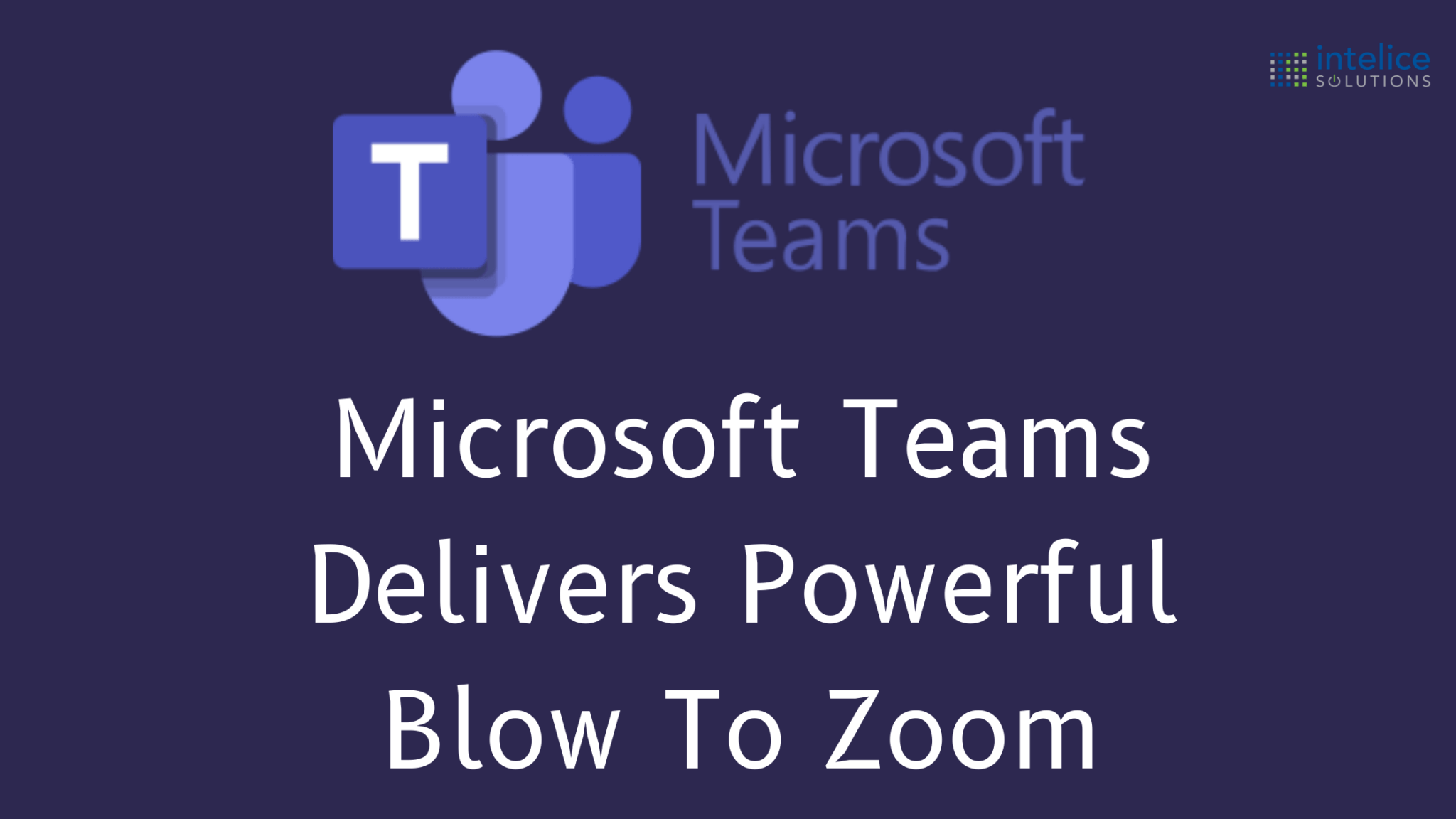 MS Teams Android Update
Users can now search for content within the chats and channels on Android devices. In addition, mobile Teams allows photo uploads to the users' gallery and the ability to generate links for free meeting invitations. The invites are open to people without an MS Teams account.
On the other hand, the Android app now comes with a new Safe Key setting, enabling users to opt to self manage the key or let Microsoft handle it on their behalf. The settings are changeable at any time, depending on the users' preferences.
Upstaging Zoom
The latest Microsoft Teams update comes shortly after the introduction of several features that sent shock waves in the video conferencing market. Microsoft is undoubtedly working tirelessly to gain a competitive edge against Zoom. The improvements to MS Teams' grid view in mobile devices represent a strategic move to bring the app on par with its number one rival.
Increasing the number of people users can view in a call improves video call participants' overall experience. Microsoft also announced a new feature that users wanted; it is now possible to customize the left sidebar. The new feature makes it easier to pin and unpin various applications. Users can rearrange the apps to suit specific preferences.
For its part, Zoom is working tirelessly to enhance its platform by focusing on features and updates. These improvements come after the tech team behind the app spent several months prioritizing security, an area that bogged down Zoom due to highly publicized breaches. On the other hand, the platform recently introduced noise cancellation to improve user experience.
Despite the improvements to Zoom's cyber defenses, many users are still wary of its security. In the meantime, Microsoft Teams is becoming more attractive to businesses due to its enterprise security features and integrated offering. By enhancing communication and collaboration features for mobile, Teams is cementing its place as the leading contender to Zoom.
Earlier Updates
In early August, Microsoft announced the introduction of Advanced Communications, which bolsters Teams' appeal versus Zoom. This new offering allows Microsoft to leverage its extensive range of business products. In addition, users can now host mega meetings involving up to 20,000 people in view-only mode. Up to 1,000 people can participate in interactive meetings.
Other significant updates include the ability to change backgrounds. You can opt to use your organization's logo, a photo, or pick a custom background from a built-in MS Teams gallery. The new app known as Microsoft Lists is now available in Teams as an add-on.
Business and government users can take advantage of the add-on to track information generated in the video conferencing app. Microsoft is enhancing the practicality of Teams for business and governmental entities focused on meeting compliance requirements.
Why Partner With Intelice Solutions
Intelice Solutions is a prominent IT company capable of helping companies enhance the efficiency of information technology systems. It can handle business app migration, implementation, and configuration work to maximize productivity. As a Microsoft Gold Partner, the vendor implements high-performance IT solutions to help boost your organization's competitive edge.
It serves businesses of all sizes throughout Virginia, Maryland, and Washington, DC. Its team of consultants can help you optimize performance in apps like Microsoft Dynamics 365 Business Central and MS Teams. Experts can also handle cybersecurity, managed IT services, business continuity planning, network monitoring, and other tech support services.
Intelice provides reliable support when planning to empower your remote team with the cutting-edge tools needed to communicate and collaborate more effectively.