Microsoft's New Surface Go Tablet (Review)
Microsoft's New Surface Go Tablet: Will It Stand the Test of Time?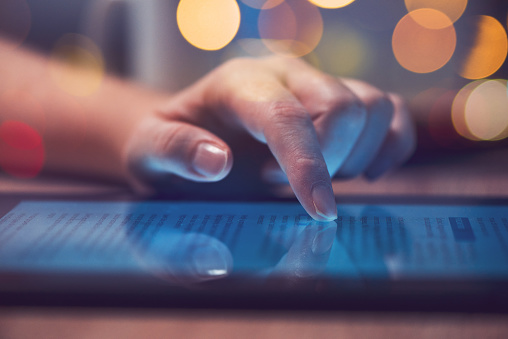 The latest new tablet being released by Microsoft is the Surface Go. So, what does it have that older predecessor's lack? Though it does share some commonalities with its Big Brother, the Surface Pro, there are a few major differences. Let's take a look at those and see whether the new Surface Go tablet will be a winner or a loser with users. After all, the users are the ones who decide whether a new tablet will make it in the big leagues or be thrown out with the trash by next year.
One: The Price
If you're a struggling student on a tight budget, then the Surface Go might be just what you've been searching for. It has many of the cool features of the Surface Pro without the hefty price tag. For instance, the latest version of the Surface Pro has an Intel Core m3 processor, 5GB of ram and 128GB SSD. It is ultra-lite but has a battery that can last all day. It transforms from a tablet to a laptop by opening the built-in kickstand, then adding Microsoft's Signature Cover built especially for the Surface Pro. However, at around $799, it's hardly budget-friendly.
You can get the new Surface Go for about half that much and it will include many of the features above. At around $399, this tablet computer is perfect for most tasks. It performs like a laptop and features a stunning touchscreen. You can enjoy most of the perks of a Surface Pro at half the cost. It can run all your favorite programs or play your favorite games. It's small, lightweight, and affordable: a triple hitter. The low price will make it very attractive to anyone on a budget.
Two: Display & Processor
With a 10-inch PixelSense display, the Surface Go is a bit smaller than the Surface 3, but it still offers pretty good screen resolution. At 1,800 x 1,200 pixels, the Go gives you 217 PPI (pixels per inch), which is actually higher (201 PPI) than the Surface Laptop, but lower than the Surface Pro (267 PPI).
Microsoft is betting on the 10-inch size of the Surface Go and its smaller price tag to make it highly sought by students everywhere.
The processor on the Surface Go features the Intel Pentium Gold 4415Y chip. Although it is much slower than Intel's Core i5 and Core i7, this is one of the major reasons for the smaller price tag. Since processors are usually one of the priciest components of most computers, Microsoft was able to slash the price of the Surface Go by installing this slower processor. Though it may be a big tradeoff, many users will be willing to overlook slow processor speed for the lower price to get such a charming tablet computer.
Three: Keyboard & Pen
The keyboard on the Surface Go has keys the same size as the Surface Pro so it won't be hard to make the switch for typing enthusiasts. The Go tablet also features 2-in-1 keyboard functionality. You can connect to a Type Cover keyboard (sold separately). In addition to the standard version, users can pay a little extra for a keyboard with the Signature Type Cover with Alcantara fabric. The Surface Pen (digital stylus) works the same as the Surface Pro and is sold separately.
Four: Size
With computers, size does matter. Though we might all love a big 17.3 inch screen when viewing our favorite Pinterest projects, those big bulky laptops are not made for a busy lifestyle. The Surface Go is being advertised by Microsoft as the smallest, lightest Surface computer ever made. It weighs only 1.15 pounds and is a mere 10 inches across. It should fit easily into any bag. You can carry it all day and barely know it's there.
Five: Battery Life
More and more users are looking closely at the battery life of smart phones and computers. There are even new gadgets on the market that promise to extend the battery life of your device. The Lenovo Yoga 920 tops the list with over 22 hours of battery life. However, the price is well above $1,400 for this powerful perk. If you're talking about tablet computers in the $400 range, then Microsoft's promise of 9 hours of battery life with the Surface Go seems like a bargain. The Surface Pro only offers 13.5 hours of battery life and it's twice the price. Nine hours seems like plenty of time to find a power outlet and recharge.
Wrap Up
The Surface Go will be available in August of 2018, but you can expect a backorder from the get-go. Many schools and students are lining up to take advantage of the attractive, low-priced Go tablet. Since it's made by Microsoft, there's a very good chance that it may well be every student's favorite tablet computer by next year. And, it should wind up on a number of Christmas lists this year.