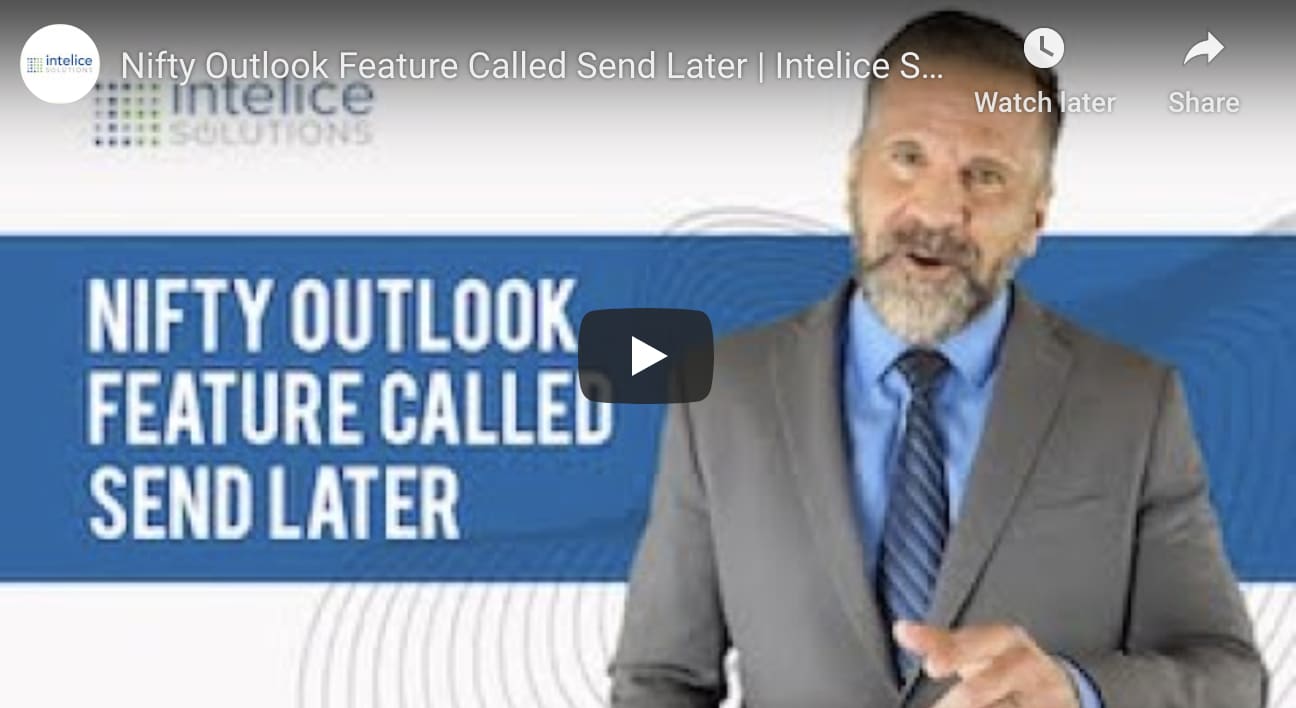 Common Email Pitfalls Outlook 'Send Later' Can Resolve
Common Email Pitfalls Outlook 'Send Later' Can Resolve
Technology delivered professionals with unprecedented communication abilities. But too many emails can negatively impact workday productivity and, frankly, make industry leaders miserable. It may be hard to imagine that electronic communication from anywhere, anytime, could pose a problem. But runaway use of email has become a cure worse than the disease.
The good news is that Big Tech tirelessly pursues solutions to everyday problems. That's largely why Microsoft developed the "Send Later" option that provides busy decision-makers and their employees with increased time management tools and improved professionalism. If the never-ending swell of your inbox causes you anxiety, these are ways Outlook Send Later could rescue you.
Too Many Emails Overwhelm Delicate Live-Work Balance
A somewhat amusing Forbes article called 5 Ways Email Makes Your Employees Miserable points out that electronic communication has become a pervasive lifestyle-damaging issue.
"Most employees are essentially email slaves. Now that employees can check and respond to email on their mobile devices, they are forever connected to the email overlords," Jacob Morgan reportedly states. "Not only have companies created a work culture where employees are expected to respond to emails right away, but many of them are expected to do so on the weekends too."
Making his case that real-time communication has shifted from a convenience to an onerous expectation, he points to the results of a Good Technology study on email.
38 percent of employees check email at the dinner table
50 percent check email in bed
69 percent stay in bed until they have finished email
The essential question email-junkies may be asking is how Send Later can wean you off the addiction. Well, the Outlook option allows you to set outgoing responses, so they leave in bulk. By setting a designated time for your responses to "Send Later," others receive them all at once. Given so many are wedded to their devices, you will be able to anticipate bulk responses. This strategy typically reduces the amount of email you receive and herds it into time blocks.
Excessive Emailing Forces You To Play Catch-Up
LinkedIn executive chairman Jeff Weiner reportedly penned an examination on the pitfalls of excessive emailing called 7 Ways To Manage Email So It Doesn't Manage You. His basic premise surrounds the fact that email chains can take on a life of their own and, basically, control your life.
"Turns out, it wasn't just their emails that were generating all of that inbox activity — it was my responses to their emails, the responses of the people who were added to those threads, the responses of the people those people subsequently copied, and so on," Weiner reportedly states. "After recognizing this dynamic, I decided to conduct an experiment where I wouldn't write an email unless absolutely necessary. End result: Materially fewer emails and a far more navigable inbox."
While Weiner employed a minimalist email-reduction strategy, Send Later presents a productive caveat. Because industry leaders can schedule an email to send at one or more specific times, you gain a certain professional distance. For example, many emails are quick responses to emerging details and facts. This process of back-and-forth messages to get to the heart of a business matter typically leaves decision-makers revising or updating previous emails in the chain.
By leveraging Send Later, you can trail back to one definitive communication driven by the salient facts. As the saying goes, "sometimes less is actually more."