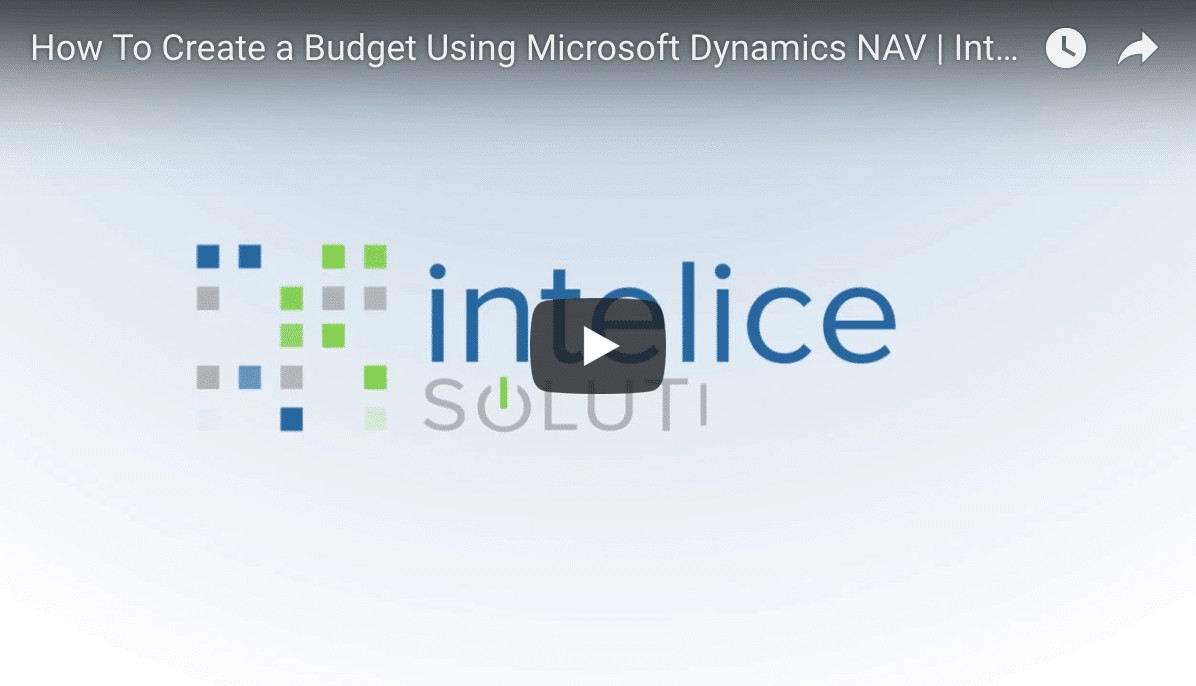 Microsoft Office 365: Planner, Yammer & Flow
Planner, Yammer & Flow: Three Hidden Gems Found Inside Microsoft Office 365.
Intelice Solutions is one of the country's top Microsoft Partners, especially when it comes to Microsoft Office 365.  Brian Loughlin, our resident Microsoft Office 365 expert goes deep into three wonderful new applications found inside Microsoft Office 365.  What are they?  Planner, Yammer, and Flow.
Before you watch the video below…make sure you never miss out on our future training, Office 365 and Office 2016 tips and tricks…or anything else that Intelice wants to share with business professionals right here in DC, Virginia and Maryland…but also across the country.  Sign up using the form to the right for our Microsoft Office 365 and Microsoft Office 2016 tips and tricks.
Today, you and your colleagues likely use different computing devices and applications while working from various locations.  When doing so, you must stay productive, connected, and collaborate. Microsoft makes sure you do, with Office 365 products that provide:
The compliance features you need all in one place.
Access to 24/7 real-time support for critical issues.
Secure data that's always in your control.
Seamless document review, creation, and collaboration.
Multi-location meeting access and hosting via HD Video.
A secure platform that allows private IMs (Instant Messages) with your approved customers and vendors.
On-the-go access to files, emails and conferencing.
Consistent, familiar and synced experiences across your phone, tablets, and desktops.
Documents that can be created and edited in real time with colleagues.
1TB of Online Storage.
You probably know about Microsoft's Core, Downloadable Applications Like:
Word, with comfortable reading and writing on every device.
Excel to organize data and share insights.
PowerPoint to make points with clarity using your style.
Outlook to stay productive and connected.
Publisher, so you can create something that helps you stand out.
One Note for taking notes and pulling them up from anywhere, even if you're offline on any device or platform.
OneDrive for Business to sync files across all your devices. You'll have access to all your files in one secure, reliable place, with 1TB of cloud storage per user so you can work on from any location via the web.
Skype for Business for instant messaging (IM), audio and video calls, online meetings, availability (presence) information, and sharing capabilities all from one, easy-to-use program.
Plus—You may already take advantage of Office 365's Traditional Online Applications that you access the Internet such as Mail, Work, PowerPoint, Excel and One Note.
But Do You Know About Planner, Yammer, and Flow?
Let's open the hood on what can be found inside Planner, Yammer and Flow.
Planner
Planner provides ease of coordination and collaboration for all your projects. It helps you take the chaos out of teamwork, so you get more done.
It's a great management tool where you can designate responsibilities, create plans, tasks, steps, timelines, share files, organize and chat about what you're working on.
Planner is set up in an accessible dashboard format, so you always have an overview of your project and what's happening. Just drag and drop what you want to where you want for fluid interaction with your group members.
You start by creating a "Plan" and "Buckets" (for tasks, documents, due dates and more). Then you add "Members" and assign them to "Groups" (which you can integrate with all the other applications in your Office 365 program for enhanced coordination and collaboration).  Plus, when your people are assigned tasks, or added to groups, they automatically get an email telling them so. Everyone is kept up-to-date in real time.
Yammer
Yammer is a communication tool to share information on a topic quickly, have active discussions around it, and agree on next steps. If you like social networking, you'll love Yammer.
There's a free version, but Office 365 provides you a subscription to Yammer with additional features.  It's set up much like Facebook and LinkedIn so you can communicate easily with groups and individuals, and organized by topic area.
Your groups/members from Planner can be seamlessly integrated with Yammer. You can send private or group messages, communicate in chats and add others to conversations as needed.
Search topics, people, conversations, groups, and more.  Create surveys or polls and ask your colleagues questions to get their viewpoint on issues you're working on quickly. There's so much you can do.
Yammer is a great tool and works on your mobile devices as well. You'll soon find that you can't live without it. 
Flow
With so many applications, systems and services in IT today, it can be difficult for your office to stay organized. Flow allows you to automate workflows across applications and services. You can develop automated workflows and parallel processes, spreadsheets, databases, and much more.
Rather than hiring an IT person to come in to automate and integrate your workflows, Flow does this for you.  Plus, you can automate workflows across various platforms. With Flow, you can:
Get notifications as changes are made;
Synchronize files across different systems;
Collect data for easy access from one place; and
Automate approvals for all these processes.
For example: Say you want to collect information about when someone talks about your company on Twitter.  You can track tweets, organize them, follow people, put this info in a spreadsheet, notify your marketing department, add them to a CRM tool, and more.
Plus, you can do this with other social applications like Facebook, LinkedIn, and Instagram.  Simply "click-to-code" to integrate the systems you're already using—even custom APIs. Believe it or not, this can all be done quickly and easily. Flow's capabilities are endless.
Don't miss out. Take advantage of the powerful capabilities Planner, Yammer and Flow have to offer.  For more details about these great platforms, and other solutions in Office 365, contact the experts at Intelice Solutions. We're always happy to help.