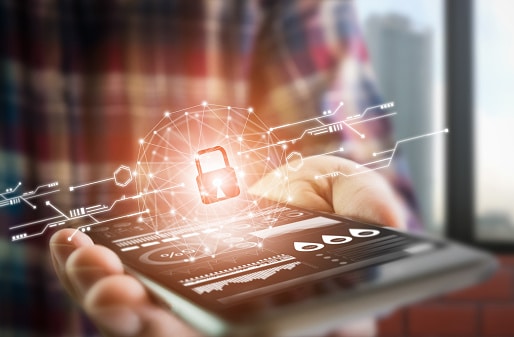 How To Be More Secure By Using A Managed Service Provider
There is a new trick to combat cybersecurity weaknesses, and it's becoming impossible for cybercriminals to penetrate! How can you build a more secure environment?
Cybersecurity is big business. How big? The cybersecurity industry is valued near an estimated 0 billion and is only expected to rise.
Why? Because, unless you're a charity, you're not in business to give everything away to the first person who tries to take it from you. You didn't work to achieve your success, only to one day have the success from your vision or idea taken away. You poured time, resources, and money into your dream to make it a reality, and to have nothing to show for it at the end of the day isn't anyone's dream.
More hours are spent using the Internet now, exponentially, compared to the previous generation, and much of that time is dedicated to professional use. With the explosive adaptation of cloud-based services, like Microsoft Office 365 and Google's G Suite, the Internet is a fundamental operational element. Whether your business stores all your proprietary data in the cloud or you just access in-house servers through your network, the Internet is an office staple – including home offices!
If your team collaborates using Microsoft Teams in Office 365, you already store and share files using the Internet, and communicate in the same channels. Other cloud-based apps commonly used by businesses include:
Customer Relationship Management (CRM) programs like Salesforce
Project management platforms like Basecamp and JIRA
Web-based file storage solutions like Microsoft's SharePoint and OneDrive
Amazon Web Services apps
Microsoft Azure apps
And many more
With the use of the Internet comes the need to secure Internet connections. A secure Internet connection offers users safe access to email, cloud-based apps, and their network. Network security is a critical component for today's businesses. Investing in your future shouldn't leave your business open for someone to come along and take it all away. Wouldn't it be great if there was a new way to prevent Internet bad guys from accessing your network and stealing your data?
There is!!
The number of companies partnering with managed service providers (MSPs) has skyrocketed and is growing every day due to their ability to increase your productivity while reducing your costs. By focusing their business model on a specific set of services, managed service providers are able to offer customers significant savings. Savings are realized in various ways:
The reduction or elimination of internal full-time staff resources needed to dedicate to technology, replaced by a low monthly fee
Companies can take advantage of economies of scale for hardware purchases, given MSPs can acquire larger quantities of goods at reduced costs.
Discounted services in concentrated areas, like cloud storage or network security
Companies that find challenges in adequately supplying resources and take advantage of partnerships with managed service providers tout the benefits of advanced cybersecurity and managed detection and response (MDR) services.
What are managed detection and response services? Managed service providers that offer a range of cybersecurity services dedicated to technology that focuses on round-the-clock monitoring for threats with resources ready to engage if an attack is detected to protect customers from an incident.
MDR services are a specific skillset offered by MSPs that focus on cybersecurity, and often involve nonstop network surveillance to alert customers of intrusions. These cybersecurity teams also take control of network security resources as required to ensure the utmost in protection. With the information involved, the threat of a data breach is too great to take lightly and the promise of full-time policing is enticing.
MSPs like Intelice Solutions offer end-to-end security for your business' entire IT infrastructure. A comprehensive protection package that guarantees 24/7 monitoring and threat detection services from Intelice Solutions covers all your security needs, like:
Risk Assessments

A full-scale evaluation of the security of your IT infrastructure to see where you may have vulnerabilities to enact stronger safeguards

Email Monitoring

Anti-Spam, Anti-Virus, and Anti-Phishing email filtering

Password policy management

Do you have formal password protocols? The latest best practices support complex and unique passwords, changed regularly

Security Awareness Training

Cybercriminals are becoming increasingly sophisticated and end-users need ongoing training for awareness and cybersecurity protocols – everybody is working toward the same goal!

Automated Updates

Intelice can handle security patches and updates for you during off-peak hours to make sure your devices and software are up-to-date and protected.

Mobile Device Security

Apple's iOS mobile operating system is now the most target mobile device for cyberattacks given the popularity of iPhones and iPads in the professional market

Network Security

Firewall and perimeter protection, encryption services, and two-factor user authentication are just a few of the offerings that fall under

Data Back-up Services

Whether it's routine daily data back-ups or for disaster recovery and continuity of business, Intelice makes sure your data is protected and is available and accessible when you need it to get the job done.
The benefits of working with a Managed Detection and Response provider are numerous, but the advantage with the greatest impact with an MSP like Intelice is that our team of experts is actively updating their training on a regular basis to offer the latest in cybersecurity intelligence and expertise, staying ahead of the trends and remaining committed to protecting you and your business.
Intelice doesn't take changes where our customers' security is concerned – and neither should you. From redundant data back-ups to intuitive recovery processes, you can rest assured that your information and network are in safe hands with Intelice. From business intelligence and infrastructure consulting to connectivity and compliance, your business is our priority and your success is our success.
So, does the notion of not having to worry about cybersecurity sound good to you? Then partner with the best bodyguard for your digital data and work with a managed service provider like Intelice.
Check out Intelice today for the latest technology information and news.[/fusion_text]