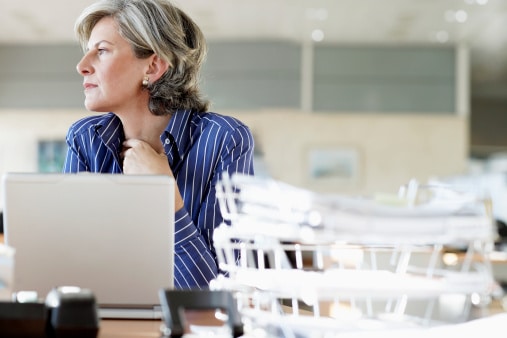 Serenic Navigator is a comprehensive software solution with features and functionalities to enhance complex and unique workflow processes. It's well suited for non-profits, public sector organizations, and non-government entities. It's designed to facilitate the management of grants, payroll, and HR operations. 
Built on Microsoft Dynamics NAV, Serenic Navigator offers a customizable chart of accounts for 110 alphanumeric characters and up to 10 primary dimensions. You can also set up an unlimited number of additional dimensions to develop sub-ledger reports.
As an embedded Microsoft Dynamics NAV solution, it allows for easy integration with Microsoft Office applications such as Excel and Word, as well as Microsoft Office 365 and One Note. It handles a number of transaction types including estimates, payment processing, recurring journal entries, obligations, sales and use tax, regular, automatic and electronic bill payments. You can also track funds, account types, and classes.
When you set up Role Centers, each of your users will only have permission to the features and functionalities they need for their particular role. Each role center can be defined to a number of user levels. For example, an accounting manager would have access to different functions than a clerk.
Serenic Solutions Include:
AwardVision (Grant Management)
BudgetVision
Deposits and Loans
PayrollVision (Payroll and HR)
Analytics
Grant Management
Serenic Awardvision offers excellent grant-management capabilities. It provides the ability to track multiple revisions of a proposal, enter a final grant total and develop multiple budgets around the grant amount. It can handle all grant-related activities such as program implementation and expense tracking. You can easily create separate budgets across fiscal years for multi-year grants.
Serenic Navigator has an Advanced Allocations function so you can manage line allocations based on percentages, fixed amounts, or any combination of the two. You can view all of your allocation entries prior to posting, including direct and indirect allocations. It also provides an automatic fund balancing capability, so all of your accounts will be balanced at all times.
Budgeting
Serenic BudgetVision has a comprehensive budget management capability, and the ability to create and manage multiple budgets from a single fiscal year to multiple fiscal years. You can develop original budgets or use an existing one to create a new version. You can also design budgets for a specific grant or project.
It utilizes a Decentralized Budgeting Process, so you can easily create flexible budgets for your specific fund or project. You can even create multiple versions of a single budget and build in a "what-if" scenario to view the impact on a budget prior to posting.
Deposits and Loans
Keeping all deposit and loan records up to date can be time-consuming. Serenic Deposits and Loans allows you to capture an entire client deposit and loan picture while integrating with your financial management suite. It will automatically update all your records including your general ledger.
PayrollVision
This flexible solution fully integrates within Serenic Navigator and provides an in-depth data analysis of payroll operations. Serenic Navigator's database can be used to process payroll for large numbers of employees. It also includes human resources capabilities, so you can efficiently manage employee-related functions.
Analytics
Serenic Analytics has easy-to-implement processes for presenting general ledger data and pre-defined dashboards, charts, graphs, and worksheets. Use these dashboards to view your data with multi-dimensional worksheets and dynamic charts that can provide the critical financial details you need.
You create reports by highlighting a range in a worksheet or clicking on a section of a chart. Serenic Analytics can be configured with a Serenic Consultant to integrate with ERP modules and 3rd party databases, so you have all the information you need in a single view.
Reporting
Serenic Navigator offers exceptional reporting capabilities with a variety of options. It offers extensive "out-of-the-box" reports and nonprofit-specific reports such as a Statement of Financial Position, Statement of Cash Flows, Statement of Activities, and Statement of Functional Expenses. FASB 117 and IRS 990 reports are also included.
All reports provide drill-down capabilities, so you can easily customize standard reports for your unique needs. The Reporting and Business Intelligence option provides integration capabilities with Jet Reports so you can create enhanced business intelligence reporting.
It offers Ad-Hoc reporting capabilities so you can create custom Excel reports. Any report you develop can be exported as an HTML or PDF file to Microsoft Excel, Word, and PowerPoint. And you can email them to others right from the reporting interface screen. You can even integrate them with other business applications such as CRM and ERP programs for real-time information syncing.
Enhanced Functionality
Serenic Navigator has multi-language and multi-currency support for organizations with global offices. It provides capabilities for GL, AP, AR, and Cash Management. Advanced Allocations, BudgetVision Basic, and Core Financials include modules for GL, AP, AR, Fixed Assets, Multi-Currency, Multi-Language, Purchase Order, Purchase Requisitions, and Workflow with Approvals.
You can seamlessly integrate them with the core Navigator Financials. You can also access a variety of tools from the Serenic Navigator website, including fact sheets, screenshots, case studies, whitepapers, and videos.
Intelice Solutions can help you set up your Serenic Navigator and show you how your organization can benefit from its many capabilities. Contact us to learn more.