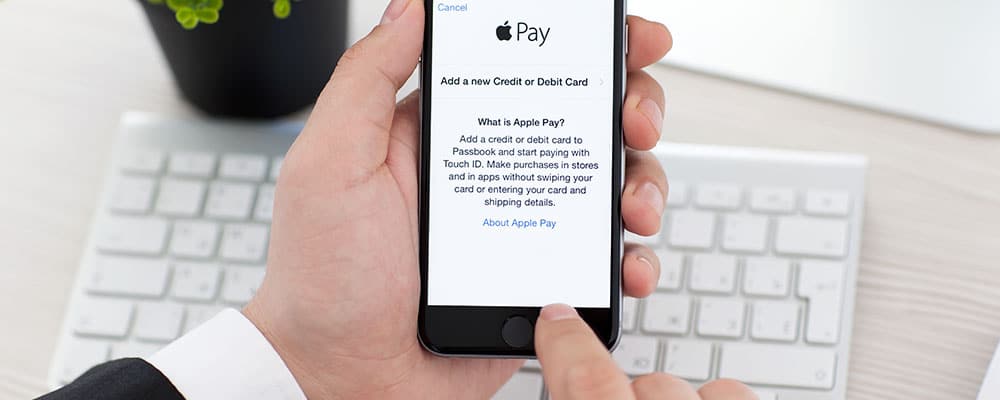 The "I-forgot-my-wallet excuse" will no longer work for you.
It seems the ability to pay with our phone has become the latest rage.  But, is it here to stay?  Many are stating that this is the payment method of the future by calling coins obsolete, cash nonexistent and magnetic strips a thing of the past.  There are plenty of options available to the public at this point; however, it's when and where and how it's available is when it can get a little tricky.  Some phone payment applications are boldly stating that it's time to start leaving your wallet at home; this might not be the smartest decision so early in the game.  In a few years, though, this might be an extremely viable decision.
All the options available sort of work the same way.  Some may be a bit "cooler" than the other but, nonetheless, encompass an overall theme with ease of use, security and access.
ApplePay:
This is one of the most talked about payment methods out there at the moment.  The technology of ApplePay is probably unsurpassed for the time being (which is both good and bad).  Your phone will automatically link to a card reader, a fingerprint identifier will pop up and a simple beep will notify you of payment success.  A Secure Element chip grants you with a unique Device Account Number which ultimately allows you to never have to share your actual account numbers with any merchant.  Still, the downside to ApplePay is simply too big to sidestep.  It's obviously only available to Apple users (and restricted even more so to a few products within Apple) and the amount of participating retailers is rather limited, as well.
LoopPay:
LoopPay has quite a bit more followers as far as participating merchants go.  It can also be used in conjunction with many different types of phones among a variety of carriers.  LoopPay is a bit more 'physical,' as well.  You'll need one of the three options available from LoopPay to utilize it—a CardCase, a Fob (or, keychain), or a ChargeCase (a CardCase with a little extra battery to go with it).  It comes with all the basic technology as ApplePay (without the cool fingerprint add-on) except this one does require an application to be opened at the point of sale.  LoopPay, however, doesn't require a retailer to use any special operating equipment.
SoftCard:
SoftCard is unique in that it requires no physical hardware and no identifying brand name.  You can store all of your loyalty and rewards cards within the application.  Like LoopPay, SoftCard uses simple technology that gives you the ability to pay at a variety of locations already using NFC technology.  After linking your accounts with the application, the only work you'll have to do is open the application at a participating retailer.
So, it's up to you whether you decide to dive into a wallet-less world full of fingerprint authenticators and unique identifiers.  Just know that if you choose not to, a few years from now you may be as annoying as that person still writing a check at the grocery store.