Three all-important things you should do immediately after your Gmail account has been hacked.
It's scary to discover your Gmail account has been hacked, especially if the report contains valuable information regarding finances, clients, business partners or family members. Panic may set in as you wonder what the hackers will do with your compromised information. If you're in this unfortunate position, read on to discover how to limit the damage and prevent it from happening again.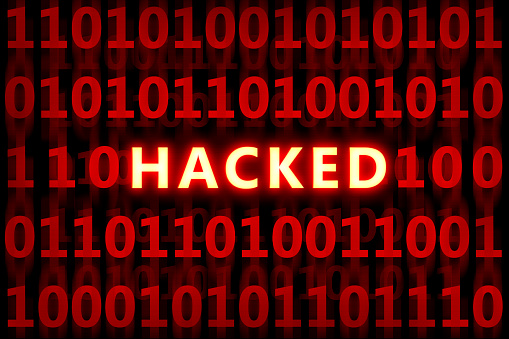 Change Your Gmail Password
Change your Gmail password as soon as you suspect you may have been hacked. If you don't, a hacker can not only access your Gmail information but also change your secondary email address, and password reset information. Once this information has been modified, it's next to impossible to get back into your account.
If by any chance you use your Gmail password for other websites, changing the password on these sites as well. Don't use the same new password you use for your Google site. Change your Gmail password twice a month to thwart future hacking attempts.
Tell Everyone
Don't be embarrassed; hackers are becoming increasingly sophisticated, and even many tech-savvy people have been hacked at least once. Telling everyone you know that you have been hacked will let employees, family members, and business partners know they should not trust emails coming from your account. This stops hackers from using your account to trick people into sending them money and/or valuable information. Notifying people you have also been hacked helps them take steps to safeguard their personal information that may have been accessed by the hacker.
Scan Your Computer
If you're not sure how a hacker accessed your Gmail account, you should consider the very real possibility that malware was somehow installed on your computer. Use Microsoft Security Essentials, McAfee's Antivirus program or Norton Antivirus to scan your machine and eliminate malware. Keep a trustworthy, up to date anti-virus program running on your computer at all times to prevent future malware installations.
Prevent it From Happening Again
There are many simple yet effective ways to drastically reduce the odds of being hacked again. Here are some key pointers to bear in mind:
Always look for the green lock icon. Never provide a password or personal information to any site that does not have this all-important symbol, even if the location looks familiar, official or trustworthy.
Turn on Two-Step Verification. Google makes this simple and easy to do. Two-Step Verification makes it difficult for a hacker to steal your personal information.
Think twice before downloading any Gmail attachment you were not expecting to receive. When in doubt, pick up the phone and call the account owner to confirm that it is safe. This same point applies if you get an email from someone you know and this person unexpectedly asks you to send him or her valuable personal or financial information.
You may also want to consider getting professional help to prevent future hacks. Get in touch with Intelice Solutions in Washington at (301) 664-6800 or at Info@Intelice.com for more information on securing your system and keeping it secure at all times.