Amazon AWS Vs Microsoft Azure: Which Cloud-Based Infrastructure Reigns Supreme?
Choosing a cloud infrastructure can be complex, even for seasoned IT professionals with vast knowledge of the benefits. There are plenty of perks associated with cloud-based infrastructure, and as the popularity of these services grows, so does the need to understand the similarities and difference between two of the industry's heaviest hitters: Amazon Web Services (AWS) and Microsoft Azure.
Both tech giants in their own right, these two cloud-based offerings are two of the most trusted in the game, but which is best for your organization will depend on several factors, which we'll discuss below.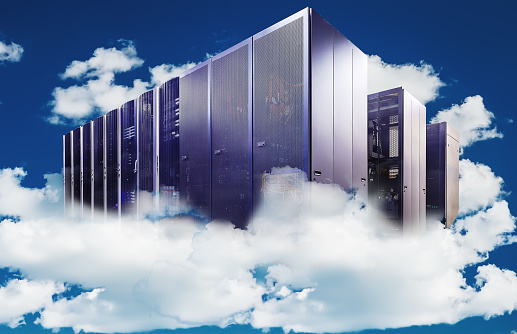 But First, What Is Cloud-Based Infrastructure?
Cloud infrastructure is among the basic products offered through the Infrastructure-as-a-Service (IaaS) model. It is intricate and carries a variety of components, including virtual servers, virtual PCs, virtual memory, virtual network switches, and virtual storage clusters.
With cloud infrastructure, users are able to create their own unique IT infrastructure, which comes with processing, storage, and networking fabric resources that are easily configured to a company's preferences.
What Are The Benefits of Cloud-Based Infrastructure?
There are many benefits of cloud structure versus traditional physical infrastructure. For one, it does away with the frequent procurement, maintenance, and capacity planning that comes with the use of physical servers and storage. In addition to a low barrier to entry, cloud infrastructure also boasts low capital requirements and a low total cost of ownership. Typically, cloud infrastructure offers more flexibility in design with its easy set-up and ability to be replaced or deleted, and it is also highly scalable.
What Are The Primary Differences Between Amazon Web Services (AWS) and Microsoft Azure?
Amazon Web Services made its grand debut more than ten years ago, and it's gotten progressively better since then. Operating since 2010, Microsoft Azure comes with its own long list of benefits, and while these two both share some similarities in their capabilities, there's a world of difference between them.
AWS is known for stability, reliability, and an array of solid offerings. It groups IaaS offerings into four categories, which include:
Compute
Storage and Content Delivery
Database
Networking
With AWS, you can monitor your resource usage with innovative management tools like Amazon CloudWatch, and track API usage and user activity with AWS Cloudtrail. Other tools, like AWS Config, can be used for monitoring resource inventory and other changes.
Azure, on the other hand, is divided into categories such as Compute, Data Management, Performance, and Networking. It secures these services utilizing tools such as:
Azure Active Directory
Multi-Factor Authentication
Active Directory Federation Services
Others
Azure also boasts service and integrations to help monitor and alert businesses about their performance metrics and logs.
While cloud infrastructure can be of great benefit to a wide variety of organizations across a number of industries, it's a solid option for government agencies as well. In fact, both Microsoft Azure and AWS have dedicated areas for Government on their clouds, which ensures that their strict needs for compliance are maintained at all times. Both services are said to be compliant with ITAR, HIPAA, DISA, FIPS, CJIS, and other organization standards.
What Is A Hybrid Cloud?
Making the transition from physical servers to the cloud can be an arduous process for businesses. There are many reasons why organizations may choose to forgo cloud infrastructure in lieu of their own data centers for some aspects of the business. With this, Microsoft has created support for unique hybrid cloud configurations.
Hybrid clouds allow businesses to run cloud applications and deploy cloud-model applications and infrastructure, all with the comfort of your own on-premises resources. This seamless transition between the two is allowing a growing number of businesses to explore the benefits of cloud infrastructure without totally abandoning what is tried and true.
Which Service Is More Affordable?
Although there are many factors that make cloud infrastructure more affordable than its predecessor, the savings aren't always cut and dry. Many of the costs associated with cloud infrastructure are due to user behavior in addition to workloads. While trying to predict the costs can seem futile, both Azure and Amazon have cost calculators to make the process an easier one.
Will I Need Licensing For Cloud Infrastructure?
When it comes to cloud-based infrastructure, many users are drawn to the simplicity of licensing. With the cloud, users are automatically charged for licenses based on usage. If you happen to work for a big company, chances are you already own a number of expensive licenses. Luckily, not all hope is lost. Moving to the cloud won't result in wasted investments, as Windows offers license mobility for application servers that qualify.
Cloud infrastructure is saving many businesses time, trouble, and money. If you think your organization is ready to make the transition to the cloud, you'd do well to do your research to determine which of these two possess the tools you need to make the most of a new and improved infrastructure.