If you aren't storing your business data in the cloud, you're risking physical damage that may not be recoverable. Learn how to quickly overcome these vulnerabilities in the Cloud.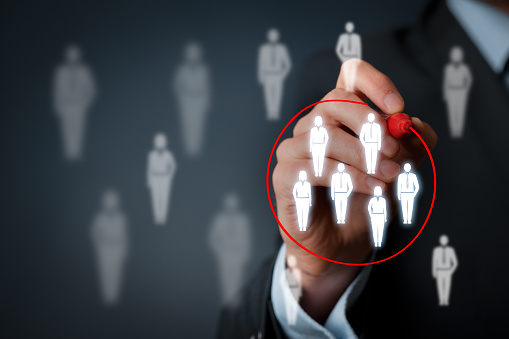 There was a time when backing up business data included checking the date stamp on a physical tape drive, making a copy, laboriously labeling it, and storing it in a drawer. Well, things have definitely changed for business data storage solutions – And for the better!
Today's backup options still include on-premise storage but have expanded to provide cloud-based options as well as hybrid alternatives. They support the need for immediate and full backups with lighter connectivity requirements.
Here are some answers to questions we often receive. They should help you decide which storage option is right for your business.
Why Are There Risks with Traditional Backups?
There's a strong likelihood that your current backup solution has been working well for years—So, you may ask, "Why switch?" Until now, you've probably been fortunate enough to avoid a physical or cyberattack—But continuing to use less-secure options like jump drives or tape backups simply isn't sustainable for the long term.
Perfect examples are the recent hurricanes and wildfires ravaging through the country. If your office was in one of those areas, and you relied purely on physical media storage, you would have lost all your data.
The same goes for theft—Hacking of your systems, or someone breaking into your office and physically stealing your backups means your data is gone forever. While this is less likely, a disgruntled employee could do a great deal of damage by doing this.
While automated backup options such as Apple's Time Machine or other scheduled backups are better, these alternatives are quickly showing their age. They are still vulnerable to physical attacks, and susceptible to cyber attacks as well. The configuration could be either external hard drives attached to each computer and server or an advanced local network setup that stores all backups in a central location.
How About DIY Data Storage?
Proponents can counter the argument that hard drive backups aren't susceptible to fire, flood, and theft if you take them offsite to a secure location (such as a storage facility, your home or other business location). While this may mitigate some risk, it certainly doesn't provide the same level of security as a managed security and backup solution. The sheer amount of physical data storage required could get expensive—And restore from a backup can be incredibly challenging, especially if you need data quickly.
What is Cloud-Based Document Storage?
There are different types of cloud-based storage: general document storage and dedicated cloud storage. General document storage includes options such as Dropbox, Box, Microsoft's OneDrive, Google Drive and more. These services are excellent for providing collaboration capabilities and the ability to retrieve documents regardless of your physical location. However, when you're dealing with vast quantities of data far beyond standard document and individual file storage, a more robust option is required. For instance, these general cloud storage alternatives work well even for large files such as photos and videos, but they're not ideal for highly secure data such as personal information or anything covered by HIPAA regulations.
Are Managed Cloud Services Appropriate for My Business?
This is one of the most professional and reliable options available to businesses of any size. Managed cloud services provide you with peace of mind — Why? Because security professionals will continuously monitor your data for incursions and inconsistencies. This, plus the convenience of quick file restoration and secure physical storage, makes it a good choice. Dedicated cloud storage often includes a facility that's staffed 24/7/365, and boasts the latest in state-of-the-art security systems—much more security than any business could afford.
My Business is Seasonal. What's the Best Choice for Me?
When you outsource your data storage, you can quickly and easily scale up or down based on your needs. Instead of having to purchase, install and harden a new server to grow your storage capacity, cloud systems scale automatically, or with only a phone call from you. The same is true when usage drops as well and is easily handled by your storage provider. Since you only pay for the storage that you need, many businesses find that this is a cost-effective option that has all the benefits and few, if any, negatives.
What's Active Monitoring?
If someone hacked into your network or released malware into your systems, how long would it take you to notice? Chances are you wouldn't see it right away, which is another reason to work with a trusted managed cloud services provider who will actively monitor your network. Active monitoring of your account means proactive patching of any security vulnerabilities, plus quick action once the danger is identified.
Want to learn more about which backup and data-storage solutions are right for your business in Washington? Contact Intelice Solutions at (301) 664-6800 or Info@Intelice.com to speak with one of our IT security professionals. We'll listen to, and understand your needs before suggesting any solutions.