How to Use the Office 365 App Launcher to Work Smarter and More Productively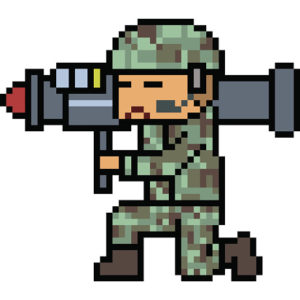 Few people will argue that Office 365 offers many features that can help them work more productively. For instance, the cloud-based software and storage will let you work from just about anywhere, use multiple devices, and also collaborate with ease. Typically, Microsoft productivity products have a good reputation for functioning well and offering the features that most people need to do their jobs.
In fact, the main complaint about Office subscriptions is that they come with so many different features that it's often difficult to find the right tool or document to start working. For example, in the past, lots of us have run into a few snags with these apps:
Opening up the apps: When you want to open up Word, Excel, or other apps do you find yourself searching for existing documents that you can open just to get the app to open? Yes, we certainly used to do the same! Sometimes, it seemed quicker to just find a Word document than to hunt around for the Word App icon on the computer or other devices.
Knowing which apps are included: The other issue with bundles of apps like the ones that we buy with Office 365 is that they're first purchased for a few driver apps, like Word and Excel. Like us, you might not even be aware of every piece of software that you have purchased access to. Plenty of users waste time and money to find free or paid applications for certain tasks, and only later, they realize they already had paid for access to a Microsoft product that would have worked very well.
How the Office 365 App Launcher Will Help You Work Smarter
If you've ever found that the setup for Office products has hampered your productivity, you should take a few moments to learn more about how the Office 365 App Launcher can help you work smarter and get even more value out of your software products.
Since Office relies so much upon providing online and cloud-based services, you might consider the recent suggestions from the official Office 365 blog to use your products directly from the new app launcher within your browser.
Find Your Customized App Launcher at Office.com
To get started, simply log into Office.com directly. After you have logged in, you will find that the Office 365 App Launcher has already been personalized for you. For example:
You will see icons for your own set of most-used apps at the top. You can get started without having to look around for them.
On the lower area of the screen, you will see a list of recent documents. You can simply click these to continue working with them right away.
You won't have to hunt around in different directories or app menus for the apps that you regularly use. Instead, you can just get started by clicking the app icons or one of the recent documents on the list. This feature should help you save time and frustration when you just want to resume work fast.
Explore Your Apps
The features described above will help you get started with common or recent tasks very quickly. However, because those features have been tailored to your typical usage patterns, they won't help you explore features of Office 365 that you have never or infrequently used. In order to make sure you make the most of your products, the app launcher also includes a feature that helps you learn more about all of the products that you already have access too.
To start learning about different apps, find the link below the list of app icons that invites you to: Explore all of your apps. This exploration function can help you get the most out of your software:
You don't need to know the name of a particular app that you may want to use for collaboration, image editing, and so on. Instead, you should just have a task that you would like to perform in mind.
This feature will base its first app suggestions upon your subscription and typical usage patterns. For example, you may see some suggestions that are based upon other apps that you use.
Of course, you may want to perform some task that isn't closely related to your typical work. In that case, you can improve the suggestions by using search terms in the search bar towards the top of the screen.
You can also use this exploration feature to do more than simply comb through all of your apps. For instance, you may have collaborated with a particular person on a document that you need to find so you can search for that person's name to find the documents you worked together on.
Let the Smart Features of the App Launcher Help You Work Smarter
The new Office 365 Office App Launcher offers a great solution for people who want to make the most of their subscription. Its smart search and listing features can almost serve you as an office assistant that will rapidly help you find the documents and software that you need.
If you have any questions, you can rely on us here at Intelice Solutions in Washington. Simply contact us by calling (301) 664-6800 or sending an email to Info@Intelice.com for more information.