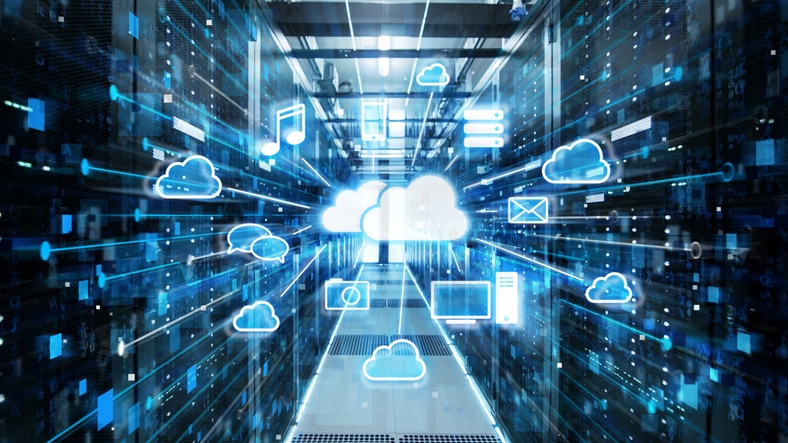 Azure 101: An Easy Introduction To Microsoft Azure
Microsoft Azure Solutions For Organizations Throughout Washington DC Metro
Local infrastructure and extensive onsite hardware are a thing of the past – it's time for you to go serverless. You and your team deserve a cloud platform that can be relied on to support the work you do every day – you deserve Microsoft Azure.
The cloud is everywhere. That's not a tagline or a marketing ploy – it's just a fact.
Especially over the past few years, cloud solutions have rapidly taken over both the private and professional worlds, offering end users the freedom to access their data when, where and how they want to – have you gotten on board yet?
You likely have a great reason to try out a cloud solution right now, but you just don't know it yet.
It's unavoidable – there comes a time when all trusted hardware becomes outdated, old or obsolete. When that happens, you have to ask yourself a question – should your company continue to go through periodic hardware refreshes?
Or trade it all in for something better?
Go Serverless With The Microsoft Azure Cloud

As everybody knows, the cloud offers a long list of benefits to businesses in a range of industries. Easy access to data, improved security, enhanced business continuity capability, etc. But one of the greatest benefits offered by the cloud is how it allows businesses to eliminate the need for onsite servers – along with all the costs that come with keeping them cool!
But of the many available cloud solutions, which should you choose?
Introducing Microsoft Azure
Azure is Microsoft's enterprise-grade cloud computing platform – you and your team can rely on this solution to help you can cut costs by hosting off-site and benefit from a totally scalable configuration that fits your needs.
Why move to Microsoft Azure?

Your hardware has reached its physical capacity limit in its existing on-premises datacenter.
Your datacenter does not have enough physical space to continue storing new data.
Your hardware is unable to supply the necessary power or cooling.
You're looking to eliminate or reduce the management of hardware.
What Does Microsoft Azure Offer?
Stop worrying about your servers – Microsoft handles them for you.
Stay focused on the parts of your business that really need your attention. You don't have to babysit your servers any longer – take the resources previously devoted to service maintenance and apply them where they can have the greatest effect. When it comes to Azure, "serverless" is really that – you can speed up your time to market thanks to decreased infrastructure and operating costs.
Realize the power of fully managed services.
Being free of onsite servers is just the beginning of the benefits offered by Azure. The serverless computing solutions offered by Azure equips you with the capability to take advantage of programming models that are offered nowhere else, helping to simplify event-driven computing. Managed services available om Azure involve data, messaging, and intelligence to create scalable, highly available applications. Give you team the tool set that they need to focus on identifying and developing solutions to real business problems.
Boost your productivity via Azure's end-to-end development experience.
Beyond the managed services, Azure has a range of further tools to help your team do what they do even better. This comprehensive set of development, deployment, and management tools includes local development and debugging via Visual Studio or the Azure CLI, continuous deployment with Azure DevOps tools, and live monitoring thanks to Application Insights.
Access and deploy your serverless solutions wherever you need to.
No matter what your need them, Azure offers easy access to the solutions you use. Whether you're on-premises, working in a hybrid environment like Azure Stack, on IoT Edge devices, or in other clouds, you can access functions as need be.
Bottom line?
With Azure, you benefit from speed, scalability and lower operating costs – plus the burden of management is basically alleviated. Moving to the cloud eliminates the data center completely; Intelice Solutions helps you to create a hybrid cloud deployment on-premise with Azure.
There are many factors you need to consider before and during your transition to a cloud solution like Microsoft Azure. Intelice Solutions will answer any questions you have right away to make sure you know exactly how the process will take place. We're eager to help you better understand the process of migration and ensure it works smoothly and effectively for your business.
We'll discuss the timeline and plan, so you know exactly what's going on. As your IT partner, we help you fully leverage the power of Microsoft Azure to improve you the way you get work done.
Like this article? Check out Is My Company At Risk If I Don't Have A Managed IT Services Company? What Should Be In Your 2019 Technology Strategic Plan, or What Is The Answer To Small Business Budgeting.