Now more than ever it is important to ensure that your business is safe and secure from cybercrime.
Recent surveys indicate that most people will not do business with a company that has been breached. It is imperative to the success of your business to have the necessary security and processes in place to prevent being the victim of a serious cybercrime.
In the technology-based world, we live in today; data breaches are almost a daily occurrence. Not only are they a fiasco from a PR viewpoint; the breach is often invasive, and the company typically fails to respond appropriately as a result of the loss of revenue. Worse yet, once trust is broken, the company will then see a decline in customers.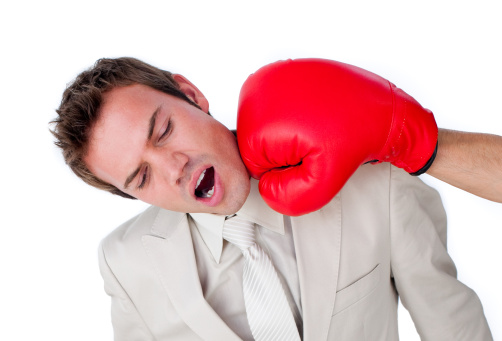 While most people understand, there is always a risk when performing any task online, consumers expect that the business they are doing business with will protect their confidential information and keep it safeguarded. In fact, in a recent Gemalto global survey, the consensus was that customers do put the responsibility of the protection of their personal data with the companies that acquire it. Here are some other interesting findings from Gemalto from the 9,000 consumers surveyed:
Interesting Consumer Survey Results About Company Breach
30% of consumers believe that companies will protect their personal data
58% of consumers are concerned about being a victim of a data breach
21% of consumers have been affected by a financial data breach
66% of consumers indicate they will not work with breached companies
The Importance of Customer Trust
If you have any doubt about the effect a data breach will have on Intelice Solutions, consider these survey results and realize the majority of people would not do business with a company that has been breached. Now more than ever it is important to ensure that your business is safe and secure from these cyber crimes.
Customers need to know that the protection of their personal information is imperative to a business and that they have taken every precaution to ensure the safety of the data. Also, it is important for a company to show consumers exactly what steps they are taking to protect them to earn their confidence and trust. Surprisingly, most companies don't even realize that they are at such risk. In fact, they depend on marginally useful or outdated systems and actually think their customers are protected. This could be a serious issue for your Washington business.
Do You Need a Breach Detection System to Protect Your Customers?
If you want to show customers that the protection of their private information is of utmost importance to your company, it is crucial to first educate them about the cyber security measures the company has taken. There are breach detection systems that offer protection for the valuable customer data. These security products make the company aware of potential threats promptly so they can take immediate action. Questions your business should ask include effectiveness, performance, system visibility, and time to detect threats.
Contact us at Info@Intelice.com or via phone at (301) 664-6800 to learn more about how to earn the trust of your customers by protecting their valuable data.