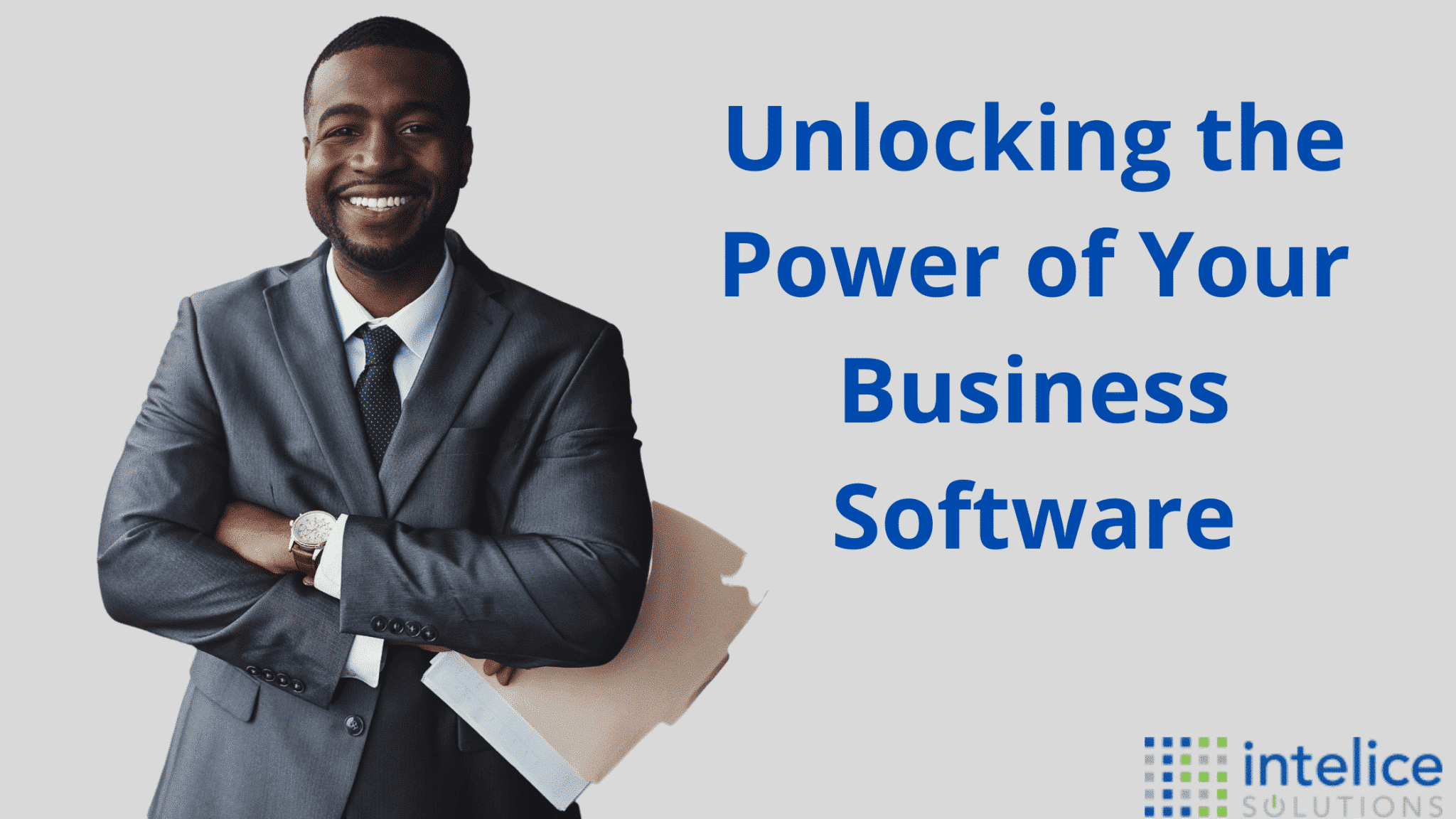 Unlocking the Power of Your Business Software
Unlocking the Power of Your Business Software
In 2020, companies are expected to spend $426 billion on enterprise software. One of the most important ways to make those dollars count is to maximize the use of it and to consistently investigate ways to improve, or even automate, as many business processes as possible.
The price of software is expensive, but the return on investment can be remarkable if you engage the right partner for the right advice. Results can include improved business outcomes, more productive productivity, useful insights from your data and happier workers.
Maximizing your software package will create a ripple effect — improving the work experience of your employees, bettering business outcomes and possibly even delighting your customers through the use of artificial intelligence.
As personnel grow more familiar and comfortable, they can expand their use of your primary application, streamlining additional facets of your business.
Effectively Manage Financial Affairs
Many businesses first implement software to manage the financial elements of the business. This is the case for a leader in a non-profit group who recently called leading IT firm Intelice for advice. The group is using Serenic software solely for grant award management and financial administration and reporting but felt there were other benefits that could serve their business.
Serenic offers many additional functions that the group hadn't adopted, including:
Budgeting and expense tracking — streamlined budget preparation and real-time budget monitoring
Payroll and human resources — automated, rule-based and self-service HR functions for the range of education employee classifications, from hiring to retiring
Analytics and Reporting — role-based Key Performance Indicators (KPI) tracking and ubiquitous data analysis tools to empower better decision making
Serenic is supported by Microsoft and its partners, including Washington DC-based Gold Partner Intelice Solutions. IT firms like Intelice engage their expertise with numerous clients in multiple industries to provide timely and practical advice and support for Serenic and other software solutions.
Engage in Digital Transformation
Expanding the use of the software will allow companies to move forward in their digital transformations, which is generally viewed as an accumulation of current tools and processes used to solve business problems, including satisfying customers.
Digital transformations of the future will include collaboration between departments working toward business-focused goals. Software applications will serve as the conduit for these changes.
Accounting departments can make budget decisions based on real data. Human resource personnel can predict trends, assess costs and play a vital role in overall business decision-making. C-suite leaders
Intelice Solutions consults with businesses to fully exploit their software investments, positioning them to meet business goals with optimized efficiencies. Read: do more with less.
Reducing administrative and manual tasks will also result in increased time for employees to focus on higher-level assignments. Read: concentrate on revenue generation.
Automating processes will boost productivity for employees and teams and will improve morale. Employees love finding hacks and workarounds that make their jobs easier. As an added bonus, fewer human errors will exist as fewer manual data inputs will be required.
Finally, maximizing the use of the software will reduce operating costs. Employees may be able to cross-train, work on long-term objectives and more easily back up colleagues when they're out.
Seek the Right Advice
Intelice believes in technology services and IT support that is intelligent, innovative, comprehensive and easy, allowing clients to achieve the highest standards of success.
From custom projects to managed IT services for security and operations, the experts at Intelice are able to confidently provide support for organizations of all sizes. Contact our specialists at 301-664-6800 for more information or schedule a complimentary initial consultation.
We can help you create a secure foundation that empowers your company and your employees to excel in even the most demanding business environments.