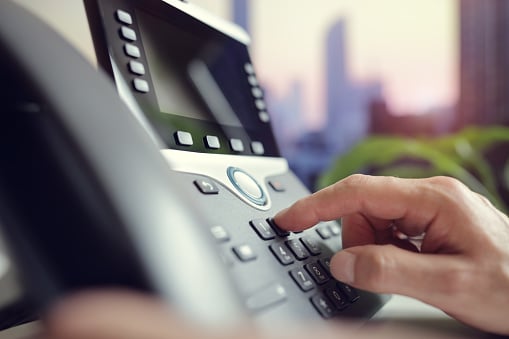 Changes To Our Phone System Coming Soon!
We are excited to announce an upgrade of our phone system to the "Microsoft Office 365 Phone System". We see this as an extremely important technology that will revolutionize phone systems, providing actual intelligent communications. This new phone system while based on Skype for Business will also provide calling and communications in the Microsoft Teams product, which will allow for a more content-rich experience.
This article will help prepare you for the upcoming changes and what to expect during the transition
We are in the process of moving our phone system to Office 365 Cloud PBX from CallTower. This will allow us to integrate even more capabilities and features within Office 365 into our phone system.
At this point, most of you should have received a desk phone unless you declined it. Please reach out if you still haven't received a phone.
On July 5th , we will be porting our phone numbers from CallTower to Office 365 Cloud PBX.
The most impactful change will be the experience that users will have when they call into the main service desk number.
The most impactful change for you has already happened when you received your new phone. Since we will continue to use the Skype for Business platform after the cutover, the much of the call experience and Skype integration should not change.
On the day of port, we will notify every one of the progress and when we are completely switched over to the new phone system. At that point we will ask you to do the following –
* (will they automatically be prompted to login to the phone) or
* ( request the reset phone and re- login manually)
At this point please take the opportunity to review the quick start guide and user manual for your model phone. Below are links to the phones currently deployed at Intelice.
42S Quick Start
42S User Manual
46S Quick Start
46S User Manual
CP960 Quick Start / User Manual
We also advise you to review these articles regarding Skype for Business and the Office 365 Phone system
https://docs.microsoft.com/en-us/skypeforbusiness/what-is-phone-system-in-office-365/here-s-what-you-get-with-phone-system
During our initial rollout of these phones, we have discovered various issues/bugs that we're currently tracking and working with the vendor to address. Examples:
Unable to Mute/Unmute using the button if a message is flashing.
Setting to ring both headset/device causes current call to lose audio on both ends while an incoming call is ringing. (Declining call restores audio)
Certain settings reverting to default after applying through Device Management
Please report any issue you may come across while using your phone to Support@intelice.com
If you have any questions regarding these changes, please reach out.