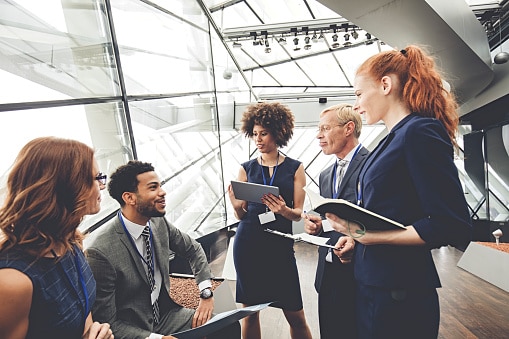 What IT Companies Provide Tech Services In Falls Church, VA?
Falls Church businesses rely on their technology to keep employees productive and customers satisfied. Keeping all the technologies, from wireless networks to desktops to software, optimized, secure and reliable is vital to a company's business outcomes.
When help is needed developing, managing and maintaining technology, many Falls Church companies look to managed IT services as a solution. With the right computer services, Falls Church businesses can stop worrying about keeping systems and users working and focus on more critical business needs.
What Are Managed IT Services?
Businesses seeking managed IT services look for a Falls Church IT company that can provide strategic and tactical advice on the systems, users, networks and newest technologies. Managed IT services include:
Hardware and software support
Wireless network design, maintenance and optimization
Server configuration and maintenance
Vendor management
Strategic technology counsel
Helpdesk support via remote and on-site technicians
Data management and backups
Network security
Remote access
Disaster recovery
Power management
Virtualization tools
IT project management
No matter what managed IT services Falls Church companies need, a trusted partner like Intelice is the smart choice.
What Support Does Managed IT Services Provide?
When you partner with a managed IT services company like Intelice, you'll benefit from the experience and industry knowledge provided. At Intelice, we start by learning about your business, your needs, and your IT challenges. We'll learn about the technology systems and software applications you use, and develop a robust IT infrastructure. A secure and protected network framework lets you take advantage of technologies that will create a competitive edge for your company.,
In addition to the regular maintenance services managed IT services offers, Intelice can help with office relocations, connecting multiple locations, and keeping remote employees connected with access to data and systems necessary.
How Does Managed IT Services Save My Company Money?
With managed IT services you pay a predictable amount monthly to cover the offerings you need. No surprises with technical needs that require outside support. When an issue arises, your managed services provider will be there to resolve the problem quickly.
Your IT staff costs will be reduced when you outsource your technology management. IT staff can be redeployed to focus on other critical projects while the maintenance, monitoring, and updating are covered.
A managed IT services provider may be able to reduce the number of servers you're using.
Your teams will also become more productive as systems are integrated, networks are supporting traffic and data can be accessed quickly and reliably.
There's also the reduced costs of downtime. When your networks and systems are offline, your company is losing money waiting for operations to be restored. But when your servers, computers, and applications are monitored and maintained, downtime becomes a rarity. Employees and customers will be able to access what they need to get work accomplished.
Can Cloud Computing Help My Company?
Cloud solutions help companies store massive amounts of data, access that information quickly, and develop and build apps without the need for on=premises infrastructure. Cloud solutions allow for the reduction or elimination of servers and data centers (and the associated power and cooling costs). What's more, with cloud solutions, you'll be able to choose from different configurations that allow for varying degrees of security, management, and cost. Count on your managed IT services provider to recommend the type of cloud solution that can meet your business needs.
How Can We Manage Our Hardware and Software?
A managed IT service provider can help with the maintenance and installation of hardware and software. Updates to firmware or software can be deployed remotely to all network devices when necessary. At Intelice, we often act as a liaison with vendors on behalf of our clients, working to resolve issues, manage renewals and maintain warranty information.
What Can I Do To Keep Data and Systems Secure?
Security is vital for data and systems. Cybercriminals are using more sophisticated schemes to infiltrate companies. That's why you need a reliable, thorough security solution.
Intelice provides the latest in next-generation firewalls, ensuring that your perimeter is protected. We monitor the systems and can detect unusual activity, isolate it and respond before an issue becomes a problem.
We also offer anti-spam, anti-malware, and anti-phishing tools and employee education that keep devices protected and unwanted access away from your systems and data.
Our backup services make sure critical data and systems are secure and accessible when needed. In the case of a natural disaster or cyber attack, we can have you back up and running with minimal disruption.
Intelice offers comprehensive managed IT services that give your Falls Church company the support, knowledge, and service you need. Contact us today to learn more.