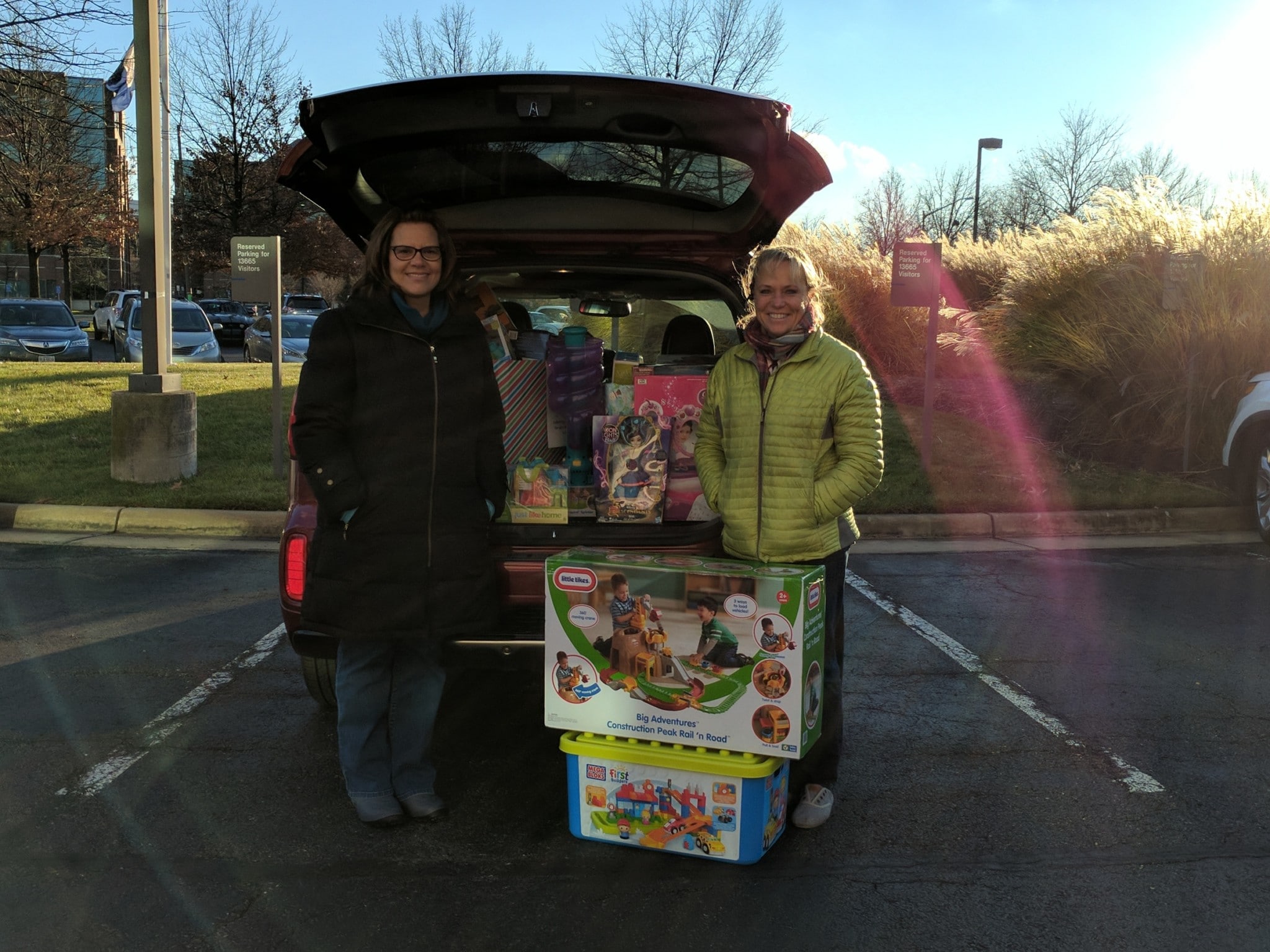 Intelice Solutions Helps Make Link's Annual December Toy Drive A Success!
Bethesda IT Provider Partners with local organization to collect toys for over 1600 local children
Intelice Solutions is honored to have had the opportunity to participate with Link in support of their annual December Toy Drive. The goal of the Toy Drive was to collect toys for over 700 families and bring joy to over 1600 area children. Intelice is incredibly proud to have had a hand in gathering a variety of toys to bring the holiday spirit to less fortunate children aged anywhere from newborn – 16 years.
Link Inc. was founded in 1972 as an organization committed to providing emergency food and financial services to local people and families in need. Link is comprised of a variety of dedicated organizations, churches, and individuals who hold the same vision; increasing the quality and quantity of services and resources available for those in need of food or financial support. Link was founded on a sincere belief in compassion, commitment, courage, and selfless service. Link's services and campaigns include emergency food and financial support services, a mobile pantry, non-perishable food collection, holiday food distribution, and of course their annual Toy Drive in December.
Intelice collected toys until December 12th, 2016 from individuals and businesses looking to contribute something special to the local community this holiday season. The primary focus was on collecting toys for children aged between newborn – 2 years and 13 – 16 years, demographics that are frequently overlooked by those who donate to these causes. Monetary donations and gift cards were also collected.
Intelice Partner, Brian Loughlin, and the entire Intelice team were incredibly excited and honored to participate in such an important annual campaign. "We're very passionate about staying connected with the needs and issues of our community." Loughlin states. "Anytime we can find a way to get involved or give back, we like to take those opportunities as much as possible. Link is an incredible organization that does important work all year long, and we're honored to be in their corner this holiday season."
If you'd like to connect your audience with more information about the Link Toy Drive, or the campaigns Link has planned for 2017, please don't hesitate to reach out to Brian Loughlin to learn more.
About Intelice
Intelice Solutions is a leading provider of Microsoft Solutions to small and medium-sized businesses in the DC Metro area. Since 1996, the team of experts at Intelice have been implementing innovative solutions across a variety of industries, empowering aspiring and growing businesses to succeed by improving the efficiency of their operations.
Brian Loughlin, Partner – Intelice Solutions
(301)-664-6800 – Brian.Loughlin@intelice.com
www.intelice.com