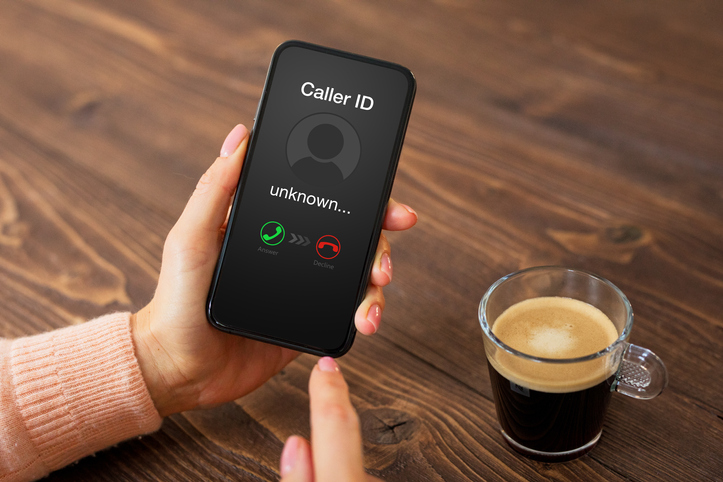 What is the FCC STIR/SHAKEN Policy?
FCC STIR/SHAKEN Policy
Nobody likes robocalls. Telemarketers keep on trying even after everyone tried to put themselves on the Do Not Call list. Not only are robocalls just plain annoying, but they can also cost victims thousands of dollars if they fall victim to a scam. To combat this, the FCC has a new stir/shaken policy that just went into effect on June 30, 2021. They created this policy as a way to authenticate Caller ID, which would help cut back on robocalls and telemarketers. If you find that you are seeing fewer robocalls in the near future, this could be why.
What Do You Need To Know About This New Policy?
Phone carriers can now block spoofed caller IDs, meaning the robocalls won't get through to the end-users they are attempting to spam. While this is only applying to large phone carriers right now, they are going to roll it out to small phone carriers in the new future. The FCC recognizes that smaller phone carriers are some of the biggest culprits in creating spoofed robocalls.
What is a spoofed robocall? This means that the number that shows up on caller ID is actually changed to make you think that it's someone else. So, it is spoofed into looking like a number you might recognize, thus encouraging you to pick up the phone. This new policy from the FCC is trying to eliminate these spoof robocalls. Good scammers can actually change their number to look like it is coming from a legit company like the IRS or a credit company, which might make you think you do actually owe money to them.
Stir/Shaken is actually a couple of different acronyms meaning Secure Telephone Identity Revisited and Signature-based Handling Of Asserted Information Using Tokens.
How To Stop Scammers
Scammers have gotten quite smart over the years, coming up with new ways to target victims. With the stir/shaken policy, the FCC hopes that some of the tools already in use to stop scammers will be strengthened and work even better than they do now. Using a variety of tools from consumer apps to investigations that focus on enforcement, there are a lot of ways the FCC is working to combat robocalls.
The type of technology that stir/shaken brings to the table helps telephone carriers work to find the phone calls that have faked and spoofed caller IDs. The FCC makes sure to provide tools to phone companies, since they know that is the root of the problem with robocalls. If they can work with the phone companies, they might be able to stop or lower the amount of robocalls that get through.
As a consumer, you can also work to stop scammers by not speaking with illegitimate companies. That said, scammers have unfortunately become quite adept at faking who they work for. When in doubt, you could always hang up and call the company back directly from a number you find on their website. For example, if a scammer is posing at the IRS, you can get off the call and call the number on the IRS website and make an inquiry as to why they might have been calling.
A Few Tips To Avoid Scams
While the FCC is working hard to eliminate scams and robocalls, there are a few things consumers and phone call recipients should know about preventing scams. How else can you avoid a robocall or falling victim to a scam? There are a few other things you can try if you are not sure about who the caller is:
Never answer a call from an unknown number.
Remember that even if your caller ID shows it from your local area code, that does not mean it is local – sometimes scammers change the area codes on caller ID.
No legitimate organization will ask for payment via a gift card – this is always a scam.
File a complaint with the FCC if you have received a scam call, as this will help fight off future scammers.
If you haven't already, register your phone number on the Do Not Call list.
There is no foolproof method to avoid scams, but as tools like the stir/shaken policy continue to be developed, you should see fewer and fewer robocalls making their way through the phone lines to the end-users.
Enforcement
How does the stir/shaken policy actually get implemented? This policy is just part of the overall plan to combat robocalls and they are implementing it as fast as possible. Primary phone carriers are already using it and smaller phone carriers will begin using it in the near future.
The FCC actually also just issued one of their steepest fines in history, a $225 million fine to telemarketers in Texas who were accused of spoofing robocalls – more than one billion of them! That large amount of a fine serves a couple of purposes – it punishes the people who were guilty and it also serves as a threat to other companies to think twice before generating spoofed robocalls.
In addition to the stir/shaken policy and big fines, the FCC also issues cease and desist letters as a warning strike to companies who spoof robocalls, giving them a few days to comply. There are a lot of ways the FCC is working to put an end to these scams, and by doing your own due diligence, you can also be an active participant in avoiding robocalls and scams.
For More Information
The stir/shaken policy plans to digitally validate phone calls as they are en route between the different phone networks, which means the phone company on the receiving end will have a chance to verify the caller ID. To learn more about the FCC stir/shaken policy or to discuss other IT needs relating to things like Microsoft cloud, Microsoft networking, or Microsoft Dynamics, reach out and contact us today. The team at Intelice are experts in Cybersecurity, robocalls, and a variety of other IT subjects. Speak to us today for a free consultation!