Happy Labor Day (Labour Day – International Workers Day –  May Day)!
You've worked hard all summer. This Labor Day before going back to work and back to school, take some time to relax and enjoy one more backyard barbeque, one more trip to the beach, one more night sleeping under the stars, one more bonfire, and create one perfect summer memory.  After all, you've earned it!
When Is Labor Day Celebrated Around The World?  
In both Canada and the United States, Labor Day is celebrated on the first Monday in September. It's to honor the achievements of American and Canadian workers. In Australia, it's celebrated on different days according to which state/territory you're in.
For some countries around the world, it's connected to International Workers' Day that's celebrated every May 1st.  And yet for others, it's celebrated on different dates that hold a unique significance for their labor movement. Over 80 countries around the world celebrate International Workers' Day on May 1st.
The History Of Labor Day In The U.S.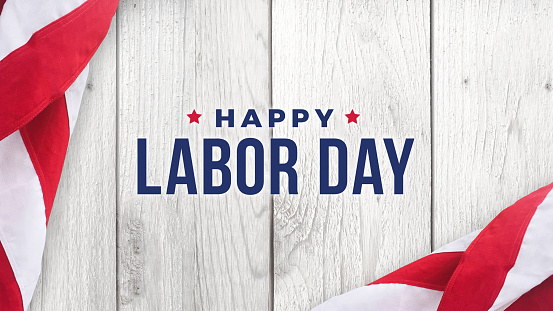 The first national Labor Day was held in 1885. The late 1800s was in the height of the Industrial Revolution in the U.S. At this time, the average laborer worked 12 hours a day, 7 days a week.  Plus, children ages 5 and above worked in factories, mills and even in mines.
On May 11, 1894, laborers in Chicago working at the Pullman Palace Car Company went on strike. They were protesting wage cuts and the firing of union representatives. Because of the massive unrest, it caused, and to repair relations with American workers, Congress made Labor Day a legal holiday.
As the story goes (no one is really sure) Peter J. McGuire, general secretary of the Brotherhood of Carpenters and Joiners and a co-founder of the American Federation of Labor, suggested we honor our workers.
But some believe that Matthew Maguire, a machinist, was the founder of Labor Day. He was also the secretary of Local 344 of the International Association of Machinists in Paterson, N.J., and it's said that in 1882 he proposed we have a holiday to celebrate the work our laborers do.  At this time he was serving as secretary of the Central Labor Union in New York.
The History Of Labour Day In Canada
In 1872 the Toronto Trades Assembly organized Canada's first demonstration for worker's rights. It was held to promote the release of 24 leaders of the Toronto Typographical Union who were imprisoned due to a strike they held for a nine-hour working day. Trade unions were illegal at this time.
There was such an uprising of support that the house of Canada's first prime minister, Sir John Macdonald promised to repeal all Canadian laws against trade unions. This led to the Canadian Labour Congress in 1883.
In 1894, Labour Day which had been celebrated in the spring, was changed to the fall to be held on the same day as the U.S. The celebration of workers' rights continues, and many Canadians take the day to relax, take a late summer trip or get together with family and friends at picnics, fairs, and festivals.
Labour Day In Australia
Labour Day in Australia is held to honor the granting of the 8-hour working day and to recognize the contributions of workers to the country's economy. Before then, the workday was 12 hours and people worked 6 days a week.
In Australia, Labour Day varies between its different states and territories.
In New South Wales and South Australia, Labour Day is celebrated on the first Monday in October.
In Tasmania and Victoria, it's recognized on the second Monday in March. (Tasmania calls it the Eight Hours Day).
Western Australia celebrates Labour Day on the first Monday in March.
Queensland and the Northern Territory celebrate it on the first Monday in May, and they call it May Day.
On Christmas Island, they celebrate it on the fourth Monday in March.
Labour Day Is Called May Day In The United Kingdom
May Day is a bank holiday in the UK and coincides with Labour Day. It's also known as Labour Day.  It's commemorated on the first day of May each year.
May Day goes as far back as the Gaelic festival Beltane.  In Britain, communities celebrate May Day with village gatherings where folks erect a maypole with ribbons attached that children and adults hold onto while dancing.
A competition is typically held to name one of the girls the May Queen in honor of the Roman goddess Flora. The winner then dresses in a white gown and a crown of flowers is placed on her head.  Then, she leads the others in a May Day parade.
Labor Day/Labour Day/ May Day/ International Workers Day
Labor Day, Labour Day, May Day or International Workers' Day, it's a public holiday for all to enjoy.  Whatever you call it, Labor Day constitutes an annual national tribute to the contributions workers have made to the prosperity of our countries.  So, take the time to celebrate.  You work hard, and you deserve a nice long weekend!